Home Loan & Mortgage Broker in Gippsland, Traralgon, Warragul, Wonthaggi & surrounds
Home loan and financial services expert for Gippsland
Refinance purchase investment loans

Mirboo North
5.0 (4+ total reviews)
Aggregated from:







Call Us

Mortgage Choice Mirboo North

Mobile - 0499 903 006
Office - 0499 903 006
Open Hours

Mortgage Choice Mirboo North

9am-9pm Mon-Fri

Free Appointment
Mobile Broker
Servicing Traralgon, Morwell, Moe, Warragul, Trafalgar, Leongatha, Wonthaggi and surrounding areas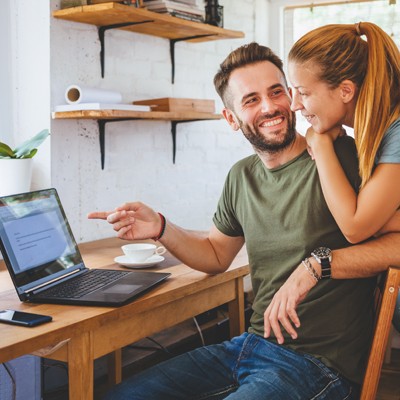 Latest home loan interest rates
Start your home loan journey today
Why choose us?
Right loan for you. At Mortgage Choice, the only thing that matters to us is the home loan that's right for you.
Wide choice. We can compare hundreds of highly competitive home loan options from a wide choice of lenders, including the big banks.
Less stress. We make it easier for you by preparing the paperwork, lodging the application and following up with the lender for you as your loan progresses to settlement.
No charge. There is no charge to you for our home loan service because the lender pays us after your loan settles.
Range of products. We can also help you with commercial loans, car loans, personal loans, asset finance, general insurance and credit cards.
We can also help you with:
Car loans
Business lending
Property investment
General insurance
Personal loans
Credit cards
Equipment finance & leasing
Andrew is an experienced, personable and reputable Mortgage Broker located in and servicing the Gippsland Region. Andrew has been in the banking and finance industry for over 18 years, looking after the financial needs of customers within Gippsland and the surrounding areas.
Whether you live in Traralgon, Morwell, Moe, Warragul, Leongatha, Wonthaggi, Inverloch, Phillip Island, Trafalgar, Yarragon, Drouin or anywhere in between he will happily come to you at a time and place that is convenient.
With over 20 lenders under the Mortgage Choice umbrella to research and compare, Andrew will find the best fit for you. Whether you're a first home buyer or investor, looking to purchase or simply refinance then contact Andrew and let him work for you. Andrew is a free and no-obligation service.
Check your borrowing capacity
Are you eager to understand your borrowing capacity based on your salary and financial commitments? At Mortgage Choice servicing Gippsland, Traralgon, Warragul,l Wonthaggi and surrounds we understand that finding out how much you can borrow for that dream home you've always wanted can be tricky, which is why we have some awesome calculators to make it easy!
Check out our free home loan calculators here or get in touch with Andrew Nowacki to discuss your unique circumstances
Ready to kickstart your journey to homeownership?
We'll assist you along the way and do all the legwork for you! Call Andrew Nowacki today on 0499 903 006
The right home loan for your needs
Our mission is to find the right home loan for your individual needs and to always have your best interests at heart. Plain and simple. Which is why we have such a wide range of lenders to choose from. We can search through hundreds of products to find something tailored to your situation. ~
Client reviews
Can highly recommend Andrew, made the process of refinancing easy and stress free.
Andrew at Mortgage Choice was super helpful throughout my refinancing. Very knowledgeable, always available for advice and to answer any and all questions. Friendly and professional. I strongly recommend him everyone
Couldn't recommend Andrew high enough. He was professional, friendly and extremely knowledgeable with such a detailed understanding of the regional area we purchased our first home in.
Andrew walked us through the process from start to finish and provided fantastic and relevant information every step of the way. We are so grateful for Andrew's assistance and expertise, we couldn't have navigated through this without him. Thank you, Andrew
Step-by-step guide to home ownership
There are many steps involved in purchasing a property which can vary between residential and investment properties. This guide explains each step in order as well as what is involved at every stage of the purchasing process.