Home loans
Looking for a home loan?
Whether you are buying your first home, refinancing or investing, your local Bayside Mortgage Choice broker can help you with expert advice throughout the whole process.
At Mortgage Choice in Bayside, we pride ourselves on being your local home loan expert. We get to know your personal situation and then we work with over 20 lenders, including the big four banks, to find the loan for you. We'll manage your home loan from application to post-settlement, all at no cost to you.
With

Andrew Van Eede and our team of Mortgage Choice home loan experts, you can depend on us to work hard to find you the best deal.
Different types of home loans
When shopping around for a home loan, you need to work out what type of home loan will suit your situation. There are a number of different types of home loans are available. The one that is right for your needs will depend on your circumstances, but usually, most lenders offer several different types of home loans including:
Variable rate home loans

Fixed rate loans

Line of credit loans

Construction loans, and

Bridging loans.
Remember, the different types of home loans each have various features that appeal to different borrowers. The key is to have the type of home loan that is right for your circumstances, and this is where we can help.
It is all about choice!
With over 20 Lenders to choose from, we will find you the best deal for you individual situation.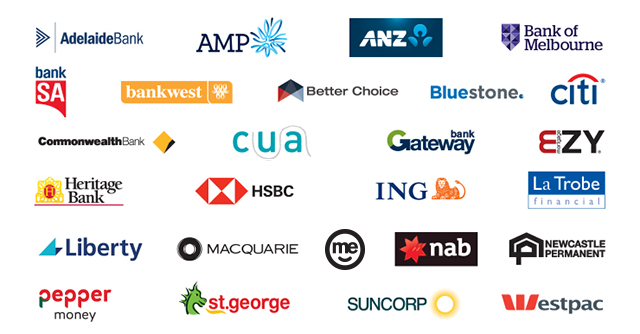 At Mortgage Choice in the Bayside area, we build lifelong relationships with our valued customers in our local community. We service all of Brighton, Hampton, Sandringham, Moorabbin, Bentleigh, Heatherton and all across Melbourne's Bayside area.
What our brokers can do for you
1. Understand your needs
Your local Bayside Mortgage Broker will find out as much as possible about your circumstances and goals.
2. Compare loans to find the right one
Our Mortgage Brokers compare hundreds of home loans from over 20 lenders, including the big four banks, to quickly narrow down your choices to the ones that best suit you.
3. Do all the legwork
If you decide to go ahead with an application, your Bayside Mortgage Broker will prepare all of the paperwork and support you through the entire process.
4. Work out your borrowing power
Your Bayside Mortgage Broker will calculate how much you can borrow and how much you can comfortably afford to repay.
5. Answer your questions
Our brokers at Mortgage Choice in Bayside have a wealth of knowledge that they're only too happy to share.
6. Help you with pre-approval
Our Mortgage Brokers can help you get pre-approval for your home loan so you can shop around for your home with confidence, knowing what you can afford to spend.
We can also help you with:
Financial planning

Car loans

Business lending

Property investment

Risk and general insurance

Personal loans

Credit cards

Equipment finance and leasing
We're here to help!
So whether you're a first home buyer, upgrading to your next home, getting into property investment, or wanting to refinance your existing loan, the team of local Bayside area home loan experts can help you make the right move. We'll be here for you at every stage of the process.
Contact us today at 0431 040 996 for your free appointment.