First home buyers
Buying for your first home?
Your local XXX first home buyer home loan expert
When you are buying your first home your local XXXX Mortgage Choice broker can help you with expert advice throughout the whole process.
Taking the first step towards owning your own home is both exciting and a little overwhelming. But the rewards are outstanding. At Mortgage Choice in the XXX we pride ourselves on being your local home loan experts. We get to know your personal situation and then we work with over 20 lenders, including the big four banks, to find the loan for you. We'll manage your home loan from application to post-settlement, all at no cost to you.
Talk to your local Bayside first home loan expert.
As your local Bayside home loan expert, you can depend on us to work hard to find you the best deal. We've helped hundreds of local Bayside residents get into their first home. Our friendly team to help make your dreams come true.
What do you need to know for your first home loan?
When shopping around for a home loan, you need to work out what type of home loan will suit your situation. There are a number of different types of home loans are available. The one that is right for your needs will depend on your circumstances, but usually, most lenders offer several different types of home loans including:
Variable rate home loans

Fixed rate loans

Line of credit loans

Construction loans, and

Bridging loans.
Remember, the different types of home loans each have various features that appeal to different borrowers. The key is to have the type of home loan that is right for your circumstances, and this is where we can help.
It is all about choice!
With over 20 Lenders to choose from, we will find you the best deal for you individual situation.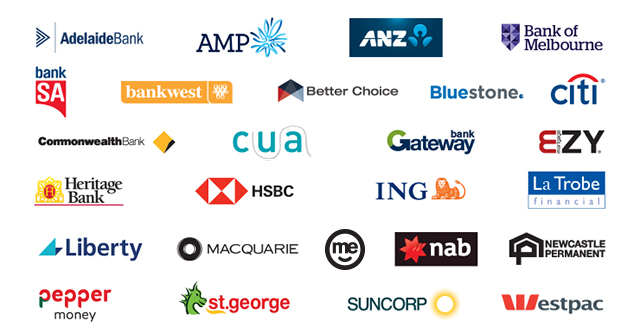 At Mortgage Choice in Bayside, we build lifelong relationships with our valued customers in our local community. We service all the Bayside and surrounding areas including Brighton and beyond.
How we can help...
Understand your needs: We will find out as much as possible about your circumstances and goals.

Compare loans to find the right one: Our brokers will compare hundreds of home loans from over 20 lenders, including the big four banks, to quickly narrow down your choices to the ones that best suit you.

Do all the legwork: If you decide to go ahead with an application, our team will prepare all of the paperwork and support you through the entire process.

Work out your borrowing power: We will calculate how much you can borrow and how much you can comfortably afford to repay.

Answer your questions: Our brokers have a wealth of knowledge built up over years of experience in home loans that they're only too happy to share.

Help you with pre-approval: We can help you get pre-approval for your home loan so you can shop around for your home with confidence, knowing what you can afford to spend and jump on the property of your dreams when it comes available!

Apply for First Home Owner Grant incentives: In Australia, there are a number of government incentives available to first home buyers. We'll let you know whether you're eligible for assistance schemes such as the First Home Owners Grant (FHOG) and help with the paperwork.

Support you all the way to your first home: When you're ready to move ahead with your first home loan, your broker will prepare all the paperwork and support you at every step to settlement.
Can I get a First Home Owner Grant?
In Victoria, you may be eligible for a number of grants available to first home owners.
First Home Buyer Grant: $10,000 - $20,000
New or Established Properties: New
Max. Value of Property: $750,000
First home buyers purchasing a new property up to the value of $750,000 may be eligible for a $10,000 First Home Owners' Grant.
Those purchasing and/or building new homes in regional Victoria up to the value of $750,000 may be eligible for a $20,000 grant.
Stamp duty concession
The Victorian state government will also abolish stamp duty for first home buyers purchasing a home with a dutiable value of $600,000 or less. In addition, those purchasing a property worth between $600,000 and $750,000 will receive some form of stamp duty concession.
New Pilot Shared Equity Scheme
Under the terms of the new Pilot Shared Equity Scheme, eligible first home buyers will only need to have a 5% deposit in order to buy a home. The Victorian State Government takes a proportional interest of up to 25% in the property.
First home buyers will then be able to take out a loan that is worth 70% of the value of the home (thanks to their 5% deposit and the Government's 25% stake in the property).
Once the first home buyer sells the property, they will just have to repay the Government's proportional interest.
To be eligible for the Government support, singles must be earning an annual income of $75,000 or less and couples must have a combined household income of $95,000 or less.
For more detailed info click here.
First home buyer's guide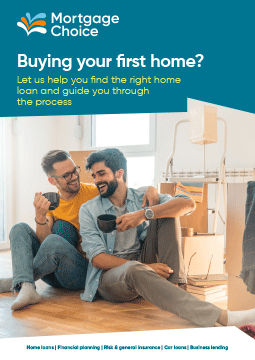 Purchasing your first property can be an overwhelming process and there may be steps you are unsure or unaware aware of. This guide will walk you through all of the steps involved in the buying process.
We're here to help...
As a first home buyer we know it can be a stressful experience but rest assured that the team of local home loan experts in the Bayside and surrounding areas can help you make the right move. We'll be here for you at every stage of the process.
Contact us today at 0431 040 996 for your free appointment.