Please contact any one of us if you have any questions or are ready to apply for your next home loan - we'll be happy to assist.

Our ultimate goal is to help you find your ideal home loan - and at the same time make the process as straight forward and stress-free as possible.

If you have any general questions for the team, please contact Ebony via ebony.curtis@mortgagechoice.com.au
Anthony Smith
Anthony has been a Mortgage Choice franchisee for over 15 years and is proud of the achievements of Mortgage Choice Cheltenham. There has been many awards granted to the business in that time. The most noteworthy including:


Franchise Council of Australia - Victorian Franchisee of the Year.
Mortgage & Finance Association of Australia - Business of the Year.
Mortgage Professionals of Australia Top 5 Franchisees.
Mortgage Choice Franchisee of the Year.
Mortgage Choice High Flyers Award .

Industry recognition is always nice however Anthony takes the most satisfaction from the testimonials of clients and the many repeat customers and referrals the business receives. Anthony has found being part of a clients journey through their financial life to be very rewarding.

Formally one of the biggest loan writers in the industry his main focus now is the development of the team here at Mortgage Choice Cheltenham - he derives great enjoyment and satisfaction out of seeing the personal and career achievements of the team.

Contact Anthony on (03) 9585 7779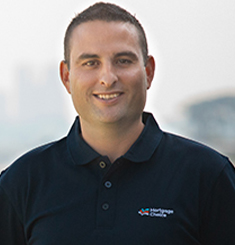 Shaun Curtis
Shaun joined Mortgage Choice in June 2007 and has grown to become an integral and highly valued member of our team.

Since taking his first step into property ownership at age 19, Shaun has never looked back. The last 10 years has seen him develop a passion for property investment and he has several properties around Australia to prove it.

Of particular interest to Shaun is helping first home buyers realise their dream of home ownership. Shaun's aim is to take away much of the confusion and worry that many first time buyers experience.

With property investment being such a big part of Shaun's life he also loves helping fellow investors get off on the right path to successful investment. Shaun is someone who can help to set your finances up correctly for your first investment and would love to be there when it is time for your second, third and subsequent properties.

If you're looking for an honest, professional and no nonsense approach to finding your next home loan, give Shaun a call.

(03) 9585 7779 or 0423 720 340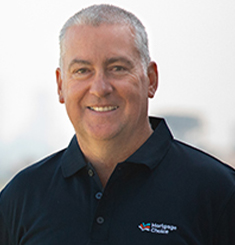 Chris Howitt
Chris has been a fully trained and accredited (COSL and MFAA) member of the successful Mortgage Choice team in Cheltenham since 2004.

He offers a friendly, efficient and complete mortgage broking service made possible by his unique combination of training, skills and experience.

Chris has a "client for life" attitude towards his business relationships and a genuine interest in the financial well-being and goals of each client.

This personal approach is evident from the very first meeting with new clients as he takes the time to clearly understand their individual circumstances, needs and any special requirements they may have.

Chris believes in setting up the correct loan structures from the start. He strives to locate and secure the most suitable home loan for each client and at the same time reduce lending costs and any associated stress.

There's no greater reflection of this absolute commitment to clients than the fact that the vast majority of his new clients are referred by existing clients.

As well as being involved in Australia's ever-changing home loan marketplace in his role as a mortgage broker, Chris also has a passion for property investment. In the past few years he has built and continues to grow a successful portfolio of investment properties spread throughout Australia.

Chris has the expertise, experience and attention to detail to navigate his way through almost any home loan situation that may arise.

Give Chris a call now:

(03) 9585 7779 or 0401 334 599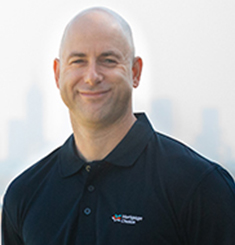 Stephen Forrester
"The best part of being a mortgage broker is being involved in what is often one of the biggest achievements in a person's life, that's a fantastic reward"

Initially my role is often one of guidance and understanding in what is a very rewarding yet sometimes stressful period. My aim is to alleviate some of those stresses and to make the process as smooth as possible. This is achieved through good planning and communication.

I really thrive on the technical aspects of structuring and creating the right loan for each unique situation, taking in to consideration not only the short term but also long term goals. It doesn't matter if it is setting up a multi purchase investment strategy or the purchase of your first home, my aim to deliver positive experiences through mortgage solutions.

Call Stephen Forrester on 0409 250 347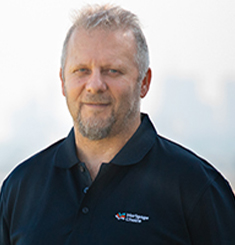 Craig Micallef
Craig first came into contact with Mortgage Choice a number of years ago when refinancing his own home loan. Shortly after he accepted an offer from us and took up the challenge to join our team here at Mortgage Choice in Cheltenham.

Up until that point Craig was involved in the accounting field and has since complemented that with years of experience in his role as a mortgage broker with Mortgage Choice. This blend of knowledge and experience ensures he is well equipped to skillfully assist each of his clients with all of their finance needs.

Craig has a particular interest in helping first home buyers and first time property investors to set off on the right foot. He is fully aware of the importance and long-term ramifications of putting the right loan structure in place from the earliest time possible. Part of Craig's service is to sort through and pinpoint the most suitable home loan available for each client from the hundreds of options offered by Mortgage Choice's panel of more than 20 of Australia's biggest banks and lenders.

Craig works closely with many other team members at Mortgage Choice and also our loan progress team, which results in an efficient and professional service for each one of his clients.

Contact Craig now if you have any questions or would like to arrange a free, no obligation appointment to discuss your needs. Also keep in mind that Craig's service is completely free of charge for the entire life of the loan (Craig is paid by the lenders).

1300 302 668
Charlotte Hall
Charlotte joined us in 2009 and quickly became an integral part of the team. She has had the perfect grounding to be a broker having started in the loan follow up team, progressing into a loan submitter role before becoming a fully trained and accredited
Mortgage Broker
.
Originally from the UK, Charlotte is now proud to call Australia home.
Charlotte believes it is vital that her clients not only choose an ideal loan but fully understand the reasons for the selection and are kept up to date throughout the whole process. She gets great satisfaction from helping her clients achieve their property dreams.
Call Charlotte now on (03) 9585 7779