Call Us
Office - 03 9585 7779
Fax - 03 8610 0365
Open Hours
08:30-20:30 Monday to Friday.
After hours and weekends we're available via appointment.
Address
302 Charman Road
CHELTENHAM,

VIC

3192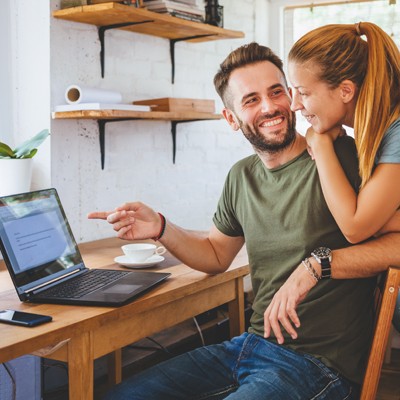 Latest home loan interest rates
The right home loan for your needs
Our mission is to find the right home loan for your individual needs and to always have your best interests at heart. Plain and simple. Which is why we have such a wide range of lenders to choose from. We can search through hundreds of products to find something tailored to your situation. ~
Thank you Craig for helping us with not only our homeloan but with the whole process of purchasing our first house!

It made life a lot easier for us especially when the banks made a mistake on the loan and it was sorted out without hassle.
Shaun Curtis from Mortgage Choice was FANTASTIC!!

I loved that he took care of everything for us, he answered all my questions (and trust me there were plenty!), and everything was done with such a friendly manner! Your service is second to none, i will have no hesitation in recommending you to my family and friends!!
Stephen Forrester is excellent.

Friendly, accessible, always prepared to go the extra mile. Could not speak more highly of him and probably could not have gone through the process of two recent loans without his support.
Hi Stephen,

All seems to be ok I think. Have spoken to Homeside to clarify a few things & I think I have my head around it all now.

I have settled nicely into my new home & it already feels like I have been there forever!

Thanks for all your help Stephen, this has been a painless process considering the time restraints we had! & I will be in touch when I am ready to purchase my first (of hopefully many!) investment property/s & will certainly recommend you to anyone I know who may be looking for a mortgage broker.
Dear Chris,

Thanks so much to you and your team for our lovely bottle of wine, what a great idea, very thoughtful.

Thank you for being so thorough and patient with us and our many questions throughout the whole homeloan process. We have moved in to our new place and although we are still living amongst many boxes yet to be unpacked, we are very very happy.

Thanks again
Dear Lavina,

Thank you for all your assistance with my home loan application process. I really appreciated your calmness and help with all my questions and queries.

I said to Chris earlier today how great you have been and how it was nice to actually meet the capable person on the other end of the phone/email when I delivered some documents to the office.

I am very happy to recommend the services of Mortgage Choice Cheltenham.
Many thanks, again.
Hi Shaun,

Christine and I would also like to thank you for all your help and services.

I would have no hesitation in recommending yourself and Mortgage Choice to anyone!

An experience that some say can be very daunting and exhausting has been an absolute breeze!

Any issues please give me a call.

Thanks again.
Thanks Craig you really helped us a lot..would really recommend him as one of the valuable employee of Mortgage Choice.
Hi Jordan,

Thanks for the update last week, we would like to thank all the team at Cheltenham mortgage choice for their outstanding service and professional approach, nothing has been too much trouble all questions answered just an overall outstanding service and we would not hesitate to recommend you guys or use you again in the future.

Once again a big thanks.
Hey Chris,

Just wanted to let you know that, once again, I have been blown away by the awesome service provided by you and your team. I have been through your brokerage three times in the last two years to refinance my mortgage and each time your pleasant disposition, your promptness in getting things done (even coming to my workplace on numerous occasions to get documents signed) and the patience that you have shown when I was lost in a sea of numbers, could not possibly be surpassed.
I would not hesitate in recommending you to any of my friends or colleagues, and look forward to dealing with you in the future.

You guys ROCK!!!!
Thank you thank you thank you for your amazing service.
Hi Jeff,

I just wanted to say thanks so much for all your help over the past 12+ months.

I am truly grateful for all your time, effort and energy you have put into helping me out with everything!

I appreciate that you tried to make the whole process on your end as easy as possible to deal with for me given my circumstances.

You should be proud of your professionalism whilst being easy and down to earth to talk to.

Thanks.
First home buyer's guide
Purchasing your first property can be an overwhelming process and there may be steps you are unsure or unaware aware of. This guide will walk you through all of the steps involved in the buying process.