Personal Loans
Personal Loans, Car Loans & Equipment Finance
Dream Big with a Personal Loan, Car Loan and Equipment Finance
Our mortgage broker specialists at Mortgage Choice Bundall on the Gold Coast can make your dreams come true, by helping you find a personal loan, car loan or equipment finance to suit your needs.
You won't have to put plans on hold or wait to expand your business. At Mortgage Choice Bundall, we'll help you book that holiday, buy that new car or upgrade your equipment through expert advice and a hassle-free loan application process.
You can Choose from a Wide Range of Loans from over 20 Lenders
During your initial consultation, your specialist mortgage broker will take the time to get to know your financial goals and needs. With our help you'll be able to make an informed decision and choose the right loan for you. You can choose from a wide range of personal loans, car loans and equipment finance options from over 20 different lenders.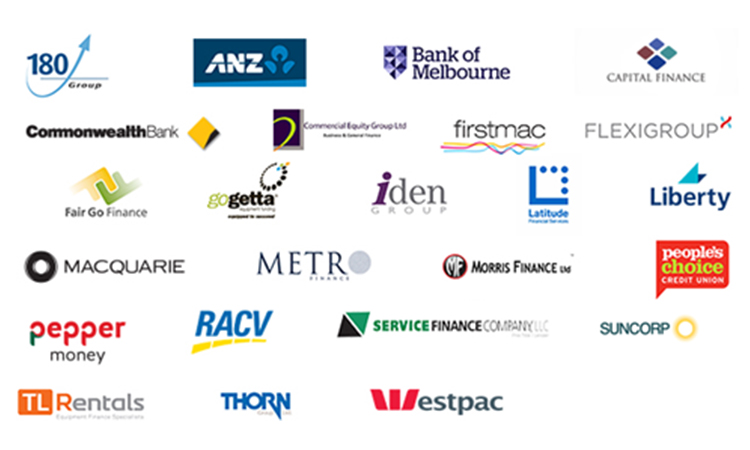 Hit the Road in Your Dream Car with Access to Hundreds of Car Loans
At Mortgage Choice, we understand there's nothing like the feeling of driving away in a car of your own - whether it's your first car, an upgrade to the family car or a new work vehicle.
We also know that your choice of car isn't the only thing that matters – you also need to be confident that you have the right car loan in place for your purchase. When you're in the market for a car, it's easy to accept the finance solution offered by your dealer or bank. But chances are you could save money by shopping around. And we know how important that is.
That's where we can help. We give you access to a wide range of lenders all competing for your business. We can explain the options and help you decide which car loan option is best suited to your needs - no matter whether you're buying through a dealer or private sale.
Try Our New Door-to-Door Car Buying and Car Loan Service
No time to search for the right car yourself? Our car buying service gets you the right car at the right price, delivered to your door. Use our national buying power to get a great deal with no haggling & no hassles! We search a national network of car dealers to get the best deal, then deliver your new car to your door. We can even help you with the trade-in of your old vehicle.
Ask Us About Our Other Car Loan Services
- Car loan pre-approval
- Car loan refinancing
- Self-employed car loans
Customise Your Personal Loan to Suit Your Circumstances
With our wide range of personal loans and large platform of lenders, you'll be able to customise your personal loan to suit your needs. Choose from different interest rates, different borrowing amounts, and loan terms. No matter what you're dreaming of, our personal loan specialists have the experience and expertise to help you make it happen.
Equipment Finance Options to Take Your Business to the Next Level
Whether you want to upgrade equipment in your commercial kitchen or your office, the equipment finance experts at Mortgage Choice Bundall can help you source the right lender for you. We even take care of the paper work for you! We'll also ensure you understand every aspect of your equipment finance terms and conditions, so you know exactly what you need to pay, and you won't get caught out with any fine print or hidden fees.
Why Choose Us as Your Gold Coast Mortgage Broker?
The Right Renovation Loan or Construction Loan for You
At Mortgage Choice on the Gold Coast, the only thing that matters to us is the personal loan, car loan or equipment finance option that's right for you. So, as your Mortgage Choice broker, we're paid the same rate, no matter which home loan you choose from our choice of lenders.
Wide Choice
We can compare hundreds of highly competitive personal loan, car loan or equipment finance options from a wide choice of lenders, including the big banks.
Less Stress
We make it easier for you by preparing the paperwork, lodging the application and following up with the lender for you as your personal loan, car loan or equipment finance application progresses to settlement.
No Charge
There is no charge to you for our personal loan, car loan or equipment finance services, because the lender pays us after your loan settles.
Range of Products
We can also help you with first buyer home loans, business, construction loans, asset finance, general insurance and credit cards.
Mortgage Choice Bundall on the Gold Coast Can Also Help You With:
- Financial planning
- Car loans
- Business loans
- Property investment
- Risk & general insurance
- Personal loans
- Credit cards
- Equipment finance & leasing