Your Local Home Loan Expert in Bayside
Looking for a home loan? Talk to Ashley Simmons, your local Mortgage Choice broker in Bayside, Melbourne, VIC. Let us research and compare over 30 lenders for you
Call Us
Office - 0417 163 814
Fax - 03 8668 1712
Open Hours

Monday - Friday: 9:00am - 5:00pm


After hours by appointment
Address
PO Box 429
BENTLEIGH EAST,

VIC

3165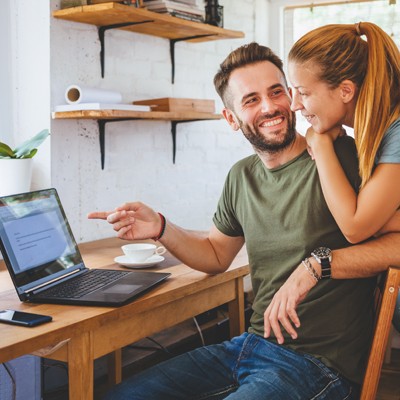 Latest home loan interest rates
Start your home loan journey today
Simplicity, professionalism and convenience is our goal.
Finding the right loan can raise so many questions - Which lender should I go with? What is a good rate? What structure do I need? What else do I need to know?
At Mortgage Choice in Bayside we aim to take the uncertainty out of the process, whether you're:
• Buying your first home
• Upgrading
• Buying an investment property
• Renovating your home
• Thinking about a fixed rate home loan
Give us a call on 0417 163 814 to see how we can help you.
We make it easier
We do all of the research, prepare all of the paperwork, lodge the application and do all the follow up for you, communicating with you along the way to make sure you understand what's happening.
No cost to you, as the lender pays us after your loan settles
Our service is free of charge, so you can relax and concentrate on finding that dream home or investment property.
We don't just do home loans!
We can also assist you with
• Small/personal loans
• Car finance
• General insurance
Convenience
Understanding you're busy, we'll meet you at a time and place that suits you.
Call Ashley on 0417 163 814 to see how we can assist you.
The right home loan for your needs
Our mission is to find the right home loan for your individual needs and to always have your best interests at heart. Plain and simple. Which is why we have such a wide range of lenders to choose from. We can search through hundreds of products to find something tailored to your situation. ~
Ashley made the transition to a better home loan easy. He was reliable and available, came to our house to discuss our needs, and did so in a comprehensible language! Wish we had met him before to get the right advice in the first place! Will definitely recommend him!
Ashley was a pleasure to deal with, keeping us informed throughout the process and going out of his way to ensure that we were comfortable with every step forward. I would certainly recommend him to anyone wanting professional, honest and genuine assistance.
Ashley, thank you for the outstanding service & going the extra mile for me on my recent settlement. Nothing was too hard for you & I really appreciated that you were always available to answer my questions whenever I had them.

I also appreciated the after settlement service that you provided to ensure that everything ran smoothly, knowing how busy I am.
Dear Ashley,
I wish to thank you so much for the friendly, professional & efficient approach with which you assisted me, in my quest to purchase a new vehicle. The process could not have been easier.

I am thrilled to recommend your business & would have no hesitation using Mortgage Choice in Bayside again. In fact, we may chat in the not too distant future in regards to refinancing existing loans.
Thanks again,
Nicole
Dear Ash,

Thank you for all your efforts in preparing my application and processing my loan for the purchase of my new car.

Your communication, professionalism and efficiency throughout the process was above and beyond and effortless here from my end. I have been so busy with new ventures at work, that I couldn't have done it without your help.

I will be more than happy in return to recommend your services.

"To any prospective client, the confidence I gained in Ash's ability to find me the best possible outcome without having to be involved in all the convoluted discussions with the banks, was a life saver".

Greatly appreciated Ash.

Kate.
We recently refinanced our home loan with Ashley Simmons at Mortgage Choice in Bayside. We can't thank him enough for his assistance and friendly nothing is too hard attitude. Ashley was able to find us a great rate, with an excellent financial setup to suit our needs and best of all, the research & paperwork was done for us. If you need help with a loan, insurance or financial planning please get in touch with him!
I contacted Ashley to assist with some urgent car financing as I was wanting to organise a car lease through my business for a privately purchased vehicle.

Ashley took control of everything for me and kept me fully informed throughout the process. He provided clear, thorough advice and recommendations on the actual finance options and then organised the transaction like clockwork.

I would highly recommend him to anyone needing assistance in this area.
Ashley, I wanted to thank you. I know from working in a sales based industry how testing clients can be and you were always a pleasure to deal with and would have no hesitation in recommending you to anyone we know who is looking at getting finance.
Refinancing guide
Considering refinancing? Our guide explains the reasons, costs and steps involved in refinancing your home loan.