Mortgage Choice in Rosanna - Ashley Arrowsmith. Mortgage broker and home loan expert for Rosanna, Heidelberg, Watsonia North, Macleod, Ivanhoe and surrounds.
Looking for a home loan? Talk to Ashley Arrowsmith your local Mortgage Choice broker servicing Rosanna, Watsonia, Macleod, Heidelberg, and surrounds.

Call Ashley at Mortgage Choice Rosanna today on 0425 826 967 or use the 'Book a meeting' link on this page.
Rosanna
5.0 (130+ total reviews)
Aggregated from:







Call Us

Mortgage Choice Rosanna

Mobile - 0425 826 967
Office - 03 9432 2121
Open Hours

Mortgage Choice Rosanna

Mon - Fri : 9am - 5pm
Sat & Sun by appointment

Free Appointment
Address
Level 1, 116 Lower Plenty Road
ROSANNA,

VIC

3084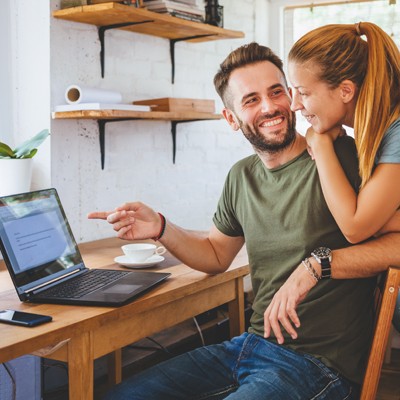 Latest home loan interest rates
Start your home loan journey today
The home loan expert who works for you
Ashley and the team at Mortgage Choice Rosanna are experts at helping home buyers just like you achieve their dreams.
Talk to us whether you are:
A first home buyer
Seeking next home finance
Refinancing your current loan
Investing in property
Topping up your existing loan
Looking to buy a new car
With access to over 35 of Australia's leading banks and lenders, you can rely on the Mortgage Choice home loan specialists in Rosanna to pinpoint the home loan that's ideal for your goals and budget.
We can also assist you with car and personal finance and look after all your insurance needs.
No hassle. More home loan choice.
As your home loan experts, Ashley and Mortgage Choice Rosanna make your next loan easy with a proven 5-step process:
We work hard to understand and analyse your home loan requirements
Next, we filter through hundreds of home loan options on the market to find the loan(s) that most suit your individual circumstances
We'll work through the entire application process alongside you until the loan is settled
We can even liaise with your lender, conveyancer or real estate agent on your behalf
Finally, we'll stay in touch to ensure your home loan continues to be the right choice for you.
Our specialist knowledge could even save you money in mortgage costs.
Best of all, at Mortgage Choice our home loan service doesn't cost you anything because the lenders pay us.
Let's meet
Our office is located at Level 1, 116 Lower Plenty Road, Rosanna 3084, call us today on 0425 826 967 to make an appointment.
Enjoy the process of finding your perfect home or investment property
Yes, it can be done! Discover how, call Ashley at Mortgage Choice Rosanna today on 0425 826 967 or use the contact link at the top of this page.
Ashley has recently been awarded 'Community Hero' by the Today Show and his local community.
The right home loan for your needs
Our mission is to find the right home loan for your individual needs and to always have your best interests at heart. Plain and simple. Which is why we have such a wide range of lenders to choose from. We can search through hundreds of products to find something tailored to your situation. ~
Client reviews
Ashley has just helped me with the purchase of my first home and he was wonderful from start to finish - from the initial phone call where I was seeing what I could afford right through to settlement. He always kept me updated and answered all my silly questions. I would definitely recommend Ashley. Thanks for all your help with this big step in my life
Ashley provides such an amazing service that you would never, ever consider going anywhere else.
Ashley was excellent at answering any and all questions. He never rushed me and always made sure I fully understood every step of the process. Very easy start to finish. Would highly recommend.
It was pleasure working with Ashley, very professional and easy to talk to. Thank you heaps for your help and getting us a good deal.
Ashley has helped me with a number of home loans over the years. He is always very helpful and does a great job. Highly recommend his service.
Ash was great, very easy to deal with and highly recommended buying a home with him.
Ash helped us sort out our house car loans easily and painlessly. He made sure we got the best deal and didn't get in over our heads. I trust him 100 with all my finance needs. Thanks Ash
I have used Ashley twice now for refinancing and for both transactions Ashley was quick to act, informative and achieved the best result possible.
Just a good, authentic, honest broker. No magic tricks, nothing hidden, very professional and accommodating in terms of meeting times, silly questions, etc. I highly recommend Ashley.
Thanks Ashley, for being very responsive and guiding me through the process. Appreciate all your help Cheers
First home buyer's guide
Purchasing your first property can be an overwhelming process and there may be steps you are unsure or unaware aware of. This guide will walk you through all of the steps involved in the buying process.