Award Winning Mortgage Brokers & Financial Advisers servicing Tweed Heads, Banora Point, Bilambil Heights, Kirra, Terranora and Surrounds
Seeking assistance with a home loan or need a trusted broker to help you with your property dreams? Ben Courage from Mortgage Choice Tweed is your local Mortgage Broker!
Let Ben and the team research and compare up to 20 lenders, at absolutely no cost to you!
Call Us
Office - 07 5518 8615
Fax - 07 5536 2588
Open Hours

Monday - Friday: 9:00am - 5:00pm


After hours by appointment
Address
Unit 22 "Kennedy Plaza" 97-99 Kennedy Drive
TWEED HEADS,

NSW

2485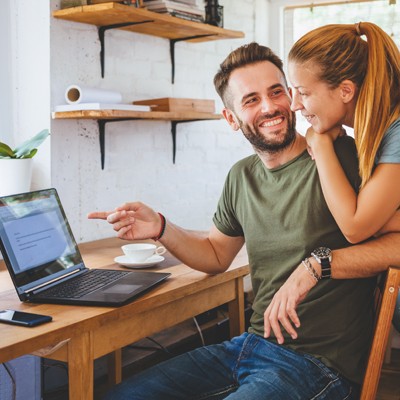 Latest home loan interest rates
Why choose Mortgage Choice Tweed Heads?
At Mortgage Choice in Tweed Heads & Currumbin, we pride ourselves on excellent customer service and advice. Whatever you need help with, our team can help you!
Trying to decide which home loan option is the right one for you? Our team of home loan experts and financial advisers are here to help you. Based in Tweed Heads, Mortgage Choice Tweed can help you find the right home loan, car loan or investment loan.
If you want to conduct some research of your own, feel free to check out our huge range of online resources.
Our home loan service is no cost to you
Our home loan service is at no charge to our customers as the lenders pay us a commission on the home loan after settlement. This doesn't affect the deal you get from the lender.
Our team offer professional loan and finance advice for the Tweed Heads area and it's surrounds. Our services include, but are not limited to: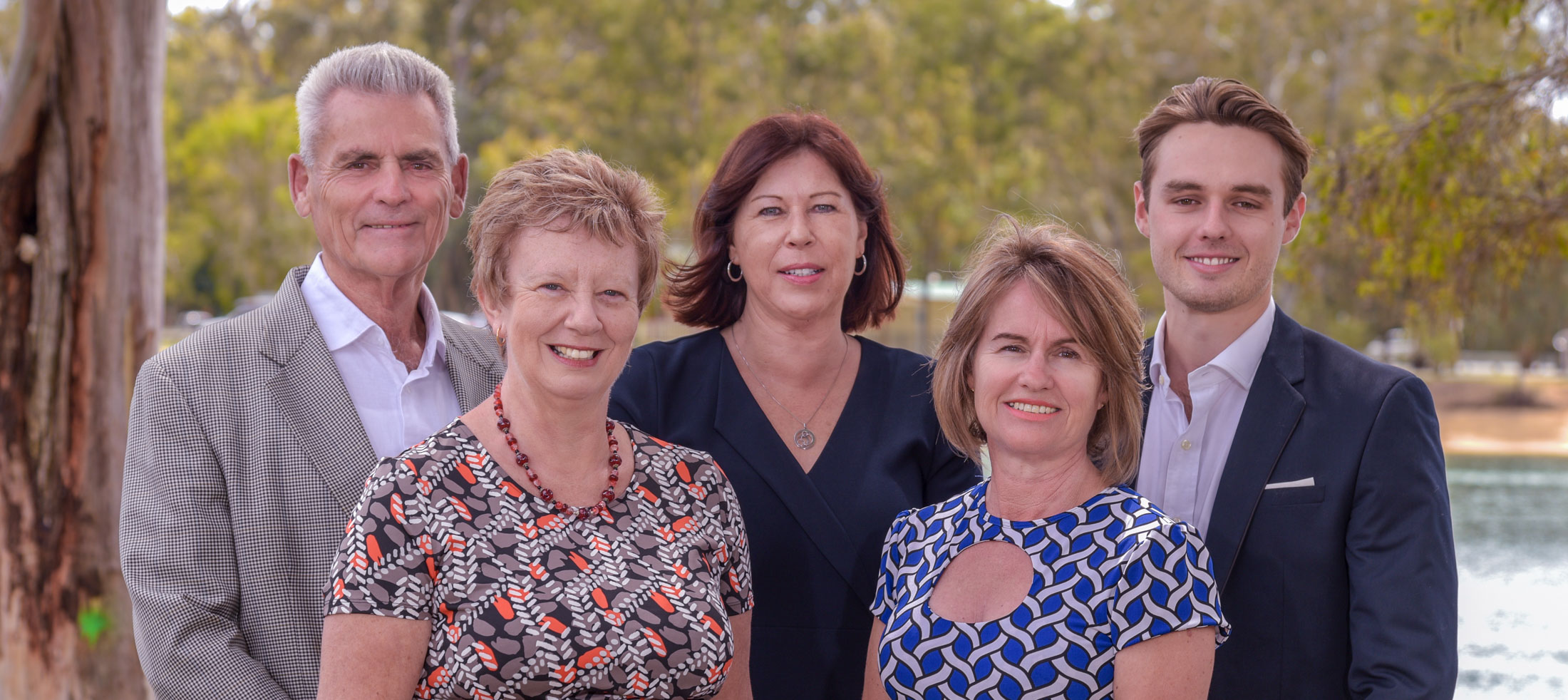 Small things can make a big difference when you're choosing a home loan. As your local broker  we can cut through the jargon to help you find the option that's right for you. If you're ready to get started, call our team on 07 5518 8615.
Please do not hesitate to give us a call - 07 5518 8615.
Stay up to date with Mortgage Choice Tweed Heads!
Follow us on Facebook to stay up-to-date with what's happening at Mortgage Choice Tweed Heads, plus hear everything you need to know about the property and finance market.
How much can I borrow for a home loan?
The right home loan for your needs
Our mission is to find the right home loan for your individual needs and to always have your best interests at heart. Plain and simple. Which is why we have such a wide range of lenders to choose from. We can search through hundreds of products to find something tailored to your situation. ~
Client reviews
So glad my husband and I chose to enquire with Ben and his team at Mortgage Choice.
We received some amazing tips and made the best move with our mortgage
Ben, Karen and Sue worked with us and took care of everything, made the transition to move our loan so carefree.
Highly recommend this team
Their service is outstanding.
My husband and I highly recommend Dawn , Ben , karen and tane at mortgage choice tweed heads. They are very professional at their job. If you need a home loan speak to Ben at mortgage choice.
Ben was very easy to work with and was most helpful. He was only too eager to answer all our questions thoughtfully and quickly. He took the stress out of the whole process and was able to get the best product that suited us. When the time comes we will most definitely use Ben and the team at Mortgage Choice again. Highly recommend, wouldnt do it without them Special thanks to Tane and Karen also. Cheers guys
Excellent and Professional Service
The team at Mortgage choice Tweed Heads helped me refinance 2 loans at once, one in another state. The process was simple, they helped me at every step and their communication was exceptional.
Would use again and would recommend to anyone.
A big thankyou to the team at Mortgage Choice
We appreciated their good advice, clear communication and hard work They were a big help
Ben and the team did an amazing job helping us buy our house. They were always on hand to answer our questions and were extremely patient with us. I would recommend them to anyone.
Phenomenal. This was the second mortgage I have had and everything from the application to processing, refinancing, and settlement was seamless. The team's communication was fantastic and you are aware of every stage of the loan process. Together with Rebecca from Border Conveyancing, the settlement of my property was completed without ANY issues.
Compared with my first property purchase using one of t... read more
The best in the business I was very lucky to be recommended to Mortgage Choice Tweed Heads.
Ben, Dawn and Karen made my life so much easier when I needed a loan. They found me the best deal for my situation and always responded so quickly by phone or email.
Everything was done over phone or email, so it was very efficient and easy.
The staff here are outstanding Nothing was ever too much trouble or a s... read more
Ben Courage and his team provided me with a super easy and painless experience from initial appointment until settlement. The entire process was seamlessly smooth and Ben or his team were always available to answer any queries. I highly recommend
Thank you for going over and above with your service. You made it so easy for us to find the product that best suited our needs.
Thank you for your help in ensuring that the purchase of our clients property proceeded to completion. The matter was a very difficult one to settle. Your dilligence with following up with the client, following up alternative options for the client and ensuring the finance was obtained meant these clients were able to acheive a result when they were border line with respect to their finance. Your input in relation to this transaction resulted in clients who were happy with both your service and ours. Thank you.
Dawn personalised my loan and was very efficient. Most of all prompt in arranging my loan ahead of interest rate rises.
Dawn Courage was so helpful, we are so happy that we met with her.
Hi Anne,Apologies for the delay it has been crazy busy in here! Dawn Courage is the fabulous mortgage broker I was telling you about. Her number is 0755188615 Mobile 0410830201 and email isdawn.courage@mortgagechoice.com.au I have dealt with a lot of brokers in my time and she is the best I have ever come across.



From Kylie Rose Law, to local real estate agent.
Thank you Dawn and Karen for all your hard work with this difficult customer. All your efforts were very much appreciated.
Kind Regards, Kim and Ken

(NB we did not find these clients difficult at all and found them very pleasant to work with D & K)
We would like to say a huge THANK YOU! to Dawn and her team. We managed to hit every roadblock possible including the ever slowing snail mail. However with Dawn and her team's persistence we managed to not only get approved but also make it to settlement. I wouldn't hesitate in recommending Dawn and her team to anyone needing a Mortgage Broker.
THANK YOU! I really wouldn't have been able to do this construction without you both and I need you to know that your patience and support has been amazing and very appreciated. I would be happy and I will recommend you to anyone that I come across looking for a mortgage broker.
This is our second time using Dawn's services at Mortgage Choice. Everything is great and we LOVE our new flat. It is perfect for us. Thank you to Dawn and her team for all their help. We would definitely recommend her to our friends and use her services again.
First home buyer's guide
Purchasing your first property can be an overwhelming process and there may be steps you are unsure or unaware aware of. This guide will walk you through all of the steps involved in the buying process.