Mortgage Broker, Landsdale, Yanchep, Hillary's & Surrounds.
As your mortgage broker in Landsdale, Yanchep, Hillary's & Surrounds, Beulah is dedicated to providing you with a convenient and hassle-free experience. Contact Beulah Kufa on 0420 552 441 to discuss your situation.
Landsdale
5.0 (17+ total reviews)
Aggregated from:







Call Us

Mortgage Choice Landsdale

Office - 0420 552 441
Open Hours

Mortgage Choice Landsdale

Monday - Friday: 9:00am - 5:00pm


After hours by appointment

Free Appointment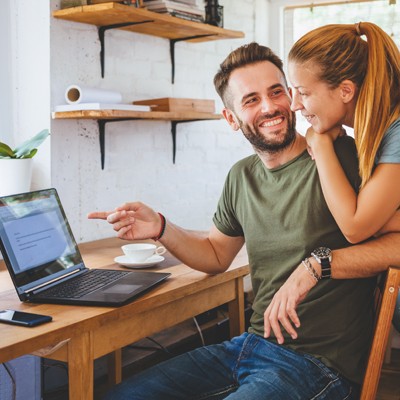 Latest home loan interest rates
Start your home loan journey today
Your Mortgage Brokers in Landsdale, Yanchep, Hillary's & Surrounds
As your mortgage broker in Landsdale, Yanchep, Hillary's & surrounds, Beulah is dedicated to providing you with a convenient and hassle-free experience.
Beulah understands that your time is valuable and that balancing work and family commitments can be challenging. this is why Beulah and her team are happy to schedule appointments at times and locations that suit you best, including evenings and weekends. 
Discover how Mortgage Choice broker Beulah Kufa can help you: 
Get to know you: As your local Landsdale, Yanchep, Hillary's & surrounds Mortgage Broker, Beulah learns about your personal situation and your goals.


Answer your questions: Beulah's expertise guides you effortlessly through the home loan process.


Secure a competitive home loan: As your Mortgage Choice broker, Beulah compares hundreds of loans from 30+ lenders, including major banks, to find the right fit.


Determine your borrowing capacity: She'll assess how much you can borrow and what repayments you can comfortably manage.


Handle the details: If you proceed with an application, Beulah prepares the paperwork and supports you every step of the way.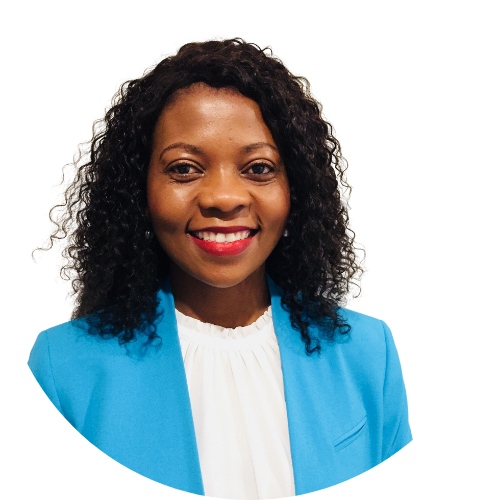 Contact Beulah Kufa on 0420 552 441 to discuss your situation further.
Beulah Kufa can also help you with:
Personal loans
Asset Finance
Car Loans
Find out your borrowing power!
If you're ready to purchase a property, you'll find it helpful to know what your borrowing power is. Finding out how much you can borrow from a lender is a crucial step in securing the right home loan for your needs. 
It reveals the maximum loan amount lenders may offer based on factors like income, credit history, and expenses. This insight helps you set a realistic budget, avoid financial strain, and appear as a credible borrower to lenders.
Check out our free home loan calculators here to discover how much you might be able to borrow.
Home Loan Resources
If you're researching the best ways to enter the property market, then you may find our guides useful. Feel free to check out some of our free resources below.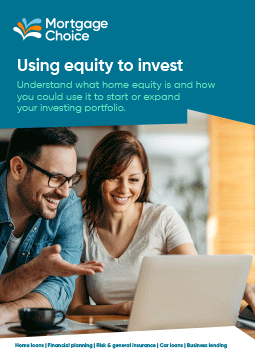 If you have any questions or require further assistance, please don't hesitate to reach out to Beulah Kufa at 0420 552 441. 
The right home loan for your needs
Our mission is to find the right home loan for your individual needs and to always have your best interests at heart. Plain and simple. Which is why we have such a wide range of lenders to choose from. We can search through hundreds of products to find something tailored to your situation. ~
Client reviews
Beulah was an absolute lifesaver when I needed to refinance as my interest rate went up crazy. I had a messy experience with my previous broker but Beulah gave me faith
She was so knowledgeable, understanding always quick to respond. Even outside of her working hours.
The whole process was easy and effortless because she was so caring and is an effective communicator. Thank you Beulah for all your help. Highly highly recommend
Was a pleasure working with Beulah, on refinancing, my home loan Highly recommend seeing Beulah as she is a honest broker who will thoroughly explain everything to you to get you the best possible deal.
It was a great pleasure working with you, Beulah. You were so responsive, knowledgeable, empathic and going above and beyond to assist us with our needs and providing the best options for us towards getting our first home. Thank you so much for your help and we look forward to working with you in future.
If you are ever looking at getting a home or refinancing without any hassles especially if you ar... read more
Beulah was so helpful in the process of helping us secure our forever home. Even when we were a bit inexperienced with the process of navigating finance approval mortgage terrain. It was great experience as she gently and firmly guided us. She was respectful to our needs and circumstances and used her expert knowledge to help us get a great deal.
Its amazing watching her work as her deep passion for... read more
Thanks so much for your great work
I am quite happy with the service I received from Mortgage Choice. Everything went on smother and faster than anticipated considering that me and my family recently relocated from Africa. Your work is really amazing. I also appreciate the patience from you through and through the whole process. I will confidently make referrals should I come across anyone in search of similar services.
Lovely experience with Beula. She listens to what you have to say and assists you to achieve your goals. Looking forward to working with her again and again as I kick more goals.
I got my first house with Beulah before so of course there was no one better I trusted with the job of getting my house refinanced. It was so smooth. She was there every step of the way. She answered every vague email I sent with informative responses, was flexible the whole way through and stayed tapped in to every email so she told me what I needed to know to stay on top of things. With that being... read more
Beulah helped me with the process of refinancing my home loan after my fixed term interest rate expired. I was in a different State from hers, but this did not hinder any progress.
Beulah is very knowledgeable and she kept me well informed of the progress.. I managed to secure a lower interest rate for my home.
I would highly recommend her services to anyone looking to refinance a home loan. She is very efficient and will help you secure a better rate.
I had the pleasure of working with Beulah as my mortgage broker, and I couldn't be happier with the exceptional service she provided. From the moment I reached out to her, I was impressed by her responsiveness and professionalism.
Beulah's knowledge in the mortgage industry is truly impressive. She guided me through every step of the process, explaining complex terms in a way that was easy to underst... read more
Step-by-step guide to home ownership
There are many steps involved in purchasing a property which can vary between residential and investment properties. This guide explains each step in order as well as what is involved at every stage of the purchasing process.