Mortgage Broker Burnside, Magill & Glenside
Cherry Ou is your mortgage broker in the Burnside, Magill and Glenside areas. Talk to her to get started on your home loan journey.

Call Us

Mortgage Choice Dulwich

Office - 0432 613 915
Open Hours

Mortgage Choice Dulwich

Monday - Friday: 9:00am - 5:00pm


After hours by appointment

Free Appointment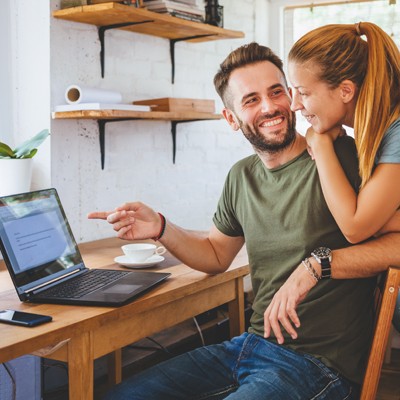 Latest home loan interest rates
Start your home loan journey today
Mortgage broker Burnside, Magill and Glenside
With years of experience in the finance and customer service sectors, Cherry Ou is well-equipped to guide you through your home loan journey. She knows home loans like the back of her hand, and is dedicated to providing you with personalised finance solutions that help you achieve your goals. Able to simplify difficult concepts into easy-to-understand explanations, Cherry takes the time to listen to your needs and answer all of your questions. Her practice is based on a foundation of mutual trust and reliable advice - you can count on her to have your best interests at heart. 
Cherry is an animal lover, and when she's not hard at work, she is a volunteer at the RSPCA Op Shop! She loves to contribute to making the world a better place through her actions helping animals. Fluent in Mandarin, English and Cantonese, Cherry can help support you no matter your circumstances. Get in touch with Cherry today to chat - she is always ready to help.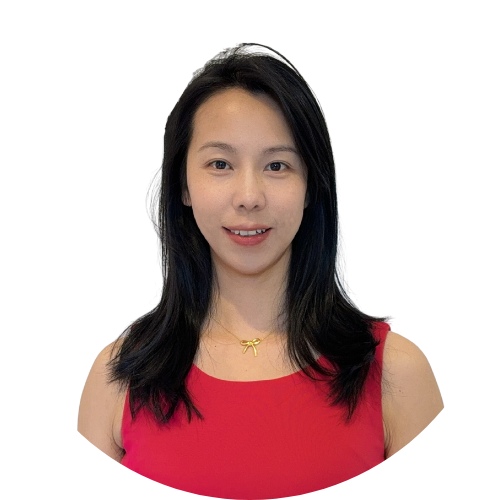 Home loan pre-approval
Pre-approval can be an extremely useful tool in your home-buying arsenal. While it's not a compulsory requirement, it can provide you with a sense of budget security when you know how much your lender is willing to loan you. This in turn can help you refine your property search, offer confidently, and plan your finances. Pre-approval also helps the final financing process to be completed as smoothly and quickly as possible. It may even also provide you with an advantage when there are multiple offers on a property, as the seller can see that you are serious and ready to purchase! To start your pre-approval process, get in touch with Cherry Ou, your Mortgage Choice broker, today.
Cherry Ou is ready to help you succeed, just talk to her today
您好,我是 Mortgage Choice - Cherry,您的Mortgage Broker。我在金融和客服銷售領域擁有超過20年的豐富經驗,其中包括在 Citibank 銀行工作長達13年。

我的專業領域包括信用卡、個人貸款、房屋貸款以及財務規劃。在過去的職業生涯中,我培養了專業且負責的工作態度,致力於為客戶提供卓越的服務。我熱衷於與人交流,樂於解決客戶在金融領域遇到的各種問題。我的目標是通過專業知識和親切的溝通方式,為您提供最佳的貸款體驗。

除了專業技能,我深知每位客戶的需求獨特,因此我努力確保提供個性化的服務,以滿足您的具體要求。對我而言,與您建立互信關系並確保您對房屋貸款有清晰的了解至關重要。
期待有機會在您購置夢寐以求的首套房屋,或者是您的第 N 套投資房產時為您提供協助,並為您創造一個流暢愉悅的合作體驗!
We can also help you with
Calculating your stamp duty
Stamp duty for your property purchase will depend on the intended usage, your location, whether you are a first-time buyer, and the purchase price. There are lots of variables to consider, which is why it can seem confusing and difficult to budget into your deposit. Fortunately, you can get a better idea of how much stamp duty you will pay with our free online calculator tool. Try it out for yourself today.
Free moving home checklist
Moving house isn't an easy process, especially if you have a large family to organise! With our handy downloadable checklist, you can check off everything you need to do in the lead up to your move to make sure you are as prepared as you need to be. Download it now to start planning.
Applying for your home loan
When you apply for a home loan, you will need to provide several documents, including identification and proof of your income and expenses. And as your mortgage broker, Cherry will take care of the rest! She will ensure that all of your files are ready to go and your paperwork is complete - you won't have to lift a finger!
Call Cherry Ou today on 0432 613 915 to talk about your home loan needs 
The right home loan for your needs
Our mission is to find the right home loan for your individual needs and to always have your best interests at heart. Plain and simple. Which is why we have such a wide range of lenders to choose from. We can search through hundreds of products to find something tailored to your situation. ~
Refinancing guide
Considering refinancing? Our guide explains the reasons, costs and steps involved in refinancing your home loan.