Chris King & Byryn Bruce -Mortgage Choice Home Loan Brokers in Malvern, Unley, Burnside, Hyde Park & Suburbs Eastern Adelaide
Looking for a home loan? Talk to Chris & Byryn, your local Mortgage Choice broker in Malvern, Unley & adjoining suburbs.
Malvern
5.0 (160+ total reviews)
Aggregated from:






Call Us
Office - 08 8272 5010
Open Hours

Monday - Friday: 9:00am - 5:00pm


After hours by appointment
Address
309 Unley Road
MALVERN,

SA

5061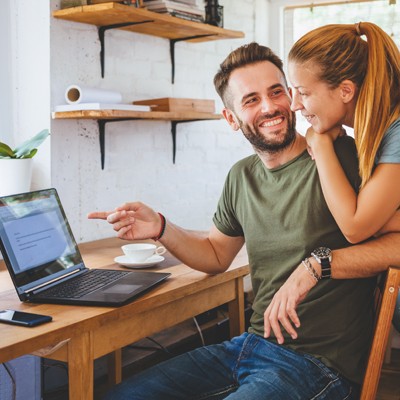 Latest home loan interest rates
Start your home loan journey today
Obtaining advice on Home Loans and Investment Loans has never been easier. Our Loan Consultants are available to visit you at your home or workplace at a time that is convenient for you.
Why choose us?
2018 Finalist MFAA Excellence Awards - SA/NT Community Champion Award
2017 Franchise Council of Australia (FCA) State Winner of Franchise Community Responsibility & Contribution Award - Greg Campbell
2015 Dick Gillard Volunteer of the Year - Greg Campbell
2014 State Finalist in the Mortgage Choice Business Excellence Awards - Multi Operator
Mortgage Choice "2200 Club" inductee at the Mortgage Choice National Awards 2013
Mortgage Choice National High Flyer 2011, 2010, 2009, 2008, 2007 & 2006
Franchise Council of Australia State Community Service Merit Award 2011
Franchise Council of Australia (FCA) National Franchisee Community Service Award 2010
Franchise Council of Australia (FCA) National Franchisee Community Service Award 2009
Mortgage Choice Business Excellence Award Winner 2009
Mortgage Choice Business Excellence Award Winner 2007
Mortgage Choice SA/NT Rookie of the Year 2004
Mortgage Choice has established itself as Australia's leading Mortgage Broker. We have access to a large panel of Australia's leading bank and non-bank lenders which allows us to analyse hundreds of products to help you choose the home loan that best meets your needs.
We offer outstanding service, understanding, and above all CHOICE from a panel of Australia's leading lenders.
What is your borrowing power?
When you're ready to purchase your property, it's important to have a good understanding of how much you can borrow. We know that finding out how much you can borrow for a property can be a bit confusing, which is why we have some great resources at your disposal.
Feel free to check out our easy to use home loan calculators here or get in touch with us to discuss your unique situation.
Ready to start your home loan journey with our help?
Find out for yourself why my customers are so happy. I'll make your next purchase an easy one.
Call us on (08) 8272 5010 today.
The right home loan for your needs
Our mission is to find the right home loan for your individual needs and to always have your best interests at heart. Plain and simple. Which is why we have such a wide range of lenders to choose from. We can search through hundreds of products to find something tailored to your situation. ~
Client reviews
Chris King, Mortgage Choice - Malvern, has been a smooth and seamless experience. Chris' knowledge, professionalism and organisation was paramount to a successful experience and mortgage transition. We highly recommend Mortgage Choice, Malvern.
The service from Chris King and the team at Mortgage Choice in Malvern has been wonderful. Thanks team for helping to make our land purchase drama free. Jo Paul
Chris and the team were excellent and attentive. we had a few issues and hiccoughs with the bank but they solved the problems without fuss. I would recommend them to anyone looking for finance
We appreciated the willingness to meet our particular needs also some personal insights into your account set up and how to utilise certain features.
The service provided and willingness to answer any question, no matter how trivial really impressed us. The willingness to work around our schedules for meetings and regular follow ups and progress checks made us feel as if we were more than just a "number". Couldn't recommend Greg, Kristy & the team highly enough!
Just keep doing what you're doing! Yet again Greg, fantastic, friendly professional service!
Outstanding service each every time Greg goes above beyond. If you are wanting someone that has got your best interest at heart - you can not go past Greg the staff at Mortgage Choice MalvernUnleyBurnside.
You know your stuff, explained things well, and kept me posted on updates.
You made the process very good. No stress. No bother. 110%
From our initial mortgage affordability enquiry, right through to the day of settlement, Greg's expertise, warmth and genuine care made our first home purchase a breeze Nothing was too much trouble, Greg ran multiple scenarios for us to consider all of our options at this major juncture of our lives and took the time to help us really consider our long term financial goals to help our family on our jour... read more
Moving home checklist
We helped you secure your finances, now let us help you with the move!