Your local award-winning mortgage broker and financial services experts in Windsor, Clayfield, Stafford, North Brisbane and surrounds.
With years of local property knowledge and over 40 years experience in the financial industry, let the team at Mortgage Choice Windsor help with your next home loan
Windsor
5.0 (51+ total reviews)
Aggregated from:






Call Us
Mobile - 0413 052 468
Office - 07 3262 7555
Open Hours

Monday - Friday: 9:00am - 5:00pm


After hours by appointment
Address
2/14 Newmarket Road
WINDSOR,

QLD

4030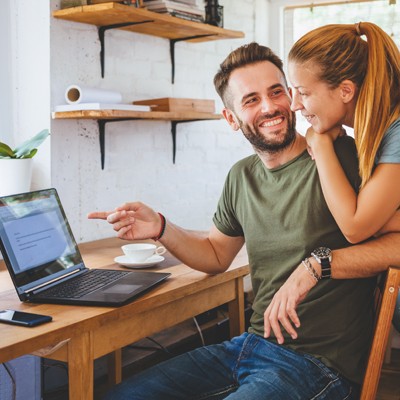 Latest home loan interest rates
Start your home loan journey today
We're here to help you
Welcome!
Colin Fairchild and his team of Mortgage brokers in Windsor, Clayfield, Stafford and North Brisbane offer you award-winning service and proven home loan expertise.
With years of local property knowledge and over 40 years experience in the financial industry, our team prides itself on putting you, our customers first and helping you to achieve your dreams.
Leave the hard work to us
With over 40 years of finance industry experience, Colin takes the hard work out of finding your next loan.
As your local Brisbane home loan specialists located in the Windsor, Clayfield area, Colin and his team look forward to helping you realise your dream sooner if you are looking for:
First home buyer loans
Construction loans
Refinancing for renovations
Debt consolidation
Investment loans
Bridging loans/Deposit bonds
Mortgages for the self-employed/Low doc loans
Car loans
More of the RIGHT choice for you
Colin and the team at Mortgage Choice Windsor give you easy access to our extensive lending panel representing over 25 of Australia's leading lenders – giving you a genuine choice from hundreds of loan options.
Call today
Call Colin Fairchild at Mortgage Choice Windsor on (07) 3262 7555 or 0413 052 468 or email colin.fairchild@mortgagechoice.com.au to arrange an appointment.
Visit us at 2/14 Newmarket Road, WINDSOR QLD 4030 or click the Contact Us link at the top of this page.
Check your borrowing capacity
Are you eager to understand your borrowing capacity based on your salary and financial commitments? At Mortgage Choice servicing Windsor, Clayfield, Stafford, North Brisbane and surrounds we understand that finding out how much you can borrow for that dream home you've always wanted can be tricky, which is why we have some awesome calculators to make it easy!
Check out our free home loan calculators herehttps://www.mortgagechoice.com.au/colin.fairchild/tools-resources/calculators/ or get in touch with Colin Fairchild to discuss your unique circumstances.
Ready to kickstart your journey to home ownership?
We'll assist you along the way and do all the legwork for you! Call Colin Fairchild today on 0413 052 468.
The right home loan for your needs
Our mission is to find the right home loan for your individual needs and to always have your best interests at heart. Plain and simple. Which is why we have such a wide range of lenders to choose from. We can search through hundreds of products to find something tailored to your situation. ~
Client reviews
I had a great experience working on my loan with Mortgage Choice. Collin and Carol was very attentive and helpful throughout the process. In the first meeting, Colin explained our options very well and answered the thousands of questions me and my wife had. Later on we had to do a second pre-approval because of processing time of the first lender went through the roof. Colin was quick to get our second approval through in 3-4 business days which made sure I bought the house I wanted.
Thank you Colin, we really appreciated all the help, knowledge and information you gave us. Excellent service and highly recommended.
I highly recommend Mortgage Choice to anyone looking to purchase a new property. My experience with them while buying our first home was exceptional, thanks to Colin and Janet's support and guidance. They provided highly professional and friendly service, which made the process quicker than we had expected.
Colin and his staff were absolutely wonderful. This was our first home and we'd recommend them to anyone looking to purchase or re-finance. Their communication was awesome and friendly. They were always available to answer our questions via phone or email and made us feel very supported during the settlement process. They've got your back
We had a great experience with Colin and Janet in securing our first home loan. They kept us informed the whole way through the process and made everything easy to understand.
Great team who all know exactly what they are doing. Our initial home loan prcoess went through without a hitch thanks to Colin and the team. 4yrs later we have refinanced and exactly the same great service even in trying times and over the Xmas period. Thanks everyone
Colin the team at Mortgage Choice Windsor managed a quite complex refinancing where other brokers could not deliver. The settlement involving 3 banks leading into the holiday break was also a bit of a cat herding exercise, but again, Janet's persistence made it happen.
Highly recommended
My boyfriend and I recently utilised the team at Mortgage Choice Windsor for the purchase of our first home. We worked closely with Colin and Janet throughout the process. They both made the process very easy for us and we felt very well supported throughout. I have recommended the team to a number of people already and will continue to utilise their service in the future. Thank you Colin and Janet
Colin and his team seamlessly assisted in helping my partner and I with our mortgage. Would highly recommend their services.
I would highly recommend Colin and Janet if you are looking for a seamless process to getting your mortgage application sorted.
Colin and Janet are extremely professional and super helpful, our mortgage application was approved in 5 days of submission. Thank you.
Refinancing guide
Considering refinancing? Our guide explains the reasons, costs and steps involved in refinancing your home loan.