Multi-Award winning team of experienced Mortgage Brokers for Brisbane.
We are award-winning Mortgage Brokers servicing across Brisbane, the Gold Coast and even helping clients overseas. We can help find you the right deal on your home, vehicle or business loan and more. Let us do the legwork for you!

Book your free no-obligation appointment online today.

Call Us

Mortgage Choice Bowen Hills

Office - 07 2140 3643
Open Hours

Mortgage Choice Bowen Hills

Monday - Friday: 9:00am - 5:00pm
After hours by appointment

Free Appointment
Mobile Broker
Servicing across inner north west Brisbane & all surrounding suburbs - we can come to you!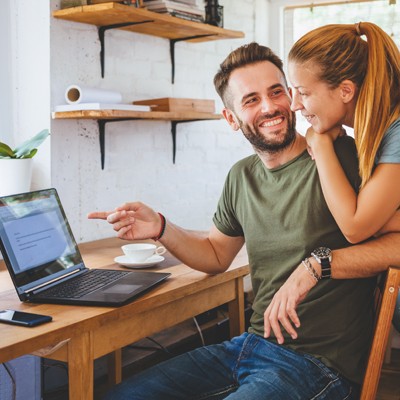 Latest home loan interest rates
Talk to your Brisbane mortgage broker team - start your journey now!
Our home loan experts in Brisbane, servicing Brisbane's inner north west, including Hamilton, Pinkemba, Eagle Farm, as well as all the way down to the Gold Coast, across Australia and even internationally. We offer over 60 years of experience in the finance and specifically home lending industry.
Our customers will always receive the right solutions for their needs as we have your best interests at heart. With our broad experience in finance and home loans, business loans, car finance and financial planning we can manage your financial objectives to achieve the solutions that are right for you.
Our experienced team of mortgage brokers is ready to work with you - give us a call today. Each member of our Brisbane-based Mortgage Choice team is experienced at helping every day Brizzie locals with their financial needs. 
No two situations are alike - we'll work with you to plan your future and protect your wealth. We access a wide panel of over 35 lenders to compare hundreds of different home loan options and find the one that's right for you.
We can meet you across Brisbane, where it's convenient for you
We also know that people are busy, so our mortgage brokers will meet you at a time and place that suits you across Brisbane, including anywhere across the inner north areas such as Hamilton, Eagle Farm, or up to Winsor, as well as anywhere else that would be convenient for you.
We want to make your home loan process as easy and stress free as possible. Also, our home loan services come at no cost as the lenders pay us.
We are here to help you find the right home loan option, so get in contact today.
Help from your Brisbane finance experts
It is important to know what you are trying to achieve when you apply for your home loan or when you get started with our Brisbane mortgage brokers. This gives us as your mortgage broker a better idea of how we can help you get to your goals faster.
Our team wants you to be confident that your important decisions are well-planned out and you're making the right choices for your future. 
We'll help you map out your short-term, mid-term and your long-term goals to  develop a plan for your future. We'll also help you prepare for and anticipate any small or big changes that may occur whether it's changing jobs or growing your family.
Contact us today
Call us on 07 2140 3643 to arrange a free appointment with no obligations.
If you've been considering refinancing, or maybe purchasing your first home, upgrading or investing in property, there's another great reason to do it now!

Use our business for your finance and you'll automatically be entered into the draw to win $20,000. Talk to our team, or check out the details and all the T&Cs below.
Award-winning team in Brisbane
Our team of experienced mortgage brokers are also award-winning, receiving the following accolades to date:
2023, 2022, 2021, 2020, 2019 - Finalist, Office of the Year - Franchise, Regional Broker of the Year & Regional Office of the Year  
Australian Broking Awards
2019 - Winner, Office of the Year - Franchise 
Australian Broking Awards
2021, 2020, 2019 - Top 100 Brokers in Australia
Mortgage Professional Australia
2012, 2013, 2014, 2015, 2016, 2017, 2018, 2019 - Winner
High Flyer Award (Top 13 Brokers in Australia) 
Mortgage Choice

Services we offer - Brisbane financial services & more
Home Loans
Refinancing your current loan
First home buyer support
Top up on existing loans
Loans for property investment
Vehicle finance
Equipment finance & leasing
Car buying service
Insurance
Personal Loans

We can help with wide this range of services and more from wherever is most convenient for you - we come to you!
We also have offices in Arundel Plaza Shopping Centre, Arundel and at Pacific Fair Shopping Centre, Broadbeach on the Gold Coast.
Give us a call today to make sure you're on track to the right home loan.
Our home loan service accesses a panel of over 35 lenders, and hundreds of products so that we can find the right solution for you. 
The right home loan for your needs
Our mission is to find the right home loan for your individual needs and to always have your best interests at heart. Plain and simple. Which is why we have such a wide range of lenders to choose from. We can search through hundreds of products to find something tailored to your situation. ~
First home buyer's guide
Purchasing your first property can be an overwhelming process and there may be steps you are unsure or unaware aware of. This guide will walk you through all of the steps involved in the buying process.