Your award-winning home loan experts in Hope Island, Pimpama & Coomera, Gold Coast
Mortgage Choice in Hope Island offers award-winning mortgage brokers servicing Hope Island, Coomera & Pimpama areas on the Gold Coast. We can help find you the right deal on your home, vehicle or business loan and more. Let us do the legwork for you!

Book your free no-obligation appointment today.
Call Us
Office - 07 5594 0800
Fax - 07 5594 6937
Open Hours

Monday - Friday: 9:00am - 5:00pm


After hours by appointment
Address
Shop 8, Arundel Plaza, 230 Napper Road
ARUNDEL,

QLD

4214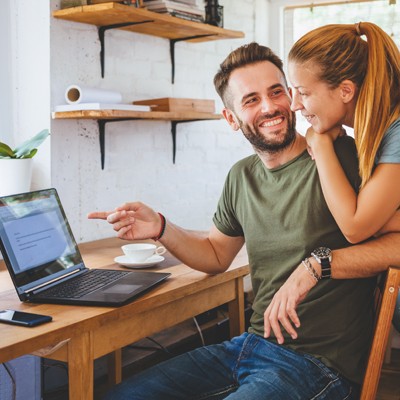 Latest home loan interest rates
Mortgage broker team for Coomera, Pimpama & Hope Island
Our mortgage broking team for Hope Island, Pimpama and Coomera bring together over 45 years of experience in finance. We offer the right solutions for all of our customers' needs and will take into account your financial goals to find the home loan deal that's right for you.
Our experienced team of Mortgage Brokers is ready to work with you. Each member of the Hope Island Mortgage Choice team knows that no two situations are alike. We are well-versed at matching home loan options to our customers' individual needs to find the best home loan options from hundreds of options and over 20 lenders.
Your financial success is our main goal. Your local Mortgage Choice team for Hope Island, Pimpama and Coomera will do our very best to achieve your goals and make sure that your future is secure.
Where can we meet you?
We know that life is busy, so our Mortgage Brokers can meet you at a time and place that suits you anywhere around Hope Island, Coomera, Pimpama and across the northern Gold Coast region.
We want your home loan process to be easy and stress free because we know that will make life easier for you. And our home loan services always come at no cost to you as the lenders pay us.
We are here to help you find the right home loan option, so call us today!
Help from the Hope Island experts
It is important to know what you are trying to achieve when you apply for your home loan. This gives your Mortgage Broker a better idea of how they can help you get to your goals faster.
We'll sit down with you and map out your short-term, mid-term and your long-term goals to develop a plan for your future. We'll also help you prepare for and anticipate any small or big changes that may occur whether it's changing jobs or growing your family.
We want you to be assured that all of your important decisions are well planned out and that your choice is the right one for your future. Our mortgage and home loan experts will give you guidance and expert advice to help you achieve your goals sooner.
Let's have a chat today!
Call us today on 07 5594 0800 or book an appointment with us directly online. Your appointment with us has no obligations, and we're happy to answer any of your questions to get you on the right track.
Find out what our clients say
Award-winning team
Our team of experienced mortgage brokers are also award-winning, receiving the following accolades to date:
2020 - Finalist, Office of the Year - Franchise, Regional Broker of the Year & Regional Office of the Year
Australian Broking Awards
2019 - Winner, Office of the Year - Franchise
Australian Broking Awards
2019 - Finalist, Regional Broker of the Year & Regional Office of the Year
Australian Broking Awards
2019 - Top 100 Brokers in Australia (#39 out of 17,000)
Mortgage Professional Australia
2012, 2013, 2014, 2015, 2016, 2017, 2018, 2019 - Winner
High Flyer Award (Top 13 Brokers in Australia)
Mortgage Choice

2018 - Winner, Jodie Henderson
Best Loan Administrator
Better Business Awards Queensland
Services we offer - Hope Island, Coomera, Upper Coomera and the surrounding areas
Home Loans
Refinancing your current loan
First home buyer support
Top up on existing loans
Loans for property investment
Vehicle finance
Equipment finance & leasing
Car buying service
Financial Planning
Insurance
Personal Loans

We can help with wide this range of services and more in and around Hope Island, Coomera & Pimpama on the Gold Coast - and we'll even come to you.
Give us a call today to make sure you're on track to the right home loan.
Our home loan service accesses a panel of over 20 lenders, and hundreds of products so that we can find the right solution for you.
Contact us today
Call us today on 07 5594 0800 or book an appointment with us directly online.
The right home loan for your needs
Our mission is to find the right home loan for your individual needs and to always have your best interests at heart. Plain and simple. Which is why we have such a wide range of lenders to choose from. We can search through hundreds of products to find something tailored to your situation. ~
I've been meaning for weeks to properly write and say thank you for all your help with arranging my mortgage - I really felt like you went the extra mile to help get it all through in time. Of all the 3 mortgage brokers I used you guys were my favourite and I will definitely be recommending you.
From the day we stepped foot into the Arundel office Darren greeted us with a big smile on his face and made us feel so comfortable and at ease. Alastair and I chatted to Darren and straight away he said leave things with him he would be in touch. Darren left us in the highly capable hands of Tracy who was always so calm and sweet to chat to over the phone and always there to listen and answer our emails and questions. The Team and Mortgage Choice Arundel turned our dreams into a reality and our family is now living in our beautiful New Home. Can't rate or recommend these guys highly enough! Thank You Darren and Tracy much love and Blessings from the Kelton Family xxxx
Jeanette Spinks has been so wonderful to us. I would recommend her every time.
Jeanette & Darren, We would like to take this opportunity to thank you both for going over and beyond in helping us with our Home Loan. With your patience, perseverance and recommendations, we may not be new home owners! Again, thank you both for everything and making us the happiest family.
Thank you very much for helping us to get house loan. I am really very happy from your and Anne's service. I also recommend my friend to call you regarding his land and house loan. We moving next week to our new house. Thanks again.
Just wanted to thank you very very much for absolutely everything you did for us to get us over the line and allow us to buy our family our dream home. You always go above and beyond and always find a way to make things happen.
My dad would be so happy and I'm sure would be giving you a big hug himself if he could. Truly means a lot. Sending you all big hugs and lots of happy smiles
Thanks again....you guys are legends 🙌😊❤️
Hi Guys,
I am really grateful for your service and how we have been handled from Day1. I am grateful for your Patience and that you have walked us through the whole process with ease. We will soon be proud owners of an investment property that will set us up for life, and this is all thanks to you guys. Nola has been so helpful and even if I did not understand what was required of me, She gave me step by step instructions and now we have achieved our goal ( I think she writes the manuals at Ikea?). Darren thanks for all the follow ups and the patience.And the whole team behind the scenes. I would also ask for you to put a note on my name to ask me in 6-12 months if I am ready to buy again. I will also definitely recommend you to friends as I know they will be looked after. Till the next transaction.
Anne and Beau are amazing! Anne is so helpful in guiding us and she is so efficient in responding queries and clarifying things. I am grateful that a friend recommend them to me and I would definitely recommend them to everyone I know as well as use their services again myself! Thanks for the support Anne and Beau!

My husband and I recently used Mortgage Choice Arundel to purchase a new house, and could not have wished for a better service. We felt confident and supported throughout the entire process and would highly recommend this business. Thanks again for all your help!
What can I say, you have been amazing throughout this whole stressful process. I would honestly recommend you to anyone, you truly care about your clients and I can not thank you enough.
Beau and the team at Mortgage Choice Pacific Fair are always willing to go the extra mile to help you out! Would recommend to any and everybody.
Hi Anne and Beau, Just saying thank you for your help during this process. It was greatly appreciated. The work you two put in made it very easy for me.
Refinancing our home loan with Darren and Jeanette was a positive and rewarding experience. Darren was straightforward and engaging and offered sensible and exciting options as well as listening to what we needed and wanted both terms of paying off our current home and having a plan for future investment. I feel he has a lot of experience and knows what he's talking about which gives us good confidence. Jeanette was fantastic in communication, keeping us informed about the process all the way and answering all our questions fully and sincerely with lots of phone calls. We got a lovely surprise bonus in our account from the mortgage provider, (thanks to a wise choice by this great team!!). We definitely recommend them and will choose them to assist us with our future mortgage needs.
I wish to pass on my sincere thanks to all at Mortgage Choice in assisting me with obtaining my finance to secure my home. I can't thank you enough. Thanks for all your hard work. I will always be a fan of Mortgage Choice.
Five stars for the fantastic service we received from Beau at Mortgage Choice Pacific Fair. Not only has he the expertise and knowledge in this industry but is willing to go the extra mile. From the minute we arrived and was greeted by Anne, who was super efficient, nothing was too much trouble. Thanks guys. Great service from a great team.
Step-by-step guide to home ownership
There are many steps involved in purchasing a property which can vary between residential and investment properties. This guide explains each step in order as well as what is involved at every stage of the purchasing process.
Help me
calculate