Mortgage broker in Eastern Suburbs servicing Maroubra, Coogee, Randwick, Clovelly & Surrounds
At no cost to you, David is your perfect mortgage broking partner:
- Client focused: David is a true advocate for his clients, and is passionate about helping clients achieve their property goals. He delivers a personalised and high-touch service to every client.
- Expert in loans: With over 20 years of banking experience and a qualified Chartered Accountant, David has an unparalleled level of expertise when it comes to finance structuring, particularly for those seeking to grow their wealth through property investments.
- Experienced investor: David is an experienced property investor. He has built a diverse portfolio through renovations, subdivisions, new builds, granny flats, and SMSF investing.

As a value added service David provides his clients with complimentary Property Profile and Suburb Reports (valued at $42 each) to assist them with their property due diligence.
Maroubra
5.0 (7+ total reviews)
Aggregated from:







Call Us

Mortgage Choice Maroubra

Office - 0468 885 626
Open Hours

Mortgage Choice Maroubra

Monday to Sunday: 7am to 9pm

Free Appointment
Mobile Broker
Mortgage broker in Eastern Suburbs servicing Maroubra, Coogee, Randwick, Clovelly & Surrounds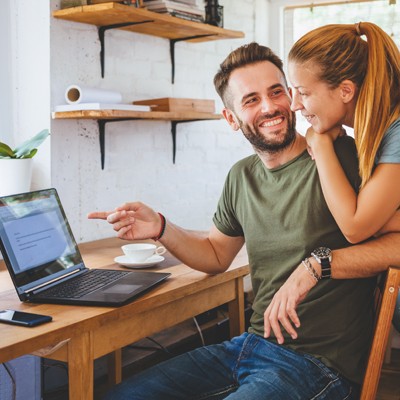 Latest home loan interest rates
Start your home loan journey today
Mortgage broker Maroubra, Randwick, Coogee & Surrounds
David Koh has all the skills and knowledge needed to help you find the ideal home loan - no matter your circumstances. With an extensive background in the accounting and finance sectors, crunching numbers for your loan is no problem for David. He is passionate about helping his customers achieve financial independence through investing, and can't wait to help you reach your own personal goals. David's love for all things property shines through in the exceptional customer service he provides - you certainly won't be disappointed by his level of care and attention to detail.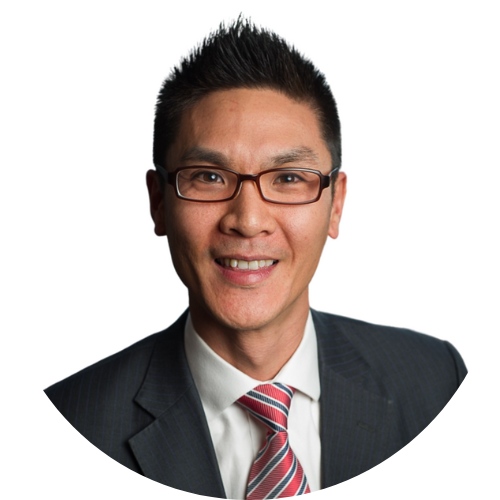 In his spare time David loves to keep active by running, swimming, and playing golf. He has even recently taken up skateboarding as a way to connect with his daughter! David loves the lifestyle that the eastern suburbs has to offer, and he can't wait to help you secure your financial future here. 
The benefits of working with a mortgage broker
When you work with David Koh as your mortgage broker, you are setting yourself up for success. No stone is left unturned in the search for the perfect home loan, and you can rest assured that David has your best interests in mind.
When you work with David as your mortgage broker, you are also:
Saving yourself the time, money, and effort that would be wasted completing applications by yourself

Gaining access to hundreds of loans from a broad range of standard and speciality lenders

Receiving expert advice to help with even the trickiest of situations

Getting support even beyond settlement with regular loan check-ups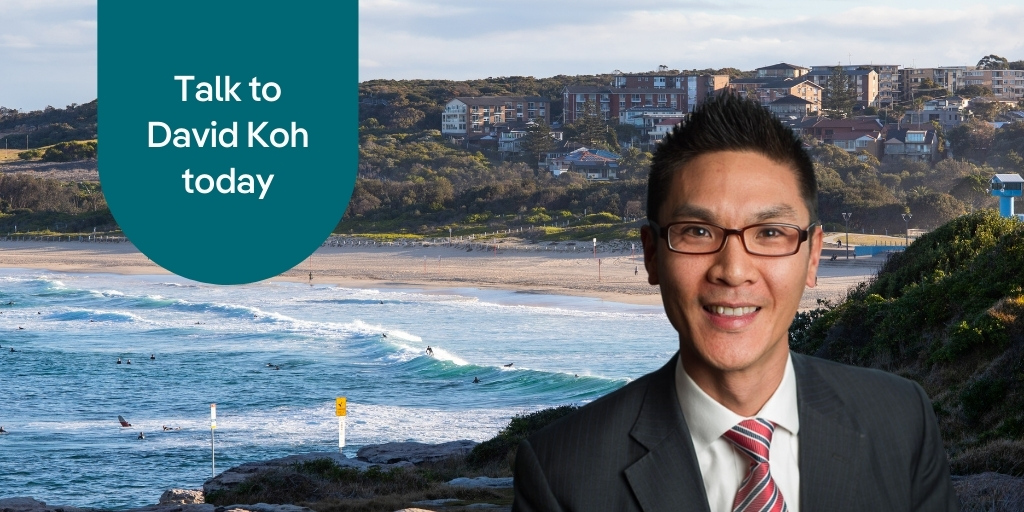 If you want to save yourself the home loan headache, David is here to help. There really is no downside! If you're thinking of buying a home, talk to David as soon as possible to start your home loan preparations.
Contact David Koh for all things finance and property
David can also help you with
Do I really need pre-approval?
Pre-approval is a useful tool for budgeting and making offers, particularly if you are looking to go to auctions. Having certainty on how much you can borrow allows you to proceed confidently without overbidding, and can even help you appear more appealing to sellers. Talk to David Koh for more advice on pre-approvals today. 
Calculating your stamp duty
Your stamp duty amount will vary depending on which state you are in, and also whether your property is for residential or investment purposes. To get a better idea of how much it will cost, try out our free online calculator.
Free moving house checklist
Once you've found your dream home and secured finance, then comes the hard part - moving house! Packing everything while organising utilities, mail and more is certainly no mean feat. Never fear, you won't forget a thing with our handy downloadable checklist to walk you through the process. 

If you're ready to buy a home, David Koh is ready to help you. Give him a call today on 0468 885 626 to get started. 
The right home loan for your needs
Our mission is to find the right home loan for your individual needs and to always have your best interests at heart. Plain and simple. Which is why we have such a wide range of lenders to choose from. We can search through hundreds of products to find something tailored to your situation. ~
Client reviews
David used his extensive finance experience and tax knowledge to help me structure my property investments better. He's very responsive and goes the extra mile for his clients. Highly recommend.
We are so glad we went with David as our broker. He's easy to work with and a great communicator. Not only has he helped us refinance to get a much better rate, he's also helped us really understand our financial position. This is so useful because now we have lots of insights into how our future plans will impact us financially. Happy to recommend David and will definitely be seeking him out when we next need help with our loans.
David guided us in this scary market and helped us get a loan even with our tight budget. He provided us with many options and answered our questions quickly. I recommend 100
David has an eye for detail and takes into consideration all facets of your financial situation goals to ensure you achieve your overall objectives. I initially was hesitant to jump into the property market however, without his knowledge and sound advice I wouldnt be where I am today. Thanks for all your help and looking forward to building wealth through investing in property
Great service, David was very prompt and efficient.
Great broker who got a lender to refinance my home loans with when most of the lenders weren't able to service my loans.
Professional customer service and guidance through all the steps and processes with follow ups before and after settlement.
Highly recommended broker for people who are looking for home loans or refinancing.
David is a true professional.
Quick,informative,contactable and very helpful.
I liked his ability to be proactive in the whole process.
He has a great attention to detail and his ability to communicate information verbally and digitally is second to none.
He does all this with a friendly and courteous manner.
A true 5 star experience.