Your local inner South Sydney home loan expert can help you make better choices with your finances.
Looking for home loan & investment advice? David Scouller is your local home loan expert in the inner South Sydney suburbs and surrounding area. Talk to David today to get a better deal.
Call Us
Office - 02 9660 2271
Fax - 02 9660 2281
Open Hours

Monday - Friday: 9:00am - 5:00pm


After hours by appointment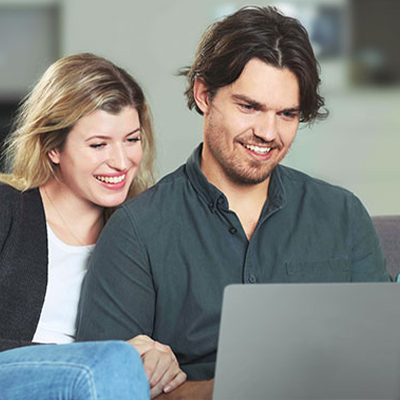 Latest home loan interest rates
Start your home loan journey today
Your home loan has never been easier
As your local inner South Sydney home loan expert, David Scouller and the Mortgage Choice team are here to guide you through the home loan market and help you make the right choice to protect your future.
My team of home loan and financial experts based in the inner south Sydney suburbs, servicing Darlington, Ultimo, Erskineville, Surry Hills and the surrounding areas, have access to hundreds of home loan options from over 20 leading banks and lenders. And the best part, is our services come at no cost to you!
We offer professional and expert advice for a wide range of loan and financial services including:
"We have had a great experience working with David Scouller at Mortgage Choice on more than one occasion. You feel like you're in good hands when dealing with David, who guided us through all the complex steps of securing our home loan, in an easy to understand way. I'd highly recommend his services to anyone looking for a professional mortgage broker who is great to deal with."

K. Searancke
Experience you can trust
A professional Mortgage Broker with formal education in finance, and a passion for what I do, let me save you time and hassle, give you the information you need and the confidence you want, to choose the loan that's right for you.
We build life-long relationships with our valued customers in our local community. We have a great reputation for propviding exceptional customer service and have over 35 five star reviews from our happy customers available to view on Google on top of the reviews you can read below.
We give you choice – without the legwork
Our team of home loan experts do all the legwork and prepare all the paperwork so you can set about finding the right property to purchase.
With over 20 Lenders to choose from, we will find you the best deal for your individual situation.
With years of experience as a Mortgage Broker and with my extensice market knowledge, you'll be amazed at just how easy the process is.
We start with an obligation free chat to gather an understanding of your goals. We will then assess your goals and circumstances against data on literally hundreds of loans from our extensive panel of lenders.
We'll meet again and I'll take you through the loans most suited to you, answer your questions and give you the guidance, and time, to make your decision with confidence.
Once you have selected your loan, you can sit back and let us take care of the rest.
We will complete and submit your application, and liaise with the lender, agent and other parties. We will keep you up-to-date throughout the process, give the lender a push if needed, and manage your application right through to settlement.
"David helped me through quite a difficult and obtuse investment purchase by being on top of the situation at all times. He kept in contact with all stakeholders involved from real estate agents to conveyancers when my time was lacking. Hard working indeed."

R. Kheir
More convenience for you
We understand your life is busy and dealing with finance can be stressful. The process of finding finance for a home loan can be time consuming and finding the right finance can make a big difference.
There are a lot of lenders, each with a variety of lending products, each designed for a different set of circumstances or transaction type. We want to make the whole process as easy as possible. That's why we can visit you at your home, workplace or at a local cafe at a time that's convenient for you.
We're here to help!
So whether you're a first home buyer, upgrading to your next home, getting into property investment, or wanting to refinance your existing loan, the team of local inner South Sydney home loan experts can help you make the right move. We'll be here for you at every stage of the process.
Contact us on 02 9660 2271 to make a free appointment.
We service the areas of: Alexandria, Beaconsfield, Broadway, Chippendale, Darlinghurst, Darlington, Eastlakes, Erskineville, Pyrmont, Redfern, Rosebery, Surry Hills, Ultimo, Waterloo, Zetland and surrounding suburbs.
David has a Masters Degree in Management with a focus on Corporate Finance - M.G.S.MCert IV Finance and Mortgage Broking - Institute of Financial ServicesAdvanced Certificate Marketing - T.A.F.ECurrent Studies - Diploma in Financial Services U.N.E.
What do I have to do when applying for a home loan?
How much can I borrow for a home loan?
What is home loan pre-approval?
How to equip your business for growth
The right home loan for your needs
Our mission is to find the right home loan for your individual needs and to always have your best interests at heart. Plain and simple. Which is why we have such a wide range of lenders to choose from. We can search through hundreds of products to find something tailored to your situation. ~
Client reviews
David helped make the impossible possible We are now the happy owners of our first house
David was a sensational help to us during our mortgage application process
Great honest advice guidance in the lead up during the purchase of our property.
Buying a property during a covid lockdown was a huge task already however David made it the whole process seamless could not recommend enough
We worked with David over a number of years and he has always been more than helpful in assisting us with our questions and queries. David provides excellent mortgage advise and takes care to select the right bank. I would highly recommend him for mortgage brokering services
I would highly recommend David for his mortgage brokering serviceS. Informed and professional service, kept me updated through regular comms, worked hard to get me the best deal out there. He also persevered through a particularly long and arduous application process and put in the effort to get the deal across the line, even though it was a relatively small amount. Thanks David for getting it across the line, couldnt have done it without you
I used David's services whilst selling and buying a property - he was thoroughly professional and responsive, ultimately making a slightly tricky situation very manageable and relatively stress free
AMAZING We are so glad that we found David from Mortgage Choice.
David went above and beyond to find the perfect product for us, took the time to answer our questions and there were many and guided us every step of the way. Professional, exceptional quality and very responsive.
As first time home buyers, we were both so nervous about the process involved, and we can honestly say that David made it c... read more
David was a huge help as I purchased my first home, communicative and supportive every step of the way
David is a highly professional mortgage broker who went above and beyond to help secure my financing in a short timeframe. He was always available to answer questions at any stage of the process and had my best interests at hand to achieve the best outcome.
David clearly knows his craft and I would highly recommend him.
David is very professional in his approach. He provides a great level of detail when explaining the different services and products available, so that you are fully informed when making the right decision for your particular circumstances.
He has gone above and beyond to make things happen and I highly recommend him.
My partner and I just bought our first house and David was amazing every step of the way Quick responses and eager to help, couldn't recommend a better home loan expert
Our mortgage broker was extremely helpful, kind and gave us all the right information.
Tara and I cannot thank you enough for the attentive service we received from you when buying our first property. As first home buyers, we found the process of purchasing a property to be confusing and stressful and it didn?t take us long to realise what an important source of knowledge and support we had in you.
We found ourselves constantly coming to you with questions and for advice which you happily provided, frequently at hours which suited us more than it suited you. We feel you truly went above and beyond to ensure we were successful in purchasing a property and that the process was as easy as it could be for us.
We will always be grateful for the help you gave us during this important time of our lives and will recommend you to others at any opportunity we get.
Fingers crossed you are still in the business when we buy our next property!
We were very happy with the service you provided and the fact that you followed up with us and reassured us every so often when things were at a standstill or going horribly wrong! We were also so grateful to you for doing a bit more research for us on buying property in WA and advising us on the best way to approach things.
David, I thought you were thoroughly professional and did everything within your power to expedite the process and get the loan that we needed, despite enduring difficult personal circumstances at the time. I would recommend you wholeheartedly to any potential client.
Thanks and best regards,
Dave has truly gone above and beyond - to provide a level of customer service that has certainly exceeded our expectations; undoubtedly, making the daunting process of home loans a lot less complicated and stressful ? especially for first time buyers.
My partner and I both work full time. We did not have the time to search for the home loan that most suited our needs. David at Mortgage Choice found us a great loan and made the process so easy with no stress. He was always available if we ever had a question. I would surely recommend David to anyone who is looking for a great and easy home loan.
David provided an outstanding service throughout the whole application process. David was very responsive to our needs. He answered our telephone calls and emails promptly, followed up interest rate cuts with lenders and arranged property valuation reports for us. David even brought documents to our home for signing to save us time. We are confident that through David we have achieved the best home loan for our family's needs. We have no hesitation in recommending his services to anyone.
I can' t see how I could have organised this mortgage myself, given the difficulties with communication with the sellers and the solicitor, so we really thank you for all the chasing up you did for us.
I wish to thank David for his dedication in assisting me secure my first housing loan as a newly single woman. His ability to provide information in a clear, concise manner made the whole experience from start to finish pain free. I was informed every step of the way through the short process of loan approval and am grateful for his outstanding service. I have no hesitation in recommending David to any potential client.

We are very happy for the service you provided.
Answering our calls and explaining the mortgage structure even on weekends was a great help
Very happy, informative, responsive and very very helpful
David, you have exceeded all my expectations and I promise that you will be the first and only person I call for l all future business...

Amazing service - David broke all loan jargon down into simple to understand language, he alleviated my anxiety and was in constant contact with me throughout the entire process. Before getting in touch with David I had been let down by one of the big 4 lenders and one of the major Australian home loan providers.. A blessing in disguise... Happy to recommend David to anyone for an incredible service and result. If anyone wishes to contact me for further conformation on his outstanding service please pass on my mobile.
As an owner builder, I was looking to access the equity in my home to complete some structural renovations. What I didn't realise is that most Banks do not like lending to owner builders. Not only was David able to find us a lender that would help us achieve our objectives - we secured a better interest rate along the way. Very much a win win for us. I would recommend David to anyone seeking finance. He looked after our best interests at all times and helped us achieve our goals.
Thank you for your persistence through and unusually difficult sale David we all appreciate it
Your service was excellent! thank you :)
Property investor guide
Our free, downloadable guide explains the costs and steps associated with the purchase of an investment property, positive/negative gearing as well as pros and cons of houses vs. units.