Home loan and Lending Specialist in Brisbane Bayside and the Redlands
We are your home loan specialists servicing all of Brisbane Bayside and Redlands including Capalaba, Cleveland, Wellington Pt and Surrounds
Call Us
Office - 1300 730 858
Open Hours

Monday - Friday: 9:00am - 5:00pm


After hours by appointment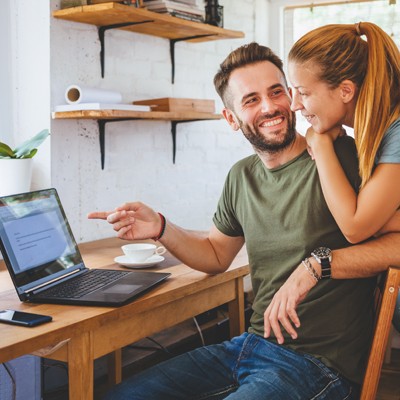 Latest home loan interest rates
Start your home loan journey today
Our passion lies in helping you and we specialise in:
• Home loans for your owner occupied or investment property
• Personal Loans
• Car Loans; and
• Commercial Finance
Our service takes the stress out of the home loan application process. The only time you will have to pick up a pen is to sign your application and mortgage documents! We take care of everything from application to settlement and beyond.
What are your life goals and how can we help you get there?
Our main goal is your financial success. We're not here to help ourselves, we're here to help you get to where you want to be in life.
To help us figure out your main objectives, we'll first outline your short-term, mid-term and long-term goals. This helps to create a plan for your future. It's also important for us to go through any changes (big or small) that may develop. This could be changing jobs or growing your family.
We're here to help you make the right choices for your future. That's why it's important we know you feel confident that your essential decisions are prepared well. Our team of mortgage and home loan professionals will give you expert advice that will help you achieve your goals sooner.
Want to start achieving your property and investment goals?
Since opening we've helped families and individuals from Capalaba, Cleveland and Wellington point and surrounds realise their property dreams. We understand that no two situations are alike. That's why we invest time getting to know you and ensure that we understand your goals. Once we've got a grasp of your situation, we compare hundreds of home loan products and work with you to find the one that will best suit your needs.
It's important for us to know what you want to attain when applying for your home loan. Gaining an understanding of this ensures that we know how to help you achieve your goals faster.
We make the process easy for you
It can be overwhelming when thinking about your mortgage goals. We help take the stress and uncertainty out of the process by making everything easy to understand.
We present everything to you in a way that you'll connect with. It's great for you to be able to see the progress you're making toward your goals clearly. Through understanding your personal intentions and recognising the potential you can achieve, we can help you get there with confidence.
Start achieving your mortgage dreams today
We can meet at a time that suits you, anywhere from Cleveland, Capalaba, Wellington Point, Alexandra Hills, Wynnum, Manly and surrounds.
Drop in to chat with us anytime. You can find us at 102 City Road in Beenleigh (next to ALDI). We understand that life is busy, so we can also meet you in the comfort of your own home or office at a time that suits you. It's important for us to know we're making things easier for you, that's why we endeavour to make the home loan process easy and stress free.
Call us today or book an appointment to find out how we can help you find the right home loan option.
To arrange an appointment with your Home Loan Specialists in Bayside and the Redlands call us on 1300 730 858 or book online today.
The right home loan for your needs
Our mission is to find the right home loan for your individual needs and to always have your best interests at heart. Plain and simple. Which is why we have such a wide range of lenders to choose from. We can search through hundreds of products to find something tailored to your situation. ~
First home buyer's guide
Purchasing your first property can be an overwhelming process and there may be steps you are unsure or unaware aware of. This guide will walk you through all of the steps involved in the buying process.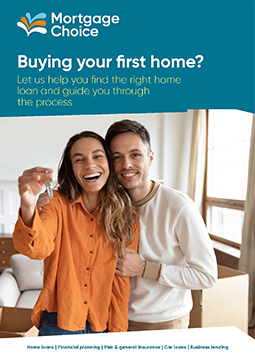 Help me
calculate