Mortgage Broker & home loans Cairns and Atherton
Mortgage Choice Cairns and Atherton Tablelands is your Home Loan Mortgage Broker focused on home and investment loans for your new home or helping you get a better deal on your existing loan
Manunda
5.0 (14+ total reviews)
Aggregated from:






Call Us
Office - 0499 990 392
Open Hours

Monday - Friday: 9:00am - 5:00pm


After hours by appointment
Address
Suite 1, 7 Anderson Street,
MANUNDA,

QLD

4870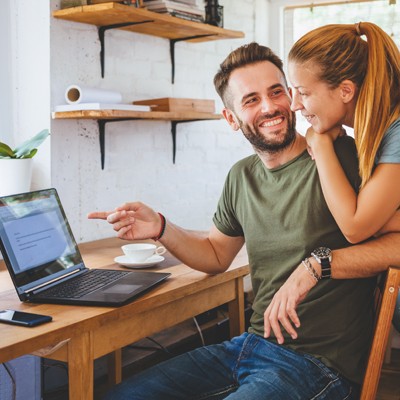 Latest home loan interest rates
Start your home loan journey today
We're here to help you achieve your property goals
Whether you're a first home buyer, property investor, or upgrader Mortgage Choice in Cairns and Atherton Tablelands is your local professional mortgage broker.
Servicing the Cairns Region from Mossman/Port Douglas to Innisfail Mortgage Choice Cairns City will find the home loan that's right for you.
Why Choose Mortgage Choice Cairns and Atherton Tablelands?
Mortgage Choice Cairns and Atherton Tablelands offer professional mortgage brokerage services for a wide range of requirements including:
first home buyer finance;
new home finance;
property investment loans;
home loan refinancing;
fixed, variable and interest only home loan packages;
debt consolidation;
commercial finance;
personal and car loans;
insurance.
By allowing Mortgage Choice in Cairns and Atherton to shop around for your ideal home loan, complete the paperwork and deal with the all the hassle for you, we can save yourself time, stress and money.
Professional & Efficient Service
As a client of Mortgage Choice in Cairns and Atherton Tablelands, you'll receive professional service with a friendly and approachable team of support staff who will be there for you whenever you need us - day or night. As your specialist home loan broker we service the whole of the Cairns and Tablelands Region
We are also able to offer after hours appointments for your convenience.
The right home loan for your needs
Our mission is to find the right home loan for your individual needs and to always have your best interests at heart. Plain and simple. Which is why we have such a wide range of lenders to choose from. We can search through hundreds of products to find something tailored to your situation. ~
Client reviews
Very happy with the advice and service recieved
Mortgage choice is simply the best choice. Lindon and the team were faultless and always ready to help.
I recently purchased a property with the assistance of Mortgage Choice and couldn't be happier with the process or the outcome. Lindon and his team made the process of researching and choosing the best finance for me easy and understandable while I juggled work and family commitments. Highly recommend.
Excellent service.
Lindon and Team explained things so well to me and dealt with things promptly. Pretty much sorted everything for me.
I highly recommend Lindon for ALL of your mortgage needs. He has helped us to secure our second home when other mortgage brokers failed to do so We followed his advice to the letter and here we are with our new home Lindons in-depth knowledge and experience within the industry is what got us over the line. He has 5 decades of industry knowledge and experience, his on the job experience cannot be compa... read more
Would definitely recommend Lindon and the team at Mortgage Choice Cairns to look after your home loan or refinancing needs. Very knowledgeable and helpful throughout the entire experience.
Highly recommend the Mortgage Choice team at Manunda. They have just finalised a loan for me at a very good rate. I have used them over a period of years and they are always ready to help. They are efficient and always contactable. They make the process that much easier. Thanks to Lindon and Geoff
When we were searching for a broker for our first home, we went with Lindon Reed, based on a solid recommendation from a friend. Their situation involved Lindon securing them a mortgage with a particularly challenging loan situation.
In our experience, Lindon was incredibly responsive, efficient and helpful. Lindon, Deidre and Lisa all provided prompt replies to our many queries and communicated each... read more
After 4 painful attempts to build our first ever home between 2018 and 2020, my wife and I almost gave up. To add to the grief, 5 different brokers in Brisbane and Cairns gave us the muck around. We felt locked-out from the new home ownership dream. Our last attempt was between June-September 2020. In mid January 2021, through random google search looking for a new broker, we came across Mortgage Choi... read more
Fantastic service. Thank you Lindon and Diedre. Very helpful, proffesional and efficient. I would recommend Mortgage choice in Anderson St Cairns to anyone looking for a mortgage. Thank you very much guys
First home buyer's guide
Purchasing your first property can be an overwhelming process and there may be steps you are unsure or unaware aware of. This guide will walk you through all of the steps involved in the buying process.