Your Local Mortgage Broker for Richmond, Hawthorn and Kew
Looking for a home loan? Let us compare from our panel of over 20 lenders for you whether it's your first home, your second, refinancing for a renovation, or an investment.
Call Us
Mobile - 0413 187 837
Office - 0413 187 837
Open Hours

Monday - Friday: 9:00am - 5:00pm


After hours by appointment
Working with you
As we continue to work towards a new sort of normal, it is business as usual, and I'm here to answer all your home loan questions.

There are a variety of ways I can support your home loan needs whether it be meeting face to face, via Skype, Google Hangouts or perhaps via mobile. We will work together to make it work.
It is, as always, important to speak to an expert to make the right financial decisions. The important thing is, I am here to help. Give me a call today on 0413 187 837, and we can help you achieve your property goals.
What's different about us?
As a boutique Mortgage Choice franchise our focus is on you being happy in the knowledge that we not only help match you to the most suitable product on the market, but also give you the best possible experience in achieving your goals.
We will keep you up to date, whether it be better products coming onto the market during your search for a property, weekly loan status updates or next steps required. 
Our boutique size is our strength, we will be by your side from start to finish. Our focus is on:
Comparing the most suitable and competitive products on the market for your specific circumstances and requirements
Providing ongoing communication on where your loan application is at throughout the process, ensuring you are kept up to date from initial discussion through to the point you are relaxing in your new home
Being by your side, helping you step by step throughout the loan and home buying process
And...NO CHARGE!  There is no charge to you for our home loan service because the lender pays us after your loan settles.
How can we help you achieve your goals?
First Home Buyer Loans (learn about stamp duty savings and the first home owners grant (FHOG)
We do the research
Whether you prefer a "big 4" bank like CBA, ANZ, NAB or Westpac, or you prefer your existing bank like ING or Bank of Melbourne, or want to try a less traditional lender like HSBC or GSB (formerly CUA), we will compare all of the products from our panel of over 20 banks and lenders to help you get the most suitable loan for your situation.  


Free Property Profile Reports
We have access to detailed property profile reports on almost any residential property in Australia.  We offer these reports FREE to our clients, saving you the normal cost of $40 per report.
They include key data for the property such as property sales history, listings history, rental history and development permit activity where available.
Let us know what property you would like more information on and we will happily produce a property report to give you the best and most current information available.
What Does a Mortgage Broker do - what to expect when you engage with us
We do the research to help you find the most ideal loan to suit your circumstances, and answer any questions to ensure you get a great home loan that you are happy with.
It can be done in 4 steps:
Step One: Let's Chat
We can do pre work from a quick phone call or meeting so we can understand your goals, circumstances and preferences.
We can catch up face to face in Richmond, or any convenient location for you in Melbourne.
Simply click on the "contact us" button up the top of this page or give us a call on 0413 187 837 to arrange a meeting. Obligation free.
Step Two: We'll Get to Work
From our discussion we will look for the most suitable loan or plan for your situation, goals and preferences.
We will look at the best interest rates but also look at the complete picture accounting for fees, considering fixed or variable rates, ensuring no stone is left unturned in saving you money.
Step Three: Sharing Knowledge
We will submit to you the best options explaining the key benefits of each so you can make the most informed decision.
Lastly: Game Time!
The ball is in our court, we will let you know what information we need to submit the loan on your behalf, follow up with the lender, conveyancer and any party involved to make sure everything is on track, keeping you informed until your loan settles.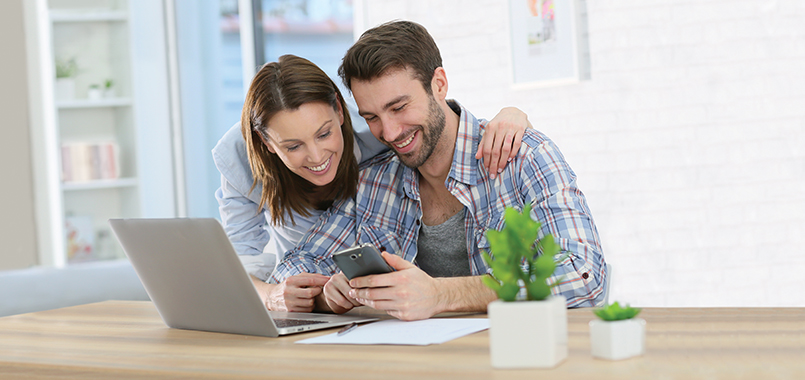 The right home loan for your needs
Our mission is to find the right home loan for your individual needs and to always have your best interests at heart. Plain and simple. Which is why we have such a wide range of lenders to choose from. We can search through hundreds of products to find something tailored to your situation. ~
Gorana is fantastic. She is very personable and goes above and beyond to assist.
We were extremely pleased with our experience with Gorana. She was friendly, responsive and made the process as easy as possible. She came recommended and we have already recommended her to a family member who is now working with her.
When applying for our mortgage, we had a few hurdles & time restrictions. (selling and buying simultaneously) Gorana dealt with the challenges with professionalism, her knowledge & efficiency was most helpful in expediting the process.
Gorana would not only be our First Choice ....she would be our only choice.
Gorana was so helpful and knowledgeable. We couldn't recommend her highly enough!
Gorana was extremely professional and very quick to respond to our queries. We will definitely use her services again in the future.
Gorana recently helped my partner and I purchase our first home, her patience and knowledge was amazing and she explained everything in a way I could understand.
Her attention to detail and thoroughness left me feeling confident that everything was being taken care of during what can be a very stressful process but she kept us up to date every step of the way. I couldn't recommend Gorana enough!
As a first home buyer I was hesitant about getting into the property market. I had been with the same bank for 15 years, but three years ago, when I started to enquire about a home loan, they told me to come back when I had a bigger deposit. They never got in touch to see how I was progressing and I felt the bank just wanted interested in me as a customer.

The upshot was that I began to feel I wasn't good enough to take out a home loan.

I met Gorana at a home expo. We clicked instantly – I felt really comfortable with Gorana and she has been amazing throughout the whole process of buying my first home.

I literally did not do anything – Gorana did all the hard work for me. I have to admit I'm more of a spender than a saver, so first up, Gorana explained how I could manage my money better.

From there, Gorana did everything on my behalf - even organising pre-approval of my home loan. It's with a bank I hadn't considered, but I am very happy with loan and the rate I'm paying.

Gorana came along to the auction of an apartment I was interested in, giving me valuable moral support. She explained the highest price I could go to based on my finances, and it turned out I was the highest bidder at exactly that price!

I moved into my apartment in May and I'm very happy with it. It's in a great spot in Melbourne's St Kilda with a unique design and a lovely courtyard. It's a winner all round, and I'm thinking about holding onto it as an investment if I upgrade to another home later on.

The amazing thing is that the day I transferred a lump sum of cash out of my account to pay for the apartment my old bank finally sat up and got in contact with me. I felt like asking "Where have been all this time?" – I hadn't even been worth a phone previously.

I'd definitely recommend Gorana. If I had known it would be this easy to arrange a home loan and buy a place of my own I would have done it years ago!
Gorana was great, taking the time to understand what I wanted to do, giving me a good understanding of the best options available on the market and squeezed my application in at the last minute to take advantage of a discounted offer before it finished.

Gorana then managed the application process for me, and was able to change it all at the last minute when I changed my mind.

Incredibly helpful end to end.