Finance Broker offering home loans, car loans, asset finance & business loans in Mount Waverley, Glen Waverley, Burwood, Mulgrave & Australia wide
No matter what your goals are, somewhere along the way you're likely to require a loan - for your first home, next home, renovation or business. Our team provide transparent, expert advice for your next purchase. We do the work to find you the right home loan - not just any home loan - from over 35 lenders.
5.0 (7+ total reviews)
Aggregated from:







Call Us

Mortgage Choice Narre Warren South

Office - 0484 930 083
Open Hours

Mortgage Choice Narre Warren South

10am - 6pm Monday to Friday
10am - 2pm Weekends

Free Appointment
Mobile Broker
Our mobile team can come to you at a time & place that suits you! Book a time with us today.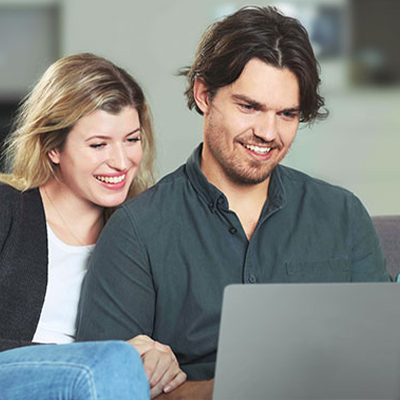 Latest home loan interest rates
We're dedicated to your goals
As experts in lending, we are dedicated to finding the solutions you need to achieve your goals. We personalise our advice to your own unique circumstances and goals: your first home, renovation, investment or business, to ensure you get the right loan for you.
Why Mortgage Choice?
We're the experts, so you don't have to be. Everyone has their own areas of expertise - and this is ours! We have years of finance and banking experience and are dedicated to your goals.
We look for the right loan - not just any loan - from over 35 lender. Being Mortgage Brokers gives us the flexibility to choose from thousands of loans, and find the best possible match between our clients and our lender partners.
We do all the work for your loan, from putting together a shortlist of great loans to submitting the application and chasing the lender.
We act as an intermediary between you and the lender. We negotiate on your behalf, submit the application and answer any questions they have. Our banking experience gives us an edge - we know what they're looking for.
Our home loan service is no cost
We're able to offer our home loan advice and support at no cost to you, because your lender pays us a commission when your home loan settles. It means that the bank (not you) pays for our service. No hidden agendas. 
Not sure where to start?
That's okay, we do! Get in touch with Gourav and the team and we'll put together a plan to get you to your goals, whether it's your first home, custom build or new business. We can chat by phone, video or meet you in person in Mount Waverley, Glen Waverley, Burwood or anywhere across Melbourne.
Call the Mortgage Broker team 0484 930 083 or book an appointment below.
How we can help:
Construction loans
Equipment finance
Car loans
Debt consolidation
Personal loans
and more
With us, you're never a loan
The benefits of refinancing
The right home loan for your needs
Our mission is to find the right home loan for your individual needs and to always have your best interests at heart. Plain and simple. Which is why we have such a wide range of lenders to choose from. We can search through hundreds of products to find something tailored to your situation. ~
Client reviews
Excellent. Friendly professional and expert.
I had a fantastic experience working with Gourav Mortgage Choice. Gourav is highly knowledgeable, patient, and always available to answer my questions. He guided me through the entire process, making it stress-free. His ability to find me a competitive mortgage rate and saved my money. I would highly recommend Mortgage Choice to anyone in need of a mortgage broker.
I am very grateful for Gouravs expert advise on our home loan matters. He was clear, to the point, and very easy to work with. He guided us really well and cleared all our doubts. Highly recommend him
I had a pleasant experience working with Gourav and would highly recommend his services. I have been in touch with him for over 8 months, and he has been patient with me throughout the process. He was always available for any queries and took my requirements into consideration. I appreciate that he wasn't pushy at any point and helped me achieve my financial goals.
I had the pleasure of working with Gourav Mahajan for my mortgage needs, and I couldn't be happier with the service I received. Gourav was not only highly knowledgeable about the mortgage industry but also incredibly attentive to my specific financial situation and goals.
Throughout the process, Gourav's communication was top-notch. He promptly answered all my questions, explained complex terms in a... read more
It was a great experience working with Gourav. I had a lot of questions on the process as it was my first time and every question was answered in great, easy to understand detail. I would highly recommend his services
I recently had the pleasure of working with Gourav, and it was an amazing experience He made the mortgage process easy to understand and stress-free, guiding both my husband and me through each step with patience and expertise. He found the perfect mortgage for us, securing an excellent rate and terms. The level of professionalism and personalized attention was outstanding. We felt like Gourav genui... read more
First home buyer's guide
Purchasing your first property can be an overwhelming process and there may be steps you are unsure or unaware aware of. This guide will walk you through all of the steps involved in the buying process.