Your local Mortgage Broker and Home Loan expert in The Sutherland Shire
Jason McGregor can work with you to find the best home loan for your needs. Call or email Jason to make an appointment to discuss your home loan needs.
Call Us
Office - 0404 048 840
Open Hours

Monday - Friday: 9:00am - 5:00pm


After hours by appointment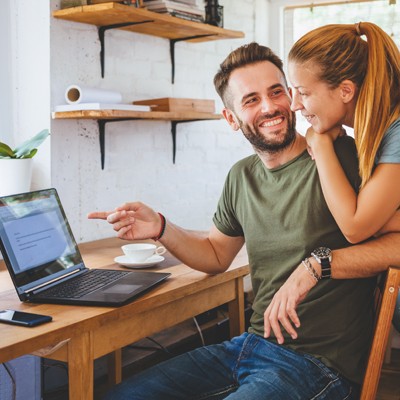 Latest home loan interest rates
Buying a property? Jason McGregor is passionate about helping people through the process of securing their own home.
As your local Mortgage Choice broker in The Sutherland Shire, Jason McGregor will take the time and hassle out of shopping around for the right home loan and guide you through the home buying process with expert advice.
With access to hundreds of loans from a wide choice of lenders, including Australia's big banks and a selection of specialist lenders, we're confident we can help you secure the right loan for your situation.
Home Loan Health Check
If you have a home loan, one of the easiest ways to save more is to take advantage of some of the discounted rates available this year! Let our home loan experts conduct a free Home Loan Health Check on your current home loan to see if we can find you a better deal.
No matter how your life has changed, it's essential that your loan continues to meet your needs. Even if you've had your home loan for only a couple of years, it's possible you could take advantage of different loan features or even secure a lower rate.
We'll compare your home loan with hundreds of competitive loans to see if we can find you a better deal. If you have any questions, feel free to call Jason on 0404 048 840.
Start your home loan journey today
Proud supporters of our local community

We love supporting our local community in any way we can. From joining the local sporting clubs to helping homeowners secure their own property, we are here to be by your side every step of the way!
Jason McGregor from Mortgage Choice servicing The Sutherland Shire can help you with: 
Investment Property Loans
As your mortgage broker, Jason will help you work out your borrowing capacity, organise pre-approval and of course take you through the entire home loan process. We love speaking with our clients, so please give us a call to discuss your situation and any queries you may have. We look forward to helping you.
To discuss your home loan requirements, contact Jason McGregor on 040404 8840 
Client reviews
Jason delivers an amazing service. He is always available to help, provides regular updates and was able to negotiate a great loan with a very competitive rate. As a previous home owner but buying for the first time as a single mum, Jason helped to take the stress out of the process with his professionalism and genuine care. I would not hesitate recommending Jason to anyone who needs to review their mortgage or purchase a property. He is absolutely 5-stars.
Jason has been invaluable to me throughout my loan process especially as a first home buyer. He was able to answer all my questions, explain everything succinctly and presented lots of different options and advice to get me the best outcome for me. He is an excellent communicator, personable, professional and made me feel comfortable throughout such a daunting experience. I cannot thank him enough.
We used Jason McGregor to find a better deal on our home loan. Our situation was very complicated, and at times we thought staying with our original lender was the only option. However Jason never gave up and continued to push hard to get that great rate for us. Were now saving us over 700.00 per month in interest. Thank You Jason
Jason was fabulous to deal with. He was very prompt at replying to my emails and always explained everything so that I could understand. He recommended the most suitable product for our refinance and has saved us a lot of money each month Couldnt recommend highly enough. He definitely went above and beyond.
Jason went above and beyond helping us refinance which saved us a load of money in repayments. He also set us up nicely for investment opportunities in the future.
His knowledge and willingness to help was second to none. He was able to explain things in a way, a non experienced person in the borrowing world could understand and always prompt in replying.
Couldnt recommend enough.
Jason Was fantastic at his job and made the whole refinance process easy . He was able to provide options and suggestions for the best products to suit our needs, being self employed and with a few boxes out side of the norm, he was strictly professional and went out of his way to make sure we had the right product to suit our needs.
I can highly recommend Jason McGregor as your next Mortgage Broker. Jason explained the ins and outs of several lenders that suited our situation, we have now refinanced and saving thousands, Thank you Jason.
Jason McGregor made getting our mortgage so easy and stress free. He explained the whole process thoroughly and made sure we understood before going ahead with anything. He kept us up to date throughout the whole process and was able to get us a much lower interest rate than our own bank offered us. Thank you Jason
Jason McGregor from Mortgage Choice Kirrawee was outstanding to deal with and provided expert advice and guidance on my loan application.
He was very patient, responsive and educated me throughout the entire process. Nothing was too much trouble for him and I would highly recommend his services to anyone with mortgage financing needs
For someone just starting up in the mortgage broker profession Jason's ability and approach to us, his Clients, was that of a seasoned professional. The service was on point and efficient, in only a matter of weeks Jason had secured us very favourable home loan rates with a new lender and as a result we are in a much better position financially, so, thank you Jason I would highly recommended Mortgage Choice Jason McGregor.
Property investor guide
Our free, downloadable guide explains the costs and steps associated with the purchase of an investment property, positive/negative gearing as well as pros and cons of houses vs. units.