Jodie Cullen Mortgage Choice Penshurst/Hurstville
Expert advice on getting the best home loan solution for first home buyers, investors and refinancing.
Call Us
Mobile - 0425 278 348
Office - 02 9586 3100
Fax - 02 9586 3099
Open Hours

9:00 am to 5:00 pm - After hours by appointment only
Address
29/556 Forest Road
PENSHURST,

NSW

2222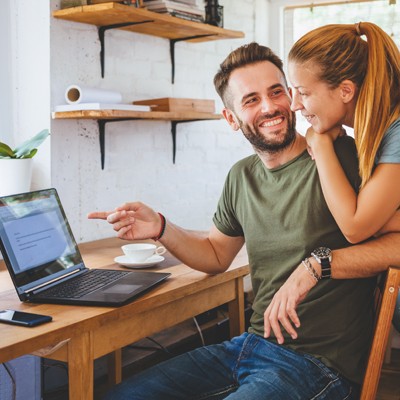 Latest home loan interest rates
Start your home loan journey today
The right home loan is one of the most important financial decisions you can make
We have over 26 lenders on our panel. You can't assume that your current lender will always ensure you have the best deal. That is our role and we are passionate about ensuring you have the best loan and lender to suit your situation.
But finding the right solution is difficult
That is where we step in. We navigate hundreds of loan options to find the one that best suits you.
We then walk with you step by step through the loan application process, making the difficult easy.
Our service is at no cost to you
People are busy and are time poor. We can save you hours comparing loans and lenders so you can focus on what is important to you - family, friends your interests and hobbies.
Here's the best part - there is no charge for our service. We're paid by lenders after your home loan settles.
About me
I have worked at Mortgage Choice for 18 years. I have always been passionate about helping people achieve their goal of home ownership.
I am married with 3 adult children and I am very proud to have used my experience and expertise to assist them to secure properties at an early age. This has provided them with a sound financial future.
This is the difference good advice can make and this is what drives me to help my customers each and every day.
The right home loan for your needs
Our mission is to find the right home loan for your individual needs and to always have your best interests at heart. Plain and simple. Which is why we have such a wide range of lenders to choose from. We can search through hundreds of products to find something tailored to your situation. ~
Thanks Jodie for making the whole refinance process so easy for us. Your updates kept us informed and we're really happy with the money you've been able to save us. We will be recommending you to our family and friends




I would like to thank Jodie and the team at Mortgage Choice Hurstville for your assistance. The care you took to explain everything really made the difference.




Hey Jodie,

Great, hopefully we can get in not long after as we need to be out of our house by the 25th of September as the owners are wanting to move back in.

You really don't need to send anything, it is honestly the least I could do. It is rare that you find someone good at their job this day and age let alone someone like you who truly goes above and beyond.

Anyone I come across who is looking for a loan I will refer them to you.

Also on another note do you know a good financial planner?

Thank you and I hope you have a great weekend.

Kind Regards,



Hi Jodie

We just wanted to send a massive thank you to you and your team for the lovely house warming gift. We appreciate all you have done for us over the past few months and whilst not moving in straight away, we are so excited to have a place to call our own!

We would also like to say a special thanks to Zoe, and in particular, Kadija who have been so delightful to talk to throughout this experience.

Jodie, thank you once again to you and your team. We truly appreciate it

Take care and all the best,

I have dealt with Jodie Cullen and the rest of the staff at Hurstville office 3 times now and have always found them to be the best. Jodie has always given us proffessional advice and excellent options for the financial services that we needed,Could not be happier. I always recommend Jodie and the rest of the team to everyone I know. Thank You



First home buyer's guide
Purchasing your first property can be an overwhelming process and there may be steps you are unsure or unaware aware of. This guide will walk you through all of the steps involved in the buying process.