Kaid Beattie Mortgage Broker in Malvern East servicing Glen Iris, Carnegie & surrounds
Kaid is dedicated to helping his clients through every step of the home loan journey to ensure that they have the smoothest experience possible. His priorities are that every client is happy with the entire process and that they end up with the most suitable product for their needs.
Darling
5.0 (40+ total reviews)
Aggregated from:







Call Us

Mortgage Choice Darling

Office - 0407 819 603
Open Hours

Mortgage Choice Darling

Monday - Friday: 9:00am - 5:00pm


After hours by appointment

Free Appointment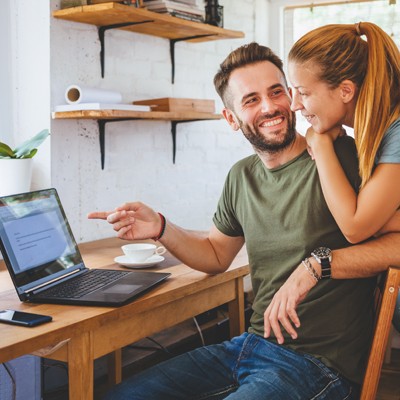 Latest home loan interest rates
Start your home loan journey today
Services
Clear lending advice and guidance delivered with integrity and a focus on each client's best interests. Kaid takes a 'big picture' approach when identifying loan solutions, with the aim of minimising costs over the long term.
Home loans

Investment loans

Refinance loans

Construction loans

Renovation finance

Equity release

Deposit Bonds

Bridging loans

Car and asset finance

Business equipment finance
Other areas I service
Tailored assistance for all types of borrowers — whether you're refinancing an existing property, purchasing a new property or buying your first home. Kaid's accounting expertise is also very beneficial for property investor clients.
Based in Malvern East, Kaid offers a mobile service throughout the Melbourne metropolitan area and surrounds.
Check out our free calculators!
Wanting to find out your borrowing capacity based on your salary and financial commitments? At Mortgage Choice servicing Malvern East and surrounds we understand that finding out how much you can borrow for a property can be tricky, which is why we have some awesome calculators to make it easy!
Check out our free home loan calculators here or get in touch with Kaid to discuss your unique circumstances.
Ready to kickstart your journey to home ownership?
We'll assist you along the way and do all the legwork for you! Call Kaid today on 0407 819 603
The right home loan for your needs
Our mission is to find the right home loan for your individual needs and to always have your best interests at heart. Plain and simple. Which is why we have such a wide range of lenders to choose from. We can search through hundreds of products to find something tailored to your situation. ~
Client reviews
Kaid was fantastic and helpful going through the process of my first home loan with him from pre-approval to final settlement, clear and concise with explaining all the detail and always happy to chat if I had any further queries I am now a happy home owner with Kaid to thank for making what can be a stressful process as stress-free as possible
I can't recommend Kaid highly enough. He responded quickly to my first enquiry, and showed himself to be personable and candid from the get go. He was patient with all of my questions and made sure to keep me regularly updated on the process of my application. I'd definitely engage him again.
Kaid helped us go through our first home loan process and he made things extremely easy and smooth providing very clear information, clarity on the home loan process, options and what to expect. Kaid is very professional and proficient on these proceses. For us as first time home buyers it was a really smooth and straight forward journey. We highly recommend Kaids broker services.
Kaid has been my broker for 3 years now. As a first home buyer I had no idea about what my borrowing power was or how it even worked. Kaid spent the time explaining everything to me in words I would understand. Today after many years of saving Im the proud owner of a beautiful home thanks to Kaid. He was able to find a loan just right for me and give me the borrowing power I needed. As a small busines... read more
Just got to start by saying Kaid is an absolute Legend. As a first home buyer, he made the daunting task of buying a home so easy and stress free. Quick to respond to any queires or issues that arised. Thank you
Fantastic service. I had previously been advised from another broker that I could not qualify for a bank loan due to the nature of my work - consultant/contractor. Kaid was very thorough in investigating different financial institutions to find a bank that would accomodate my working arrangements and consider me for a loan. Brilliant results. I would not have been able to achieve my goals without his assistance.... read more
Kaid was fantastic. I had previously been told that I could not get a home loan due to the nature of my employment. Kaid was thorough in investigating various financial institutions that were prepared to provide be with a loan. I would not have been able to achieve my goals without his assistance.
Kaid also was fantastic through the entire process, following up every detail with my convenyancer, bank... read more
I would highly recommend Kaid to anyone looking for a mortgage broker - he is fantastic. Kaid made the process of obtaining a mortgage completely seamless and got me formally approved at lightning speed. His communication is immaculate - I am a first home buyer and Kaid explained everything in a way that was really easy to understand which I appreciated so much. He supported me every step of the way a... read more
Kaid was recommended to me when I was looking to buy my first home. The whole process seemed very confusing and I had no clue what I was doing. Kaid took the time to explain everything thoroughly and was always available to answer any questions I had. Can't thank Kaid enough for taking away a lot of my stress and providing me with options that suited my circumstances. Now I can say I'm a home owner Thanks again Kaid
Kaid is an absolute superstar! He made our first home buying experience smooth and totally seamless. We even changed lender from who we had pre-approval with after we made an offer on our home to speed the process up. Kaid was fantastic at easing our worries and explaining things very clearly. He made sure we understood the product we chose in detail, and that we were comfortable the whole way through. His commun... read more