Martin Roach Mortgage Broker in Norwood, Stepney, Firle, Kensington & surrounds
With over 20 years' experience working in residential and commercial finance, Martin has a first-hand understanding of how to arrange finance for his clients' personal, business and investment needs.

"The service we provide is tailored to the unique needs of each of our clients. I focus on building strong, ongoing relationships with clients with a view to becoming their trusted mortgage broker over the long term," Martin says.

Based in Norwood, Adelaide.
Norwood
4.9 (221+ total reviews)
Aggregated from:







Call Us

Mortgage Choice Norwood

Mobile - 0408 584 181
Office - 08 8363 3959
Open Hours

Mortgage Choice Norwood

Monday - Friday: 9:00am - 5:00pm


After hours by appointment

Free Appointment
Address
39 Beulah Road
NORWOOD,

SA

5067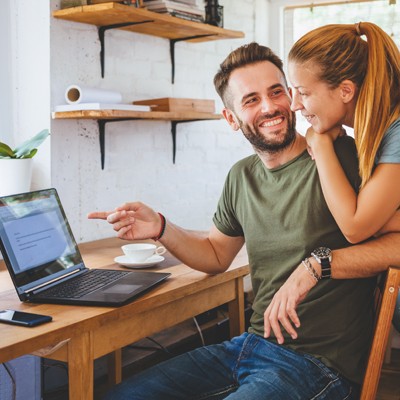 Latest home loan interest rates
Start your home loan journey today
Services
Whether you're buying your first home or expanding your investment portfolio, Martin is an award-winning mortgage broker with the financial know how to help you achieve your objectives. 
Home loans

Investment loans

Refinance loans

Construction loans

Renovation finance

Equity release

Deposit Bonds

Bridging loans

Personal Loans

Car and asset finance

Business equipment finance

Commercial property finance

Business loans

Insurance (third party referrals)
Other areas I service
Martin aims to simplify each stage of the borrowing process for you – from identifying an appropriate finance solution; to keeping you informed through to settlement; and providing post-settlement support. 
Martin's office is conveniently located in Norwood. He is also happy to meet with you at a time and place that's convenient for you.
What is your borrowing power?
When you're ready to purchase your property, it's important to have a good understanding of how much you can borrow. We know that finding out how much you can borrow for a property can be a bit confusing, which is why we have some great resources at your disposal.
Feel free to check out our easy to use home loan calculators here or get in touch with us to discuss your unique situation.
Ready to start your home loan journey with our help?
Find out for yourself why my customers are so happy. I'll make your next purchase an easy one.
Call us on 0408 584 181 today.
The right home loan for your needs
Our mission is to find the right home loan for your individual needs and to always have your best interests at heart. Plain and simple. Which is why we have such a wide range of lenders to choose from. We can search through hundreds of products to find something tailored to your situation. ~
Client reviews
Martin and his team have been helping and managing our property finances for years with incredible service. It's easy to set up meetings to discuss our goals and Martin breaks down all the options to present. The team are proactive with assisting us every step of the way. I've consistently recommended Martin to family and friends and will continue to do so in the future.
Martin Renae are brilliant mortgage brokers that have found my family the best deals for loans time and time again. They were more than happy to walk us through the process of purchasing our first home years ago and now continue to assist us with getting the best rates appropriate for us.
Martin and his team were very responsive and helpful throughout the lending process. As a first homebuyer he was able to assist with any questions I had as well as helping to choose a loan which met our needs. I would definitely use his services again, highly recommended.
Martin, Renae, thank you so much for making this process easy and clear to work through. You have taken the pain out of applying for a home loan. Much appreciated. o
Martin and his team have been amazing and easy to work with.
They are very knowledgeable in what they do. Theyve been able to help us with refinancing and completing the purchase of our new house.
Very reliable and you get fast responses. They will do whatever they can to get the best outcomes for their clients.
I highly recommend getting in touch with Martin and his team.
Martin and his team continue to provide my family with oustanding ongoing service. His wonderful service has allowed us to buy our first home, and continue our renovations to achieve our dream home. We can't thank Martin, Renae and Kirsty enough for their amazing service and care
Working with Martin Roach as our broker was a fantastic experience He really had our backs, helping us secure our lender and working seamlessly with our real estate agent. What's more, Martin was incredibly accommodating with our last-minute calls and was always available, even outside of regular hours. He felt like a true partner throughout the process, and we're excited about future collaborations with him. Highly recommend Martin for all your broker needs
Martin and Renea have helped us now process two home loans through difficult circumstances, Martin kept us informed throughout the whole process and updated us weekly.
I would highly recommend mortgage choice Norwood as i have known Martin for some time now and know that they get the job done and can also advise on recommendations for the best outcome required. Thanks Martin and Renea for sticking by us, and getting the job done.
I wanted to extend my heartfelt gratitude to Martin Roach for their invaluable assistance in helping me purchase my first home. Renaes and Martins expertise, patience, and guidance throughout the entire process made what could have been a daunting experience remarkably smooth. They took the time to understand my needs, their communication skills are top-notch, ensuring I am well-informed and confident... read more
Martin and his team have been our Mortgage brokers for many years now and they are always fantastic to work with. Martin always has time for us and is very patient with all our questions. He recently helped us refinance our home and gave us great options and prompt and efficient service.
Thanks Martin and the team at Mortgage Choice Norwood
First home buyer's guide
Purchasing your first property can be an overwhelming process and there may be steps you are unsure or unaware aware of. This guide will walk you through all of the steps involved in the buying process.