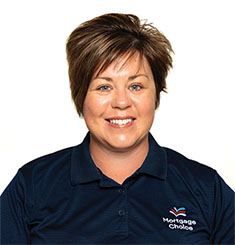 Mel Whelan
As a Mortgage Choice mortgage broker, Mel is able to give her clients a real choice – offering them a range of options to match their lending requirements.
More than anything, Mel most enjoys the relationships she gets to develop with her clients – whether they are seeking a loan for their own home, a property investment or for their small business.
"I love the fact that I am a part of some of the most significant decisions a person will make – buying a home," she says. "I have a can-do attitude and willingness to go the extra mile for every client."
Honesty, professionalism and integrity are other qualities Mel holds in high regard. She enjoys offering clients greater choice in their lending advice, with access to a wide panel of lenders and loan products.
Her lending and mortgage experience began more than 15 years ago and includes senior roles in home loan and small business lending. She has a strong network of quality contacts throughout the NT, including real estate agents, builders and solicitors who can assist her clients.
Mel has a strong community focus and throughout her career she has been actively involved in charitable activity in the workplace, including a fundraiser for the Katherine Hospital.
She can service clients in Katherine, Darwin, and other towns in the NT.