Ralph Drummond Mortgage Broker in Scoresby, Glen Waverley, Wheelers Hill & Mulgrave
As a trusted adviser, Ralph knows that every client is unique and their finance should be tailored to their personal requirements if it is to work successfully. He is committed to maintaining ongoing client relationships, so that as your needs change over time, you can continue to rely on him for advice and adjustments to your finance structure.
Call Us
Office - 03 8761 9113
Fax - 03 9560 9546
Open Hours

Monday - Friday: 9:00am - 5:00pm


After hours by appointment
Mobile Broker
Servicing Scoresby, Glen Waverley, Wheelers Hill, Mulgrave and surrounds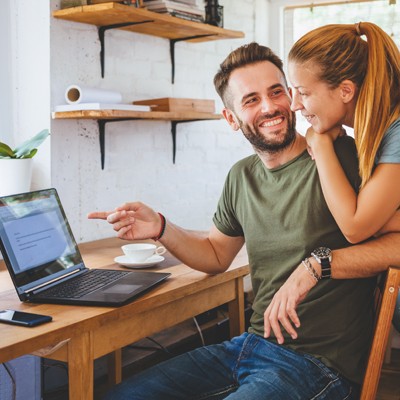 Latest home loan interest rates
Start your home loan journey today
Services
From loan structures, to knowing how much you can borrow and choosing a lender, getting the right advice is critical. With 35 years' experience, Ralph can expertly guide your decision-making and help you secure the finance that's right for you.
Home loans

Investment loans

Refinance loans

Construction loans

Renovation finance

Equity release

Bridging loans

Personal Loans

Car and asset finance

Business equipment finance

Commercial property finance

Business loans

Insurance (third party referrals)
Want to find out your borrowing capacity?

When you're considering purchasing a property, it's important to have a good understanding of how much you can borrow. Your local Mortgage Choice broker Ralph Drummond can help you determine the right course of action, show you how much you could borrow and will take care of all the details and legword so you don't have to worry!
Check out our Home Loan Calculators or get in touch with Ralph to discuss your options
Other areas I service
Whatever your borrowing needs or financial situation, Ralph's lending solutions are tailored for long-term performance. As well as home buyers and investors, he has particular experience assisting small businesses with their lending needs.
Ralph offers a fully mobile service throughout Scoresby, Wheelers Hill, Glen Waverley, Pinewood, Syndal, Brandon Park, Notting Hill, Mulgrave, Waverley Gardens and Melbourne Eastern suburbs.
The right home loan for your needs
Our mission is to find the right home loan for your individual needs and to always have your best interests at heart. Plain and simple. Which is why we have such a wide range of lenders to choose from. We can search through hundreds of products to find something tailored to your situation. ~
Client reviews
Ralph was brilliant throughout the whole buying process. He set us up for success and was instrumental in allowing us to buy our first home. He worked tirelessly to get us the best loan rate and package available. Would highly recommend to any prospective buyers.
Ralph was fantastic. We were always kept informed on our loans progress. The service we received was above and beyond what we expected and we would not have been able to get the outcome or navigate the process without his expert help. I would recommend Ralph to anyone.
Ralph was fantastic, great communication, explained everything well and helped us through the process of buying our first home. Would
Highly recommend!!
Ralph was consistently attentive and available and happy to answer all my questions every step of the process.
I would highly recommend Ralph to friends!
My Adviser, Ralph Drummond, was extremely knowledgeable regarding different options and providers for my situation as a first home buyer. He was very proactive and responsive, and professional at all times as he guided me through my preapproval, purchase and settlement. Thanks Ralph!
I feel very fortunate to have been recommended Ralph when looking to purchase my first home. Thanks to Ralph's knowledge, experience and assistance, I was able to secure my home and felt so supported throughout the entire process. Ralph was amazing at responding quickly to any queries I had, no matter how big or small and went above and beyond throughout the process. I can't recommend him highly enough.
My adviser Ralph Drummond was incredible! Being my first time applying for a home loan, I really had no idea what I was doing, I was walking in the dark. It was great having Ralph in my corner, he took his time with me, explained things clearly and always answered my questions. His communication was great too, always responding to my emails promptly and answering his phone whenever I called. Thanks Ralph! - Mark
Ralph is always helpful, courteous, prompt and a complete pleasure to deal with, thus my continued custom.
I would highly recommend Ralph to anyone. Ralph was very helpful and kept us informed throughout the whole process. The process felt easy and not stressful, thank-you Ralph.
Ralph was fantastic. He was very helpful and communicative throughout the whole process. He was also very patient with us as it took us some time to find the right property. Ralph helps us to complete our application with one bank, and then when we found the right property he advised that we apply with another bank that saved us a great deal of money, We would highly recommend Ralph to others and will happily engage his services again.
First home buyer's guide
Purchasing your first property can be an overwhelming process and there may be steps you are unsure or unaware aware of. This guide will walk you through all of the steps involved in the buying process.