Mortgage Broker Epping, North Epping & Beecroft
Richard Brown is your passionate and dedicated mortgage broker in the Epping, North Epping, and Beecroft regions. Get in touch with him today.
Call Us
Office - 0402 399 022
Open Hours

Monday - Friday: 9:00am - 5:00pm


After hours by appointment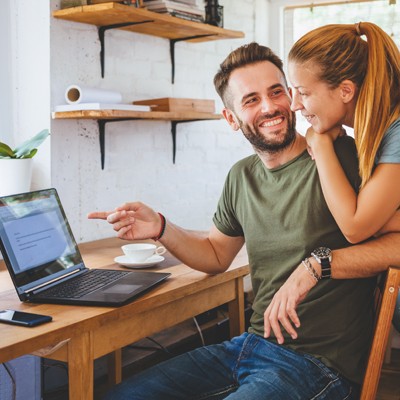 Latest home loan interest rates
Start your home loan journey today
Mortgage broker Epping, North Epping & Beecroft
As an active property investor himself, Richard Brown knows the importance of good financing. When it comes to your home loan, whether you're an investor or not, Richard is dedicated to finding you the right structure and rate for your lifestyle. Nothing makes Richard happier as your mortgage broker than helping secure your financial future, and he will work diligently to ensure that you are happy with your loan for years to come.
A North Epping local, Richard knows how special the area is, and can give you expert tips on buying your home in this region. But when he's not at work, you can find Richard spending quality time with his family. With two teenage kids and a very spoiled dog, Richard and his wife love to create precious memories on family holidays - travelling to the snow in winter is a particular favourite!
Choosing the right home loan
The lowest possible interest rate isn't the only thing to consider when you choose a home loan. Factors like features, fees, and conditions will all affect how your loan performs overtime. It's important to select a loan that works for you and your lifestyle, so that you can be satisfied and financially secure for years to come. That's where Richard comes in as your Epping Mortgage broker - he will listen carefully to your needs and recommend the best choice from a wide variety of options. With hundreds of loans from both standard and specialty lenders at his disposal, you can be assured that Richard will leave no stone unturned as he secures your financing. He will help you weigh up all the costs and benefits of different loans, and problem-solve with you to find the perfect solution.
Chat with Richard about your home loan needs and preferences today
We can also help with
Using a guarantor to buy a home
Getting into the property market can be tough, but a guarantor makes it a little bit more achievable. Usually a close family member, your guarantor offers security on your loan when you have a small deposit, eliminating the need for LMI. However, your guarantor will be responsible for payments if you cannot meet your obligations, so it's not something to take lightly! Talk to Richard about your options today if a guarantor is on the cards.
Applying for your home loan
When completing your home loan application process, you will need to provide identification, as well as evidence of income, assets, and your financial commitments. You may also be required to submit additional material for any government assistance programes and construction. Luckily, Richard will do all the legwork for you to prepare these documents, so you can avoid the paperwork headache.
Talk to Richard Brown on 0402 399 022 to start your home loan journey off on the right foot
The right home loan for your needs
Our mission is to find the right home loan for your individual needs and to always have your best interests at heart. Plain and simple. Which is why we have such a wide range of lenders to choose from. We can search through hundreds of products to find something tailored to your situation. ~