Local mortgage broker for Botany Bay including Sans Souci ,Ramsgate ,Kogarah, Bexley, Rockdale, Arncliffe and surrounding areas
Looking for a home loan? Talk to Rita Halias, your local Mortgage Choice broker from Botany Bay. Let us research and compare up to 20 lenders for you.
5.0 (77+ total reviews)
Aggregated from:






Call Us
Office - 0412 604 318

Fax - 02 9594 2230
Open Hours
Monday - Friday: 9:00am - 6:00pm
After hours by appointment
Mobile Broker
Servicing Sans Souci, Ramsgate, Kogarah and surrounds.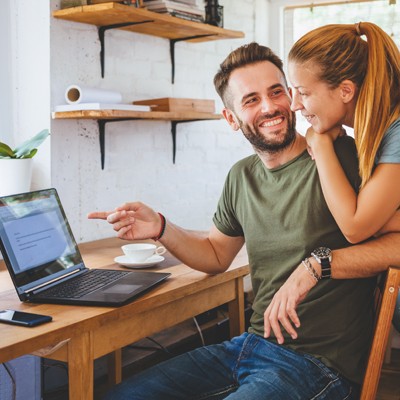 Latest home loan interest rates
Start your home loan journey today
Helping you find the right home loan is my number one priority.
With over 30 years of customer service experience I appreciate the importance of delivering and receiving personalised service. I will work tirelessly to deliver individual service, to find a home loan product tailored perfectly for you. I will work with you and for you to make your mortgage experience easy, stream-lined, understandable and as stress free as possible
I can assist you with products and services for any of the following:
Home loans
Investment Property Loans
Refinancing
Construction loans
Bridging Finance
Renovation loans
Commercial Loans
SMSF Investment loans
Personal loans and car loans

As a member of the Mortgage Choice team we have backing and support and a wealth of knowledge. With access to over 20 banks and lenders and hundreds of products to choose from, I will do all the groundwork for you in terms of establishing your borrowing needs and capability and helping you to choose the right home loan product appropriate to your situation. I will also ensure that I help you understand and manage your loans as effective as possible today and for the future.

To make the process as seamless as possible, I am available to meet you at a time and place which is convenient to you.

Simply call me today for an appointment on 0412604318 or fill in the form to the right of the page to organise a time to talk that is convenient to you.
Or email me at rita.halias@mortgagechoice.com.au
The right home loan for your needs
Our mission is to find the right home loan for your individual needs and to always have your best interests at heart. Plain and simple. Which is why we have such a wide range of lenders to choose from. We can search through hundreds of products to find something tailored to your situation. ~
Client reviews
Rita was recommended by friends of ours and has been tremendous My partner and I were first time buyers and Rita has been our guiding angel through it. Rita is easy to talk to, and is prompt and clear in her communication. She always made time to answer our calls or emails, even in the panic of auction negotiations Rita helped us organise our required documentation and clearly laid out our loan options... read more
Rita was amazing for us in providing suitable finance for home loan in difficult market. I appreciate all her hard work. Thanks Rita
Rita is very professional and helpful. Highly recommend
Highly recommend Rita to help out with any mortgage venture. Always available with quick response times and would take the time to walk through everything.
Rita made buying our first house a very simple, calm and an easy process. The time she invested into us was incredible and the time she took to explain complex terminology, she's definitely to be commended for. We were able to decide on the loan we wanted as there were many options. We were never pushed into anything at any time. Rita guided us throughout the entire process from the beginning right unt... read more
Rita is avaliable day and night to help in any way she can. She is very thorough and will get you the best outcome.
I was looking into Domain and saw a property that seems to be within my capacity to purchase. I put in all details in Mortgage choice webpage and was told someone would get back to me within 24 hrs, to my surprise Rita called me back within 10 minutes very professional but yet friendly she took me through the financials, and it became clear to me where I stood. In the next few weeks, I did a whole lot... read more
Rita is the best broker we have ever worked with, she was the only one willing to deal with our unique circumstance.
Our situation was very complicated and there where many steps and hurdles needed to get to our goal. Rita achieved all this with no issues due to her diligence and hard work and amazing communication. We will be recommending Rita to everyone
Rita was amazing I'll be recommending her to anybody who is looking for a broker. It was my first property and I couldn't have asked for someone better.
Rita is by far the best broker I have ever worked with
Rita made sure I was comfortable and everything was explained and discussed in a clear and simple way. Rita was able to find the perfect product that suited my situation and provided thorough updates throughout the entire process. Rita made sure we were always communicating and ensured everything fell perfectly into place within a very tight timeli... read more
Refinancing guide
Considering refinancing? Our guide explains the reasons, costs and steps involved in refinancing your home loan.