Rob Lees and his team at Mortgage Choice Blaxland, Penrith and Glenmore Park will provide you with both expert loan advice and excellence in customer service. Come and meet his entire team - they're here to serve you.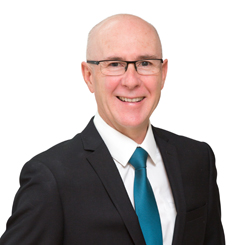 Rob Lees
"I'm passionate about finance and investment and really enjoy helping people."
When Rob purchased the Mortgage Choice, Blaxland franchise in 2009 it was an opportunity to combine his background as an accountant and financial planner with over 12 years in a leadership role within the local Blue Mountains community.
"Buying a home is more than just a financial decision, it's also an emotional decision filled with expectations and dreams of a better future. I understand this and consider it a privilege to share in what will be one of the most important decisions of your life."
Rob expanded the business in 2011 when he purchased the neighbouring Mortgage Choice, Penrith and with both offices they are now more accessible to the wider Blue Mountains, Penrith and Glenmore Park regions.
Rob has lived and worked in the area since 1995. His academic qualifications include Bachelor of Business (Accounting), Diploma in Financial Services (Financial Planning) and Diploma in Financial Services (Finance/ Mortgage Broking Management). He is also an MFAA Accreditated Credit Advisor and Justice of the Peace.
Rob and his wife Barb have four adult children and eleven grandchildren. Work and family combined keep Rob very busy and to stay sane, he enjoys cycling, travel and weekends away.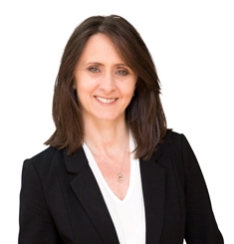 Rhonda McNicoll
"I love that I'm able to meet different people every day and help them to find a suitable home loan."
Rhonda's extensive knowledge of the home loan process means she is able to provide a valuable service to our customers by helping them choose the home loan that best suits their needs.
Rhonda takes all of the leg work out of finding a home loan and makes the application process a whole lot simpler for our clients.
"Helping a first home owner to get the finance to purchase their first home or improving on a customer's current situation by getting them a better loan is a very rewarding experience."
Rhonda grew up and is settled in the Blue Mountains with her husband and two children. She has over 20 years experience in the financial services industry, 14 of these being with Mortgage Choice at Blaxland.
Andrew Manuel
"I'm able to use my teaching skills to explain financial jargon to my clients and help them achieve their property and financial goals."
Our newest recruit, Andy has taken the leap from high school maths teacher to loan consultant, having spent over ten years in the teaching profession.
Andy's love for numbers, combined with his passion for helping everyday Australians, provide him with a unique skillset to bring to the team. You can find him working from our Blaxland office.
Andy lives locally with his wife and young family and has a keen interest in sport. He also believes he's a great fisherman - just ask him about the one that got away!
Sherie Anderson
"I really like being able to help people achieve their property dreams."
Sherie joined our team at the beginning of 2016 and works from our Penrith office as a loan consultant. She has over 20 years experience in both residential and commercial lending with some of the major banks and brings a wealth of credit knowledge to the team.
Sherie has a strong desire to help her clients achieve their goals. Whether it's helping first home buyers purchase their dream home, sourcing a better home loan product, assisting with the purchase of an investment property or even a new car, Sherie guides her customers through the whole process.
Sherie grew up in the Penrith area and lives in Glenmore Park with her husband and young family and would love to hear from you.
Tim Hayman
"I enjoy getting a good understanding of my clients, helping them put together the pieces of their unique puzzle and making it easier for them to identify and achieve their financial goals."
Tim is a highly dedicated adviser with over fifteen years experience in the financial services industry.
Tim has a passion for keeping pace with the complex and continuously changing environment of financial advice. His qualifications include Master of Commerce (Financial Planning), Advanced Diploma of Financial Services (Financial Planning) and Diploma of Business Management. Tim is a member of the Association of Financial Advisers and is also a Justice of the Peace.
Some of the services Tim can assist you with are personal insurance advice, investment planning advice, superannuation, wealth creation, retirement planning and budget coaching.
For more information, click here: Financial Planning
Michelle Sawyer
"I'm passionate about service that stands out in your mind as 'wow' that person really understood what I wanted."
Michelle joined us in February 2016 and assists our financial planner, Tim Hayman, at our Penrith office.
Michelle brings an interesting skill set to our team - she has over ten years' experience in bank management, has operated a successful small business in the Lower Blue Mountains, has worked in real estate and is even a qualified make-up artist! She has lived in the Penrith area for more than 15 years, where she and her hubby are raising their two young boys.
Michelle is passionate about delivering exceptional customer service to our clients so listen out for her bubbly voice when you call to set up that financial planning appointment!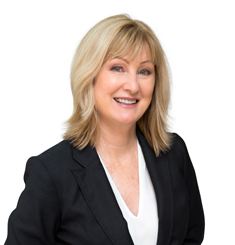 Christine Chapman
"Working within a professional team and being able to provide great customer service are two opportunies I value."
Christine joined us at the start of 2014 and brings a wealth of experience in office administration, having worked in many different industries, including banking, manufacturing, event management, adult education and human resources.
Christine commenced as PA to our franchise owner, but soon moved into the role of Office Manager, looking after all bookkeeping, accounts, HR, marketing and, more recently, has honed her interior design skills to create a great new space above our current Blaxland office.
Christine has also co-owned a successful local business for the past 18 years. She has two young adult sons and has been a resident of Glenmore Park for over 20 years. Her latest personal achievement saw her trekking 30 kms in the 2017 Sydney Coastrek and raising over $11,000 for the Fred Hollows Foundation!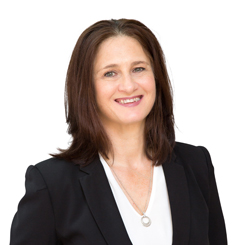 Cheryl Curley
Cheryl has been part of the Mortgage Choice team in since 2012. She has worked within the banking industry for over 20 years, dealing with all aspects of the lending process.
Working out of our Blaxland office, Cheryl manages loan settlements for all our clients. Her previous experience with one of the major banks has equipped her with the knowledge to bring about a smooth settlement as efficiently as possible, which can sometimes be quite a challenge! Cheryl is also responsible for our internal compliance.
Cheryl lives in the Blue Mountains with her family and also happens to be a qualified barista, having spent 10 years honing her skills in a local cafe!
Jordan Lloyd
"My favourite part of working for Mortgage Choice is seeing people take the exciting step of purchasing their first home."
New to the financial services industry, Jordan joined our team in August 2015. He has a keen passion for learning, allowing him to quickly gain a broad set of skills while bringing a fresh perspective to helping people navigate the home loan process.
Jordan loves a challenge and is always eager to find a home loan for people regardless of their specific situation. He believes in every individual needing a unique solution and is keen to find the perfect fit for each client.
Jordan was born and raised in the Blue Mountains and enjoys being able to work in the local community.
Corrine Tree
"I enjoy being able to provide the best care to our clients."
Corrine joined our team in September 2016. She brings her calm and caring nature plus her fabulous customer service skills to the team, having previously worked in the travel industry. Corrine looks after the reception and administration at our Blaxland office and will usually be the first voice you hear over the phone.
Corrine has grown up in the Lower Blue Mountains, has recently married and enjoys being able to work within the local area.