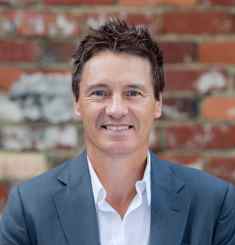 Stephen Zamykal
With an Accounting degree and several years' experience in the finance industry already under his belt, Stephen was looking to embark on a new challenge when the opportunity to join the Mortgage Broking industry surfaced.
Stephen's motivation to join Mortgage Choice arose largely through his passion for numbers and for helping everyday Australians achieve their financial goals.
Since joining Mortgage Choice, Stephen has published two books; Property Rich and The Investment Property Plan. He has been a guest on the Channel 7 Mornings program and various radio networks. He contributes his finance tips and hints to various industry publications and conducts seminars and webinars on Creating Wealth Through Property on a regular basis.
Stephen is also the Founder of the Australian Property Club, an online network that specialises in helping people invest in property.
Since joining Mortgage Choice in 2000, I've enjoyed helping thousands of everyday Australians achieve their property ownership dreams. For me, there's nothing more satisfying than seeing the joy on a client's face, when they progress forward with their property purchase and realise that their home ownership dreams can actually become a reality
I enjoy helping my clients - whether they are first home buyers or seasoned investors - secure their financial future by using my specialist skills and experience to customise a solution for them across all aspects of lending, finance, insurance and investment.
It's a rewarding experience and the reason I enjoy coming to work every day.
Book an appointment or email Stephen at stephen.zamykal@mortgagechoice.com.au