Our experienced Mortgage Brokers will help you find the best home loan!
Call us today on (03) 8602 6777 and we'll help you find the right loan to suit your needs.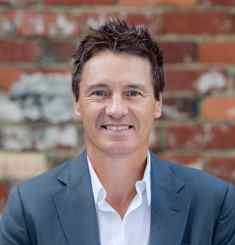 Stephen Zamykal
With an Accounting degree and several years' experience in the finance industry already under his belt, Stephen was looking to embark on a new challenge when the opportunity to join the Mortgage Broking industry surfaced.
Stephen's motivation to join Mortgage Choice arose largely through his passion for numbers and for helping everyday Australians achieve their financial goals.
Since joining Mortgage Choice, Stephen has published two books; Property Rich and The Investment Property Plan. He has been a guest on the Channel 7 Mornings program and various radio networks. He contributes his finance tips and hints to various industry publications and conducts seminars and webinars on Creating Wealth Through Property on a regular basis.
Stephen is also the Founder of the Australian Property Club, an online network that specialises in helping people invest in property.
Since joining Mortgage Choice in 2000, I've enjoyed helping thousands of everyday Australians achieve their property ownership dreams. For me, there's nothing more satisfying than seeing the joy on a client's face, when they progress forward with their property purchase and realise that their home ownership dreams can actually become a reality
I enjoy helping my clients - whether they are first home buyers or seasoned investors - secure their financial future by using my specialist skills and experience to customise a solution for them across all aspects of lending, finance, insurance and investment.
It's a rewarding experience and the reason I enjoy coming to work every day.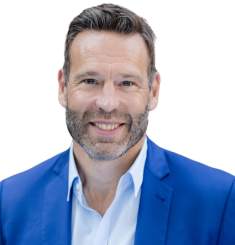 Cameron Price
Time flies! I've been with Mortgage Choice for 12 years and we're still going strong.
Our staff are what sets us apart and our customer service and knowledge keeps our clients returning and referring.
I love meeting new clients and also catching up with existing clients and watching them go through life events such as purchasing property, starting families and building wealth.

Completing a legal studies degree and working in several fields prior to joining the mortgage broking industry has assisted me in developing a wider sense of what a business needs, where it can improve, and why our clients choose us.
We work extra hard to make sure you are happy with our service.
We've been lucky enough to consistently rank in the Top 5 Mortgage Choice franchises Australia wide, and we continue to improve our business and outcomes for our clients.
Chantelle Medenilla
After eight years as a CPA Accountant, Chantelle sought out a more exciting, enchanting and rewarding career using her skills and knowledge to help others with their financial decisions, particularly in home loans and managing them for the best outcomes.
Chantelle is a great communicator - she's tenacious and a hard working broker. With her extensive knowledge of the individual lenders' approval policies and 'peculiarities', Chantelle will provide you with accurate and reliable information so you can make informed decisions.
Julius Fisher
With over 13 - years experience as a loans consultant with Mortgage Choice, I have helped many customers achieve their dream of buying, or building, their own homes, as well as increasing their investment property portfolio to build wealth.
During my time as a mortgage broker, there has been an incredible amount of change in the banking and financial services industry. This has resulted in a more competitive and better- governed industry.
My role as a consultant is to make the lending process an easy and comfortable experience for my clients.
Before joining Mortgage Choice in 2003, I completed a diploma in Agricultural Business Studies, worked as a foreman for a racing stable, and ran my own Jim's Mowing Franchise. These experiences expanded my knowledge and understanding of working with people and growing a business.
It's a rewarding experience helping clients achieve their financial goals and dreams.
Michelle Liddle
Michelle has a passion for finance and loves working closely with her clients to help them on their journey to financial freedom. She is committed to saving you time and giving you peace of mind that your finances are in good hands. Michelle provides an honest and proven (she's achieved financial independence for her family) service that helps people balance saving for the future whilst enjoying the journey!