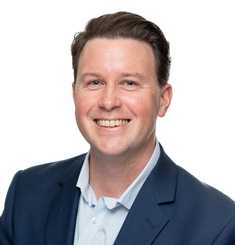 Tim Kerin
As well as being both the Owner and Manager of the business, Tim has been a Broker at Mortgage Choice in Kingsley since 2004.
As a long time local Kingsley resident, Tim brings a winning combination of dedication, enthusiasm and experience. He loves what he does and the number of people who refer his service to their friends and family is a testament to this.
Tim's clients know they can rely on him to look after them because he genuinely places their needs and wants first, making the entire process straightforward and hassle free. He consistently endeavours to educate his clients, helping them understand their options and make the best decisions they can.
To read more about Tim, check out his Staff Spotlight.
Use this link to book a phone call, arrange an appointment at our office or schedule a video meeting with Tim.