Tracey Kyle Mortgage Broker in Beaconsfield, Berwick, Officer & Surrounds
Tracey Kyle and Allan Thompson have serviced Melbourne's Beaconsfield community for over 20 years. Their ability to deliver the right loan solutions for each client is the key to their ongoing success. They have an extremely high number of referrals and repeat customers – a testament to their dedication, professionalism and reliability. They offer a mobile service in Melbourne's north-east.
Beaconsfield
4.7 (183+ total reviews)
Aggregated from:







Call Us

Mortgage Choice Beaconsfield

Office - 0407 810 271
Open Hours

Mortgage Choice Beaconsfield

Monday - Friday: 9:00am - 5:00pm


After hours by appointment

Free Appointment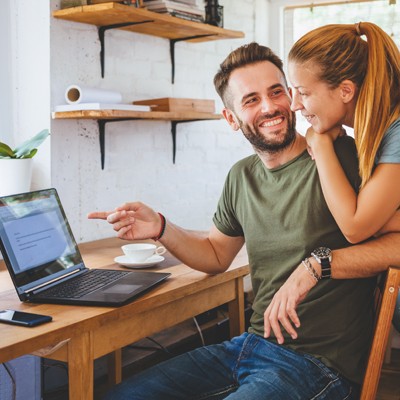 Latest home loan interest rates
Start your home loan journey today
Services
Attain your financial and property ownership goals with a tailored lending solution. Allan and Tracey's expertise covers all aspects of lending, from first home buyers to helping self-employed clients and seasoned property investors.
Other areas we service
As an accessible, local team, Tracey and Allan are dedicated to making the borrowing process easy for you. Based in Beaconsfield, they are mobile across Melbourne's north-east including Cardina Shire and City of Casey.
Home loans

Investment loans

Refinance loans

Construction loans

Renovation finance

Equity release

Deposit Bonds

Bridging loans

Reverse mortgages (Referred to third party)

Personal Loans

Car and asset finance

Business equipment finance

Commercial property finance

Business loans

Insurance (third party referrals)
Check your borrowing capacity
Are you eager to understand your borrowing capacity based on your salary and financial commitments? At Mortgage Choice servicing Beaconsfield, Berwick, Officer and surrounds.
We understand that finding out how much you can borrow for that dream home you've always wanted can be tricky, which is why we have some awesome calculators to make it easy!
Check out our free home loan calculators here or get in touch with Tracey Kyle to discuss your unique circumstances.
Ready to kickstart your journey to home ownership?
We'll assist you along the way and do all the legwork for you! Call Tracey Kyle today on 0407810271
The right home loan for your needs
Our mission is to find the right home loan for your individual needs and to always have your best interests at heart. Plain and simple. Which is why we have such a wide range of lenders to choose from. We can search through hundreds of products to find something tailored to your situation. ~
Client reviews
Tracey is my broker of choice, she is professional, personable and very knowledgeable in all facets of lending. Tracey helped my save a lot of money with my current lender by reviewing my existing loan and helped me to negotiate a new interest rate which was a lot lower than i was currently paying, cannot thank her enough.
I have had the pleasure of dealing with Tracey for a few years now. I cannot recommend her enough, her professionalism, knowledge and warmth are unquestionable. She is always available to answer any question you may have, no matter how big or small. When it comes to attaining a mortgage, I wouldn't deal with anyone else.
Word of mouth is a powerful thing! Tracey, you have done wonders in getting me, to where i am now, you made it possible for me to get into my new home after 4 yrs of renting. You gave us a list of things to work too & with a few speed bumps along the way, loan came in as unconditional from Adelaide bank.
Thank you for your patience & doing your thing, im truly grateful.

Darryn Millard
I have already recommended Tracey to friends, especially my female friends who I think would appreciate her support and encouragement. Also, I realise that she got me a great deal on my loan
Tracey is wonderful to work with. Second time Tracey has helped me and each time there is a hurdle, she had been able to help me rectify the issue with efficiency. Tracey is professional and very knowledgable. Highly recommended.
I found Tracey to be easily contactable and knowledgeable. She kept me informed through the whole loan approval process which I appreciated as it can be a stressful time. Tracey was professional at all times & I was extremely satisfied with the service I received.
Great response, knowledgeable service, thank you
Tracey was very friendly, approachable and knowledgable. As a first time property buyer, it was very helpful that she guided me through the whole process and made it easy. Highly recommended.
Tracey was fantastic under trying circumstances, I would have no hesitation in recommending her to friends and family. Thanks again for all your help Tracey!
Tracey has continued to provide exceptional support and high levels of customer service. This is the 3rd loan she has assisted me to secure - I can't thank her enough!
Tracey is INCREDIBLE and i refer all of my clients to her as well as utilising her for all my lending needs. Could not be happier with her service. She is matter of fact, passionate, responsive and just gets it done. She is honest and reliable. You will not find a more considerate and action oriented broker. Thanks Tracey for all you do for us! And for my clients at Ladies with Tradies!
Thank you Tracey for your professional mortgage advice helping us refinancing successfully with a hassle free and highly satisfactory experience. We highly recommend Tracey!
I have been dealing with Tracey Kyle for a number of years. Tracey has helped us find the best home loan solutions on a number of occasions and each time we are left more satisfied than the last. Her commitment to her clients and her genuine caring nature are a rarity in today's high pressure world. We would not use another broker.
I found what I was looking for with smart line
Tracy went Above and beyond to help me .
I Recommend this business to anyone .
Tracey is so easy to deal with and made the whole process very smooth. She found a loan to fit our current needs exactly! Highly Highly recommend.
Refinancing guide
Considering refinancing? Our guide explains the reasons, costs and steps involved in refinancing your home loan.