Tony Khall Mortgage Broker servicing Chipping Norton & surrounds
Are you buying your first home, your next investment property, or planning to restructure your finances? As an expert in these areas, Tony provides a comprehensive, end-to-end service with a focus on delivering insightful advice and responding to each client's individual circumstances.

'My detailed knowledge of the loan products and structures available on the market allows me to provide advice that puts my clients in a better position now and into the future,' he says.
Chipping Norton
5.0 (33+ total reviews)
Aggregated from:







Call Us

Mortgage Choice Chipping Norton

Office - 0405 323 482
Open Hours

Mortgage Choice Chipping Norton

Monday - Sunday 8am to 10pm

Free Appointment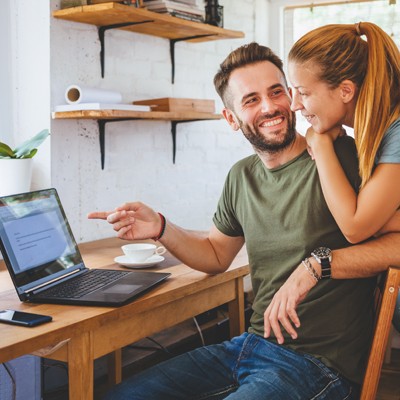 Latest home loan interest rates
Start your home loan journey today
Services
Tony provides a comprehensive, end-to-end service with a focus on delivering insightful advice and responding to each client's individual circumstances. He specialises in residential lending including first home buyers, investors, upgraders and refinances.
Home loans

Investment loans

Refinance loans

Construction loans

Renovation finance

Equity release

Deposit Bonds

Bridging loans

Reverse mortgages (Referred to third party)

Personal Loans

Car and asset finance

Business equipment finance

Commercial property finance

Business loans

Insurance (third party referrals)

SMSF loans

Loan protection insurance

Building/construction loans
A little more about our service
With several years' experience as a mortgage broker, Tony has a proven track record in exceeding his clients' expectations. He is based in Chipping Norton and provides a mobile service around the country.
What is your borrowing power?
When you're ready to purchase your property, it's important to have a  good understanding of how much you can borrow. We know that finding out how much you can borrow for a property can be a bit confusing, which is why we have some great resources at your disposal.
Feel free to check out our easy-to-use home loan calculators here or get in touch with Tony to discuss your unique situation.
Ready to start your home loan journey with our help?
Find out for yourself why my customers are so happy. I'll make your next purchase an easy one. Call Tony on 0405 323 482 today.  
The right home loan for your needs
Our mission is to find the right home loan for your individual needs and to always have your best interests at heart. Plain and simple. Which is why we have such a wide range of lenders to choose from. We can search through hundreds of products to find something tailored to your situation. ~
Client reviews
Whole process was smooth and stress free. Highly recommended
Tony is an absolute gentleman to deal with. We have been going through Tony for finance since 2019. We cant recommend him highly enough.
Highly recommend Tony Khall from Mortgage Choice if youre after a broker. Tony was amazing with myself and my partner as first home buyers and with little knowledge on what we were really doing. Tony made the time, effort and kept consistent communication that ensured we met our goal of purchasing our first home with ease. Thanks Tony for all your work
Tony was referred to us. We had a great experience in securing a loan at a decent rate. He was very quick to respond, transparent and genuinely cared.
Tony helped me in refinancing my mortgage. He has been wonderful to deal with, very courteous, polite and professional. Best part he comes to your house as per your convenience. I will definitely recommend him to everyone.
I've bought and refinanced with Tony and can say that working with Tony is a pleasure. His professionalism and dedication to his clients' best interests is top tier. Tony's expertise and responsiveness will make your buying or refinancing process a breeze. He went above and beyond to secure the best outcome for me, and I felt valued and reassured throughout. If you want a mortgage broker who truly cares, Tony is the one. Highly recommended.
Tony has helped me every step of the way, provided me with all the information I needed to make the right choice for my home loan. Easy to talk to with no hassle.
Very professionally and honest. Will find you the best rate possible at the current time.
In simple words THE BEST, Tony has from day one been faultless, he always endeavours himself to respond to your queries day in day out 247, he is prompt and on time to bring a comprehensive solution to your multiple mortgages, because of his hard work he does in the back ground and relentless focus on achieving your set goals. Our genie in the bottle, thank you Tony.
We met Tony 2-3 years ago regarding our 1st refinancing. He has been very Patient, Efficient and Accessible. You can text and call him anytime time early morning or late at night and he will respond within 5 minutes. Tony has helped a few members of the family now and has always go the extra mile to do the best for us. Tony is the best
Refinancing guide
Considering refinancing? Our guide explains the reasons, costs and steps involved in refinancing your home loan.