Mortgage Broker Kingaroy, Chinchilla and Roma
As your home loan expert in Kingaroy, Chinchilla and Roma, Aaron Fahy can help you assess the mortgage market and find a home loan that's tailored to your individual needs.
Kingaroy
4.9 (38+ total reviews)
Aggregated from:







Call Us

Mortgage Choice Kingaroy

Office - 0430 479 912
Open Hours

Mortgage Choice Kingaroy

Monday - Friday: 9:00am - 5:00pm


After hours by appointment

Free Appointment
Start your home loan journey today
Mortgage Broker Kingaroy, Chinchilla, Roma and Dalby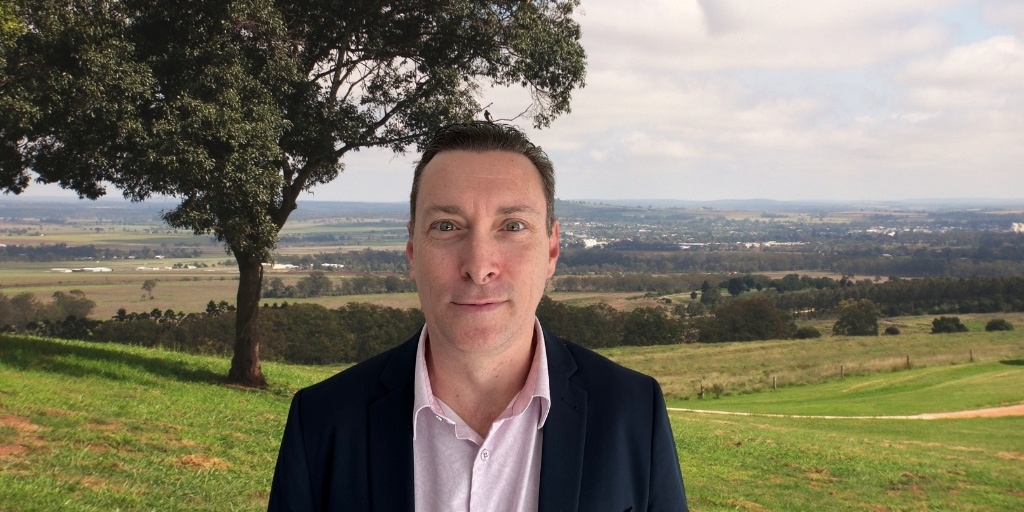 As your mortgage broker in Kingaroy, Chinchilla and Roma, Aaron will work with you to:
Understand your needs and goals.
Work out what you can afford to borrow.
Find options to suit your situation.
Explain how each loan works and what it costs and
Apply for a loan and manage the process through to settlement.
If you need an experienced Mortgage Broker to help you secure finance for your new property then give Aaron Fahy a call on 0430 479 912.
Why choose a broker vs a bank?
Unlike a broker, your current lender only has access to their own products and as such, they bring a limited amount of choice to the table. With us, that's not the case.
We will compare your loan against hundreds of others to not only find you the most competitive option but the home loan with the features you need. If you would like to chat with a Mortgage Broker in Kingaroy, Chinchilla and Roma, then get in touch with Aaron this week.
Book your home loan appointment with Aaron by clicking the link below or calling him on 0430 479 912.
We can also help you with:
How much deposit do you need for a home loan?
Most lenders require you to have some savings to put forward as a deposit towards buying your home. Lenders generally like you to have at least 20% of the purchase price of a property as a deposit. Anything less than this and you may have to pay Lender's Mortgage Insurance (LMI).
Typically, this is required to either be paid upfront, from your savings, or it is capitalised into your home loan, meaning you pay it off over time along with your home loan.
Want to know how much you can borrow? Find out in a couple of minutes!
Use our helpful home loan calculators to find out what your borrowing capacity is, so you can have confidence when it comes time to find the perfect home. Our calculators can show you how much you could borrow, as well as how much your home loan repayments would be.
Find out how much you can borrow!
To arrange a home loan appointment call Aaron Fahy on 0430 479 912.
Client reviews
Aaron Fahy has been amazing Even before we were sure we wanted to buy a property, I spoke with Aaron for over an hour and he was keen to help me look at all my options and after time on the phone, he helped me to narrow down the options that were best for our particular situation as everyone has different needs. This was prior to even asking for him to take us on as clients. He has taken so much of the... read more
Helped me work through all the diffrence options for my first propetery purches.
Excellent experience, always kept well contact and up to date on what was happening, 1010 recommend
Aaron is professional and personal, he made the whole process stress free, you can feel at ease and no question is too much.
He makes himself available for any queries you may have.
Highly recommend Aaron at Morgage Choice South Burnett
Aaron is very professional in his approach with a wealth of experience in finance. He is a straight shooter He is prompt and thorough in his approach to your finance applications whilst thoroughly explaining each step of the process and why he has reached his conclusions as they arise. I have no hesitation in recommending Aaron Fahy.
Aaron was so helpful during our home loan process. As first home buyers it was very overwhelming but Aaron went above and beyond to sort everything out for us. Could not fault his service.
Aaron is not only very good at his job but he really cares about his client.
He goes above n beyond to find the best deal and then works very hard to ensure you get your loan.
Not only is Aaron, professional, exceptional at his job but also a genuinely good all round guy. U cannot go wrong when u have Aaron helping you with all of your financial needs.
Super easy, very professional
I couldnt fault Aaron I called him up about finance for a car right then and there he took the time to go through everything for me and just ONE week later - I drove away in my brand new car. Thanks for everything Aaron - Ill be telling everyone about you Aaron made this whole process so easy stress free. I couldnt be happier
Very professional. Will definitely be using Mortgage
choice Aaron Fahy again.