Mortgage Broker & Home Loan Specialist team in Paddington, for Bardon, Milton & across Brisbane
Mortgage Choice in Paddington offers an award-winning home finance service across Brisbane & beyond. Adam Bourke & team will find you the right loan deal for your home, vehicle, business & more.

Book your free no-obligation appointment online today.
Call Us
Office - 07 3369 5620
Open Hours
Monday - Friday, 9am - 5pm
After hours by appointment
Address
1/146 Baroona Road
PADDINGTON,

QLD

4064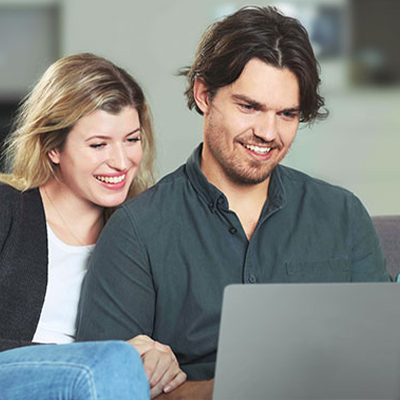 Latest home loan interest rates
Start your home loan journey today
What can our Paddington team do for you?
Adam Bourke and Jed Meddings are your local home loan experts at Mortgage Choice in Paddington, providing both extensive experience and award-winning service to Paddington, Bardon, The Gap and across Brisbane areas for over 20 years.
Our team go beyond just finding you a low interest rate. We use our expert knowledge to structure your finances and provide personalised strategies to help you achieve your property and financial goals.
Extending well beyond settlement, our service will support your ongoing needs because in life, change is inevitable. We're happy to assist you as those changes happen.
Services offered by our team:
Let us help you find the home loan, car loan, business loan and more that's right for you.
Why use Mortgage Choice in Paddington over other mortgage brokers?
No cost to you – there is no charge to you for our home loan service

We do the legwork - from application through to home loan settlement, our team will take care of the paperwork and working with lenders to make the process stress-free and seamless 



Expert advice - Mortgage Choice in Paddington have over 20 years of experience and have won multiple awards in the finance industry
14 years running - Winner, High Flyer Award (Top 13 Brokers in Australia), Mortgage Choice 
Get to know us at Mortgage Choice in Paddington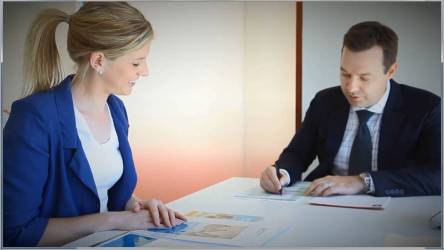 Contact us today!
Call us on 07 3369 5620
The right home loan for your needs
Our mission is to find the right home loan for your individual needs and to always have your best interests at heart. Plain and simple. Which is why we have such a wide range of lenders to choose from. We can search through hundreds of products to find something tailored to your situation. ~
Client reviews
I wish I could give them 6 stars
Thanks Adam and your team for your amazing service You make the loan application process a breeze. You provide very efficient service and nothing is ever too much trouble for you and your team You all go above and beyond Best experience in applying for a loan that Ive ever had Thank you so much for all your help I really appreciate it
I have known Adam Bourke of Mortgage Choice for almost twenty years, and always found him to be very professional and always goes out of his way to help my clients. He has a great team who are all very knowledgeable and available to answer any questions pertaining to clients and their mortgage needs. I have recommended Adam to several clients over the years and he has never let anyone down
It's so important to have a great team supporting you to reach your goals. Adam and his team have delivered time and time again over the past 10 years. Thanks for the great service, professional process and best rates
This is our third time using Mortgage Choice Paddington. We always receive exceptional and outstanding service from Adam Bourke and his team. They are the best in the business.
Super easy to work with and very informative. Jed Meddings did a great job at explaining what steps we needed to take even when things we're tricky. Jed had a very flexible schedule and very accommodating when we changed figures multiple times. He gave us direct instructions and went above and beyond to find us the cheapest rates and make sure we had the right mortgage for our needs. We had spoken with... read more
The mortgage choice team helped us as we bought our first home, and we couldn't be happier with their service. The team made everything feel so easy for us, from day one we knew we could trust them to get us over the line. Despite the many challenges we threw their way sorry, there was never a doubt that they'd get us through. A big thank you to the team
Cannot commend the team at Mortgage Choice in Paddington highly enough Adam, Olivia, Mark and Kirsten are exceptional to work with, as have done so many times now. Always courteous and responsive and tailoring to your needs.
Adam and the team provided an excellent level of service they went above and beyond to assist and guide me through the process, and were always happy to answer questions along the way.
Very professional team. Managed to get a very good rate with my mortgagee. Couldnt be happier. Thank you
I cannot fault Adam and his Paddington team from first engagement to the settlement day of our new family home. A committed team whom are very driven on achieving the best possible outcome, through their own seamless structured processes. Best in the biz.
Adam and Chantelle provided excellent service. They were always available to answer any questions and kept us constantly updated. Our application wasn't straightforward but they made the process a lot easier than what it would have been. I highly recommend them to anyone looking for a mortgage broker.
Highly recommended! Highly professional! Perfect service! Will recommend Paddington Mortgage Choice to anyone!
Efflicient, reliable and professional. Adam and Luke made purchasing my second home easy and were always prompt to respond to any questions I had. If your wanting to take the hassle out of arranging finance, Adam is definitely your go to person.
We've been dealing with Adam and his team at Mortgage Choice Paddington for a number of years and a number of properties now, and we will keep coming back. The amount of time, effort (and money) that he saves us is priceless... Thanks for all the hard work!
Thanks Adam & Luke for your excellent service and advice. I really appreciate how you responded quickly and everything was seamless. Highly recommend your services!
Looking back a few months ago I remember walking into Adam's office wondering if we were doing the right thing buying our first home so soon after getting married. We had saved and been smart with our money and worked hard with our careers and lived well within our means and loved the dream of living in our own home. Within minutes Adam guided us through the traps and pitfalls and steered us into a comfortable loan product that suited our needs, finances and lifestyle. We are now living in our dream and loving it.
Great team, very efficient, on top of everything so required minimal effort on my part.
I have used Adam to finance two properties and his service is top notch. He finds the banks with the best deal. Adam has also successfully renegotiated rates to save me money.
Fantastic, Friendly Service. No question too small and we have always received a prompt response. Adam and the team have made our home purchases over the years as stress free as possible. Highly recommend Mortgage Choice Paddington.
I am a repeat customer of Adam's at Mortgage Choice Paddington. On those occasions, Adam's personal attention to detail was second to none. He was always easily contactable and all his staff are dedicated and attentive to the needs of their customers at all times. I was surprised at the amount of home loan products available but Adam sourced, identified and simplified the best option for my family. Whether you are a first home buyer or an investor, Adam along with his dedicated staff at Mortgage Choice Paddington will take all the hassle out of financing your next purchase. Highly recommend.
We always receive exceptional and attentive service from Adam Bourke and his team. They were with us every step of the way and went above and beyond. I highly recommend Mortgage Choice Paddington.
Have settled few loans through Adam over the last 12 months or so. Adam provided us some great advice on loan structure and negotiated best possible outcome with lenders to meet our needs. This has helped us to continue our investment journey.

We've always received excellent service from Adam and Luke; they made the loan process easy to follow and effortless. One of the things we've appreciated most that we're kept informed throughout the loan approval process.

I will highly recommend Adam if you are looking for someone to understand your lending needs, offer great service and secure best possible negotiated outcome for you.
Having dealt with Adam and the team at Mortgage Choice Paddington over many years, I cannot recommend them highly enough. Always knowledgeable, efficient, personable and they will go above and beyond to get the best outcome. Service, communication, and sense of humour all outstanding and an absolute pleasure to deal with.
Adam and his team are extremely thorough and a pleasure to deal with - we would highly recommend Adam if want an excellent outcome and great service. Thank you!
Step-by-step guide to home ownership
There are many steps involved in purchasing a property which can vary between residential and investment properties. This guide explains each step in order as well as what is involved at every stage of the purchasing process.