Mortgage Broker Bexley, Kogarah, Rockdale, Banksia, Monterey, Ramsgate, Sans Souci, Wolli Creek and Surrounding areas
Looking for a home loan, investment or financial planning advice? Anthony Moschoudis and his team are your local home loan experts and financial advisers in the Bexley, Kogarah, Banksia, Monterey, Ramsgate, Sans Souci, Wolli Creek and Surrounding areas.

We're here to help you save money and time, as we find you the best deal at no cost.
Call Us
Mobile - 0400 325 210
Office - 1300 088 333
Open Hours

Monday - Friday: 9:00am - 5:00pm


After hours by appointment
Address
636 Forest Road
BEXLEY,

NSW

2207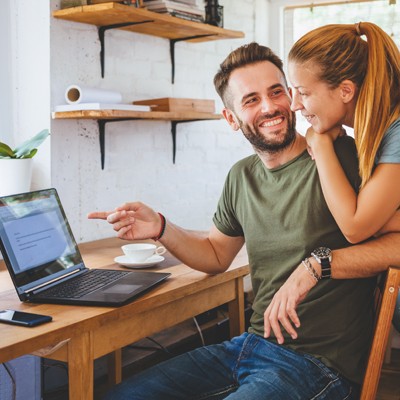 Latest home loan interest rates
Why choose Mortgage Choice in Bexley?
Our team at Mortgage choice Bexley are experts in helping out clients achieve their home, car, investment, and financial dreams in and around Bexley and Rockdale, Kogarah, and surrounding areas.
We are here to ensure the entire borrowing process is simple, understandable, and as seamless as possible for you. We do all the leg work, keeping you updated every step of the way.
We offer professional loans and financial planning advice to help you reach those next milestones. We offer endless financial services so you can relax whilst we try our best for you.
We know how important it is for you to be able to trust the advice you are receiving from our experts.
Our home loan service comes at no cost to you because we get paid a commission by the lender when you settle a home loan. Your Bexley Mortgage Choice broker gets paid the same rate of commission no matter which home loan you choose from our wide choice of lenders.
This makes sure our team always has your best interest at heart.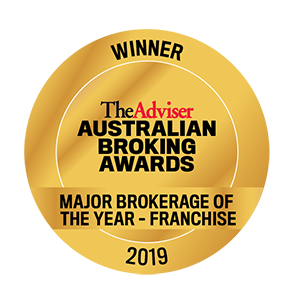 We're here to help you
Contact us at 1300 088 333 or drop into our office at 636 Forest Road, Bexley, NSW 2207.
Why Mortgage Choice?
Mortgage Choice was founded in 1992 and quickly grew to become one of the country's most successful, independently owned mortgage broking aggregators. Currently, there are over 400 MC franchises throughout the nation. Most are family-owned, local community based small businesses employing hundreds of Australians.
While MC began assisting Australians with home loans from an extensive panel of lenders, it has since developed its offer into a more customer-centric, holistic one.
Afterall if MC brokers are going to help you use your income to buy the most important purchases you'll ever make, that's why it's our duty that your income and assets are protected.
As such MC added MCFP (Now called FinChoice) a financial planning arm in 2012. Our FinChoice advisers give you access to the best possible advice on general insurance, income protection and TPD, Super, SMS funds, Cashflow management, Transition to Retirement and Estate Planning.
Our brokers now assist clients with a range of diversified products including personal loans, asset finance, and car loans.
We understand people with big dreams and goals.
Just some of the services we offer include:
First home buyers
Upgrading to the next home
Refinancing your out of date rate
Investing for the future
Consolidating all the loose debt
Topping up your existing loan
Financing your business or commercial needs
Want new equipment
Personal loans
Car loans
Insurance
Just need a guide for the future
And more
The right home loan for your needs
Our mission is to find the right home loan for your individual needs and to always have your best interests at heart. Plain and simple. Which is why we have such a wide range of lenders to choose from. We can search through hundreds of products to find something tailored to your situation. ~
Thank you so much Mortgage Choice especially to Anthony Moschoudis for helping us throughout from the beginning and at the end.
We felt that we were kept informed every step of the way with our first home and answered any questions, big or small, immediately. We especially appreciated the quick texts and emails to keep us informed of the matter.
We consider ourselves lucky to have you in our journey...
Just want to say how happy I am with the service you gave us for our first home. Thanking you again...❤️
Highly recommended...👍 all the best😍

⭐️ ⭐️ ⭐️⭐️⭐️
Just bought our dream home, with special thanks to Anthony at Mortgage Choice in Bexley. I've dealt with a few brokers from time to time and I can honestly say, this was by far my best experience. Anthony tailored the best possible package for our family given our circumstances as well. He went through the whole process from start to finish. Always kept in touch to let us know what was happening. He definitely put our mind to ease. It's always a difficult or emotional time when purchasing a home!! His personality and above all, his professionalism, made it a delightful experience. I would highly recommend Anthony and his team at Mortgage Choice in Bexley.
Anthony and his team at Mortgage Choice Bexley were fantastic at every step of the process in my purchasing my first investment property. They always kept me up to date. I would highly recommend Anthony at Mortgage Choice Bexley.
Best service! Best team! Well done guys, keep up the great work!
Hi Anthony, I just want to say a massive thank you for your assistance with our home loan. My husband & I were very impressed with your exceptional service, friendliness combined with honesty and professionalism. You certainly care for all your customers and we will happily recommend you to all our family and friends.
Absolutely the best service and mortgage advice ever!! Strongly recommend and definitely will do business with you again!
First home buyer's guide
Purchasing your first property can be an overwhelming process and there may be steps you are unsure or unaware aware of. This guide will walk you through all of the steps involved in the buying process.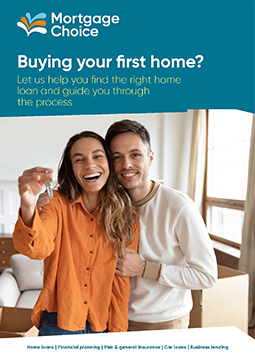 Help me
calculate