Mortgage Broker Rockdale, Kogarah, Bexley, Banksia, Monterey, Ramsgate, Sans Souci, Wolli Creek and Surrounding areas
Looking for a home loan? Anthony Moschoudis and his team are your local home loan experts in the Rockdale, Bexley, Kogarah, Monterey, Ramsgate, Sans Souci, Wolli Creek and Surrounding areas.

We're here to help you save money and time, as we find you the best deal at no cost.
Rockdale
5.0 (40+ total reviews)
Aggregated from:






Call Us
Mobile - 0400 325 210
Office - 1300 088 333
Open Hours

Monday - Friday: 9:00am - 5:00pm


After hours by appointment
Address
Shop 2, 584 Princes Highway ROCKDALE, NSW 2216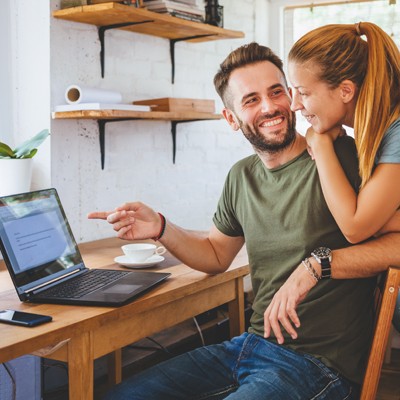 Latest home loan interest rates
Why choose Mortgage Choice in Rockdale?
Our team at Mortgage choice Rockdale (previously Mortgage Choice Bexley) are experts in helping out clients achieve their home, car, investment, and financial dreams in and around Bexley and Rockdale, Kogarah, and surrounding areas.
We are here to ensure the entire borrowing process is simple, understandable, and as seamless as possible for you. We do all the leg work, keeping you updated every step of the way.
We offer professional loans to help you reach those next milestones. We offer endless financial services so you can relax whilst we try our best for you.
We know how important it is for you to be able to trust the advice you are receiving from our experts.
This makes sure our team always has your best interest at heart.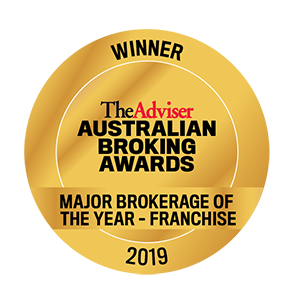 We're here to help you
Contact us at 1300 088 333 or drop into our office at Shop 2, 584 Princes Highway, Rockdale 2216.
Why Mortgage Choice?
Mortgage Choice was founded in 1992 and quickly grew to become one of the country's most successful, independently owned mortgage broking aggregators. Currently, there are over 800 MC franchises throughout the nation. Most are family-owned, local community based small businesses employing hundreds of Australians.
While MC began assisting Australians with home loans from an extensive panel of lenders, it has since developed its offer into a more customer-centric, holistic one.
Afterall if MC brokers are going to help you use your income to buy the most important purchases you'll ever make, that's why it's our duty that your income and assets are protected.
Our brokers now assist clients with a range of diversified products including personal loans, asset finance, and car loans.
We understand people with big dreams and goals.
Just some of the services we offer include:
First home buyers
Upgrading to the next home
Refinancing your out of date rate
Investing for the future
Consolidating all the loose debt
Topping up your existing loan
Financing your business or commercial needs
Want new equipment
Personal loans
Car loans
Insurance
Just need a guide for the future
And more
The right home loan for your needs
Our mission is to find the right home loan for your individual needs and to always have your best interests at heart. Plain and simple. Which is why we have such a wide range of lenders to choose from. We can search through hundreds of products to find something tailored to your situation. ~
Client reviews
I can't speak highly enough of Mortgage Choice especially Anthony. The entire experience, from the moment I walked in, was fantastic.They are reliable, honest and operate with integrity. I recommend them to anyone who is looking for the best broker in town. As my first property in Australia I was very stressed about my finances and process. Anthony has always taken the time to answer any questio... read more
I had an excellent experience with Anthony - I'm a first home buyer and he made the whole process so smooth and showed real care for my home buying journey. I would recommend him to anyone looking to buy a home.
We are extremely happy with the awesome service and guidance of Anthony. He really guiding us all the way until the loan was approved. Very friendly, approachable and easy to talk with, and he answers all our queries before the loan was processed.
Fast and reliable person.
Highly Recommended
Anthony and Nicholas at Mortgage Choice were absolutely amazing through the whole process, we had a really difficult situation and it took us about a year to find our dream home and they remained by our side the entire time.
They are extremely thorough, prompt and detailed making them very professional. Again, thank you.
We could not fault their service at all.
Very professional and ensured that we were able to get the best deal, would recommend to all
An enormous thank you to Anthony and his team for their support in the purchase of our family home Anthony was responsive and supportive at every turn. He provided the right advice for our purchase and we would recommend him and his team to anyone searching for a home loan . Thank you again Anthony
Anthony and Nicholas were great, they helped me as a first home buyer purchase my first home. Would highly recommend the team at Mortgage Choice Rockdale
Anthony is a great guy. He helped me with all the essential information and more on my house purchase.
As this was my first time buying a house I didn't know basic things like the difference between finance approval date and settlement date and he was happy to educate me on these things.
I most likely wouldn't have been able to buy the house without his help.
Initially, I went directly to the ba... read more
Thanks Anthony for making my first home purchase come a reality Was always able to answer my calls and questions any day of the week and went out of his way to guide me since it was all new to me.
Thanks again and sure will do business again in the future.
Anthony- Absolutely fantastic service So very patient, any question I have ever had you have always spent the time to answer and make sure I understand what you are saying. Very knowledgeable and reassuring No one else we would use. Went the extra mile for us the whole way through the process and even made house calls for appointments as i was working long hours and found it impossible to find time to meet. Still always has the door open for us at any time we need any advice.
First home buyer's guide
Purchasing your first property can be an overwhelming process and there may be steps you are unsure or unaware aware of. This guide will walk you through all of the steps involved in the buying process.