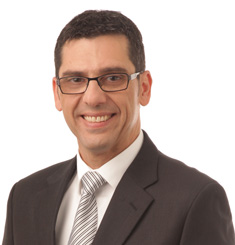 Armando Iodice
Armando Iodice has over twenty five years of experience in Accounting and Business Management.
Having held Senior Finance and Management roles in the automotive industry, both at the dealership and corporate level, Armando is passionate about finance (and cars).
Armando holds tertiary qualifications in Finance & Accounting, is a qualified CPA and holds a Certificate IV in Mortgage Broking. He is also an affiliate member of the Mortgage and Finance Association of Australia (MFAA).
Appreciating that every person's financial circumstances are different, Armando prides himself on providing tailored finance solutions to meet the needs of his clients.
Away from the office, Armando's interests include spending time with his family, and as a sporting fanatic he loves participating in and spectating at a range of sports, including soccer, golf and motorsports.
You can contact Armando Iodice directly on 0422 003 253.