Welcome to Mortgage Choice Gymea! We'd love to be part of your success story.
The multi-award-winning Gymea team of mortgage brokers located in the heart of the Sutherland Shire can help you find the best home loan & financial advice for your personal situation.
Gymea
5.0 (78+ total reviews)
Aggregated from:







Call Us

Mortgage Choice Gymea

Office - 02 9525 4544

Fax - 02 9520 7966
Open Hours

Mortgage Choice Gymea

Normal Office Hours: 9am-5pm, Monday to Friday. After hours available by appointment.

Free Appointment
Address
105 Gymea Bay Road
GYMEA,

NSW

2227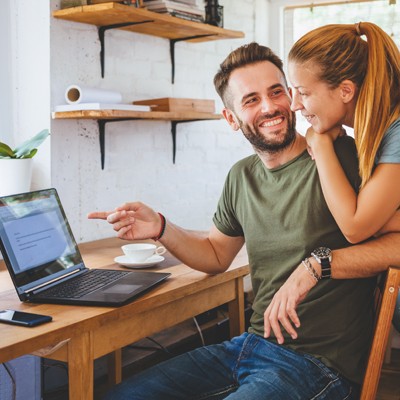 Latest home loan interest rates
There's nothing we enjoy more than helping our clients realise their property and financial goals, and we'd very much like to help you.
Hi, my name is Ben Herden and I head the experienced team of mortgage brokers at Mortgage Choice at Gymea.
Keep up to date with the property market, the latest finance tips and what's happening at Mortgage Choice Gymea by visiting & liking us on Facebook here!
I started Mortgage Choice way back in May 1999. A lifetime ago. I still deal with my very first client too! There have been a lot of changes in that time, but I'd say nothing tops the last few years - the Government started restricting lender borrowing limits, and of course, we've all had to suffer through COVID-19 lockdowns. Now we're facing interest-rate increases for the first time in a long time.
How Can a Mortgage Broker Help You?
We can help you work out your borrowing limits and quickly and easily get a pre-approval in place for you (and, of course - full unconditional loan approval!). We can also help you get a better deal on your existing loan - even with your current lender!
As local homeowners and active participants in the Shire community, there's nothing we enjoy more than helping our clients realise their property and financial goals, and we'd very much like to help you.
Whether it's your first home, an investment property or if you're wishing to relocate to the area or wanting to look at refinancing options for your existing loan, the Mortgage Choice Gymea team and I are here to help.
The Sutherland Shire Team
Finding a home loan or refinancing is something most only do a few times throughout their life, but for my team & I, it's what we do day in, day out. We know the local property market and the broader lending landscape intimately and work with you to find the right loan for you.
Since 1999 my team and I have helped thousands of clients with home finance. In that time, this office has written well over HALF A BILLION $$$ in home loans! That's a lot of loans.
Our performance in this area has been well recognised. We have been regular winners and finalists of the Mortgage Choice Business Excellence Award, we have won numerous local Small Business Awards and we are keen contributors to the local community through our work with schools, clubs and the Chamber of Commerce. I have also appeared on TV as an industry expert and I am often consulted on issues surrounding property and investment by various print media outlets.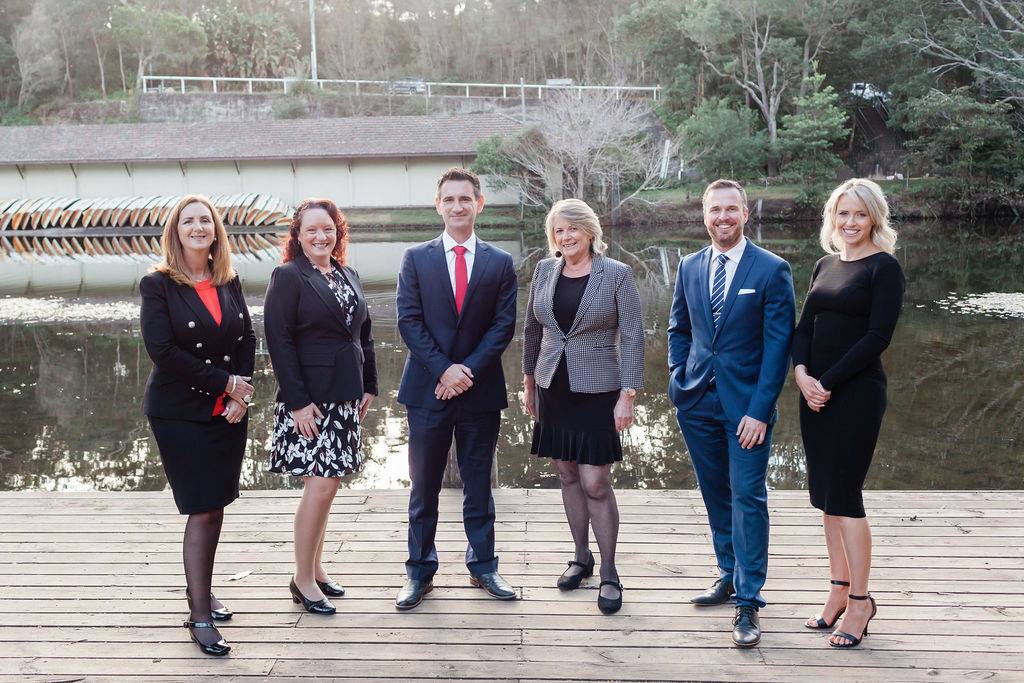 Providing the best mortgage broker services to our clients since 1999. Our home loan specialists services Cronulla, Caringbah, Miranda, Gymea, Kurnell, Bundeena, Maianbar, Lillipilli, Burraneer, Woolooware, Sutherland - the whole Shire! - we have clients all over the world!! Book your appointment online here or by calling 9525 4544.
Since 1999 the Gymea team has consolidated their position as one of the best mortgage brokers in the Sutherland Shire, if not the industry;
Finalist MFAA Excellence Awards
The Advisor Magazine Top 20 Brokers
MPA Magazine Top 100 Brokers
National Multi Operator of the Year on multiple occasions
Mortgage Choice High Flyers Award on multiple occasions
Various State level Mortgage Choice Business Excellence Awards
Sutherland Shire Small Business Awards - Professional Services winner (twice)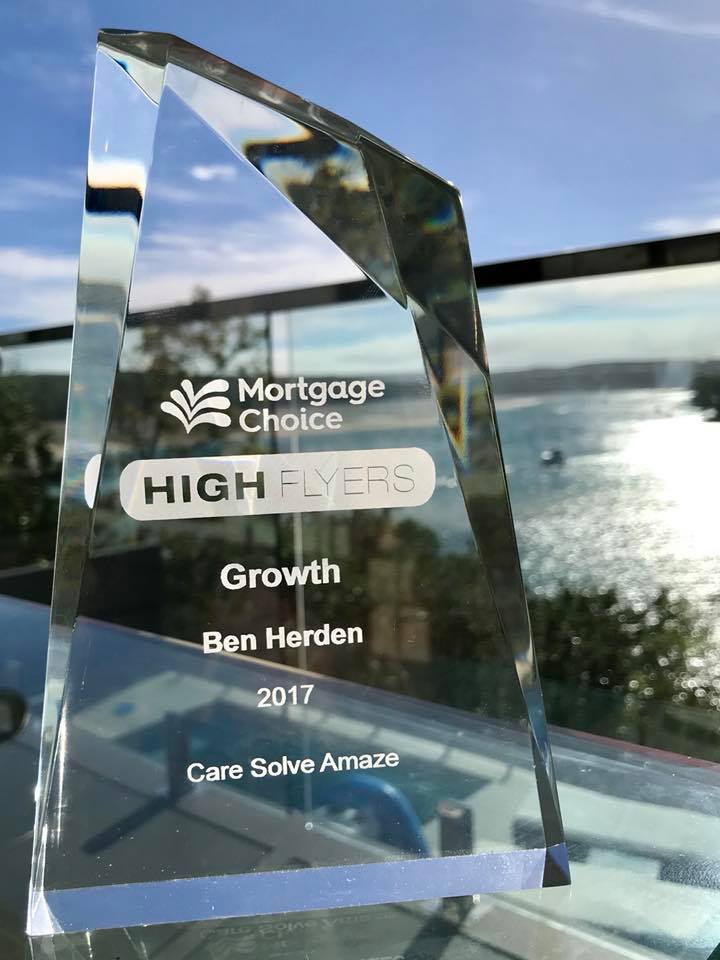 Yes, we are very proud of our work and the recognition, but the main reason I highlight it here is to let you know that when you work with us, you are working with a truly local team of experienced and committed professionals. We would love to become a part of your success story, too.
How does the Home Loan process work!
1. Initial Consultation - come in or we can come to you and we'll discuss your goals and circumstances. It's free, without obligation and fully confidential.
2. Loan Choice - we'll assess hundreds of loan products from a broad range of lenders, present you with detailed information, then work with you, answering your questions to help you make the right home loan choice.
3. Application to Settlement - we take the hassle out of the home loan process. We'll complete and submit the appropriate documentation then follow the application through to settlement.
4. Future Needs & Your Protection - as long-term Shire locals and Mortgage Broking professionals, we'll be here for you down the track should you have a question. We care about more than just your home loan. We're with you for the long term.
Hear what some of our customers have to say!
Claire Shearman (Refinancer) Gymea, NSW
"Big thank you to Michele and Kylie for your help with my mortgage needs. Changing banks seemed daunting and complex but you made it very easy and talked me through the entire process. Thank you."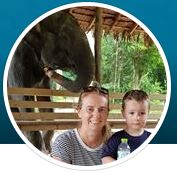 Grant McMahon (First Home Buyer) Gymea
"I was lucky to have been recommended to you by my Father. I felt that your approachability and high level of contact made it easy for myself to track the situation. Thank you for your solid effort and hard work."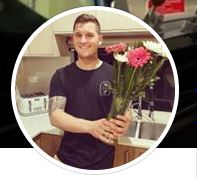 We're ready to help!
If you're ready to purchase your first home, refinance your existing mortgage or speak to a financial expert about your situation, then give us a call or book an appointment here to set up a time to meet. We can meet at our Gymea Bay Rd offices or we can come to you.
We look forward to meeting you.
Ben Herden and Team
The right home loan for your needs
Our mission is to find the right home loan for your individual needs and to always have your best interests at heart. Plain and simple. Which is why we have such a wide range of lenders to choose from. We can search through hundreds of products to find something tailored to your situation. ~
Client reviews
I have dealt with Ben and his team at Gymea for many many years and every time the high service standards of the team in Gymea never fails to impress me, they are unbelievable, fantastic. A shout out to Chris and Kylie for your efforts in untangling my investment portfolio and for the more than one follow up emails and calls to remind us that we needed to check something or contact someone.
Michele and the team at mortgage choice gymea are amazing. Myself and my partner were both going through our first time buying a house and we couldnt be happier with our result. From our first meeting Michele was amazing to deal with, very knowledgeable, patient and could answer every question I had. Micheles communication was great and her easy going nature made the process very simple. I cant thank Michele enough and I highly recommend her.
Can't recommend this team more. I just re-financed for the first time with them and they were so helpful and patient with me throughout the entire process, answering any and all questions that I had. Great service
This is the third time Michele and Kylie at have helped us secure a mortgage. They have always been knowledgeable about the best products, really good communicators very important when you are dealing with major commitments like property purchases. They are our first choice. Highly recommended .
We were referred to the Gymea team by a friend because of their great reputation. They didnt disappoint. We had excellent service - efficient, prompt, friendly and expert. The team made the whole mortgage process, which can be stressful, very simple for us. We are grateful. Thanks, Caroline Charles.
We have used Ben, Kylie, Christine and the team at Mortgage Choice Gymea numerous times and as usual they were amazing. Very friendly, knowledgeable and professional. They were super quick to answer any questions we had and always kept us up to date with the progress of our refinance. I highly recommend the team.
Ben, Kylie and the team have done a superb job helping us with our year long search. They're knowledgeable, approachable and so quick with responses and providing guidance throughout the process. Wonderful to deal with and highly recommend
Great service from Michele, Kylie, Chris and Ben, always a pleasure to deal with.
Ben, Kylie, Christine and the rest of the team at Mortgage Choice Gymea have assisted me with two property purchases and I could not be happier with their service. Always prompt with communication, highly knowledgeable, super friendly and easy to deal with. Its been a totally smooth process on both occasions. I couldnt recommend Mortgage Choice Gymea more highly Thanks again guys. Until next time
So easy refinancing loan with mortgage choice Gymea. Michele, Kylie , Chris were great in each of their jobs and recommend MC @ Gymea for loan info and getting the job done. Thankyou from a very satisfied customer.
First home buyer's guide
Purchasing your first property can be an overwhelming process and there may be steps you are unsure or unaware aware of. This guide will walk you through all of the steps involved in the buying process.