Your Multi-Award-Winning team of expert Mortgage Brokers in Arundel
We are award-winning Gold Coast Mortgage Brokers servicing across the Gold Coast, Australia and even helping clients overseas. We can help find you the right deal on your home, vehicle or business loan and more. Let us do the legwork for you.

Book your free no-obligation appointment online today.
Arundel
5.0 (322+ total reviews)
Aggregated from:






Call Us
Office - 07 5594 6746

Fax - 07 5594 6937
Open Hours

Monday - Friday: 9:00am - 5:00pm


After hours by appointment
Address
Shop 8, Arundel Plaza, 230 Napper Road
ARUNDEL,

QLD

4214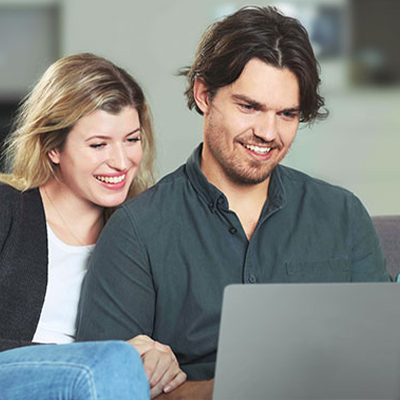 Latest home loan interest rates
Talk to your Gold Coast mortgage broker team - start your journey today!
Our home loan experts in Arundel, servicing the Southport, Helensvale and all areas across the Gold Coast, offer over 50 years of experience in the finance and specifically home lending industry.
We offer our customers the right solutions for their needs. With our broad experience in finance and home loans, business loans, car finance and financial planning we can manage your financial objectives to strike the solutions that are right for you.
Our experienced team of mortgage brokers is ready to work with you - give us a call today. Each member of the Mortgage Choice Gold Coast team is experienced at helping every day Arundel, Southport, Helensvale and all Gold Coast locals with their financial needs.
No two situations are alike - we'll work with you to plan your future and protect your wealth. We access a wide panel of over 35 lenders to compare hundreds of different home loan options and find the one that's right for you.
We can meet you at our Arundel office, or across the Gold Coast
We also know that people are busy, so our mortgage brokers will meet you at a time and place that suits you across the Gold Coast, including Arundel, Parkwood or Helensvale areas. We want to make your home loan process as easy and stress free as possible. Also, our home loan services come at no cost as the lenders pay us.
We are here to help you find the right home loan option, so get in contact today.
Help from your Gold Coast finance experts
It is important to know what you are trying to achieve when you apply for your home loan or when you interact with a Gold Coast mortgage broker. This gives your mortgage broker a better idea of how they can help you get to your goals faster.
Our team wants you to be assured that all of your important decisions are well planned out and that you make the right choices for your future.
We'll help you map out your short-term, mid-term and your long-term goals to develop a plan for your future. We'll also help you prepare for and anticipate any small or big changes that may occur whether it's changing jobs or growing your family.
Let's have a Chat
Call us today on 07 5594 6746 or visit us at Shop 8, Arundel Plaza, 230 Napper Road to arrange a free appointment with no obligations.
Award-winning team on the Gold Coast
Our team of experienced mortgage brokers are also award-winning, receiving the following accolades to date:
2022, 2021, 2020, 2019 - Finalist, Office of the Year - Franchise, Regional Broker of the Year & Regional Office of the Year
Australian Broking Awards
2019 - Winner, Office of the Year - Franchise
Australian Broking Awards
2021, 2020, 2019 - Top 100 Brokers in Australia
Mortgage Professional Australia
2012, 2013, 2014, 2015, 2016, 2017, 2018, 2019 - Winner
High Flyer Award (Top 13 Brokers in Australia)
Mortgage Choice

Services we offer - Gold Coast financial services & more
Home Loans
Refinancing your current loan
First home buyer support
Top up on existing loans
Loans for property investment
Vehicle finance
Equipment finance & leasing
Car buying service
Insurance
Personal Loans

We can help with wide this range of services and more from our office in Arundel Plaza Shopping Centre, Arundel on the Gold Coast. We're the mortgage broker team for Southport, Arundel and Helensvale areas, so talk to us first.
Give us a call today to make sure you're on track to the right home loan.
Our home loan service accesses a panel of over 35 lenders, and hundreds of products so that we can find the right solution for you.
Contact us today
Call our Arundel office at Arundel Plaza today on 07 5594 6746 or you can also book an appointment with us directly online.
The right home loan for your needs
Our mission is to find the right home loan for your individual needs and to always have your best interests at heart. Plain and simple. Which is why we have such a wide range of lenders to choose from. We can search through hundreds of products to find something tailored to your situation. ~
Client reviews
We want to express our heartfelt appreciation to Jayden and his team Mortgage Choice in Arundel for their exceptional support throughout the home loan process. Their expertise and guidance made the entire experience significantly easier and more manageable. From navigating complex paperwork to providing valuable insights, they demonstrated professionalism and dedication. We are grateful for their... read more
I have had the best experience with mortgage choice arundel. Jayden is a very kind, supportive, and knowledgable broker. Working with him has made the experience of applying for a loan very smooth and effortless. He makes sure that you're well-informed every step of the way and takes the time to clarify anything you don't understand. Would definitely recommend him to anyone
We love working with Mortgage Choice Arundel. They make the whole process easier and manageable and have always helped us to get things across the line. Super nice and professional - highly recommend.
Jayden Livingstone was amazing at getting me exactly the result I wanted without a fuss and with a very quick turnaround time. Super happy with his work and the communication and updates I received from himself and Jake Wood.
I would highly recommend Mortgage Choice Arundel I dealt mostly with Jayden whilst trying to buy my first home and he was amazing He made the entire process super easy and understandable, any questions I had were always answered thoroughly and I was never left in the dark about anything Very happy with the service and would highly recommend to everyone
Darren Tracy at Mortgage Choice Arundel are so knowledgeable and helpful. I have used them for many years for all of my finance needs. The best broker around - highly recommend
If I could vote 6 stars I would, Darren, Samantha and their team were amazing and handled all of questions and concerns quickly and efficiently We are first home buyers so we had loads of questions and were not the most patient when it came to waiting on our approval, but they secured us a great loan We will be coming back in the future Thanks so much
Thank you Darren, Tracy and the Team @ Mortgage Choice Arundel This is the fourth time dealing with the team - best service, great communication and so happy with the outcome. They took care of everything from start to finish and we didnt have to worry about chasing up anything with the bank. Extremely fast, professional and seamless experience.
We just refinanced and Jayden was great to deal with. Great communication and very efficient. Highly recommend Jayden and the team at Mortgage Choice Arundel
My partner and I highly recommend Mortgage Choice Arundel This is our second time working with them. The Team are very helpful, thorough and prompt. The process was seamless and we felt very comfortable throughout. Thank you again to Darren, Tracy and the Team.
Guide to upgrading your home
You've built up enough equity to play with and you're wondering which direction you should take. This guide explores the pros and cons of upgrading.