Call Us
Office - 07 5594 6746
Fax - 07 5594 6937
Open Hours

Monday - Friday: 9:00am - 5:00pm


After hours by appointment
Address
Shop 8, Arundel Plaza, 230 Napper Road
ARUNDEL,

QLD

4214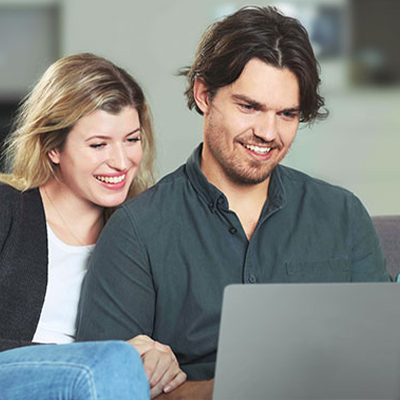 Latest home loan interest rates
The right home loan for your needs
Our mission is to find the right home loan for your individual needs and to always have your best interests at heart. Plain and simple. Which is why we have such a wide range of lenders to choose from. We can search through hundreds of products to find something tailored to your situation. ~
We are now proud homeowners! Thank you Darren and Tracy for helping us purchase our first home. Thank you for your guidance, responsiveness and ensuring our experience was seamless from start to finish. Being first home owners the thought of the process was a little daunting but turned out to be straight forward, easy and stress free with the help of Darren and Tracy. We highly recommend Mortgage Choice Arundel, you will be in great hands!
Great friendly, no hassle service. Highly recommend.
Thank you team Will and Jeanette you did an amazing job for us. Your promptness and professionalism was a pleasurable experience and we will have no hesitation recommending you to other potential customers in the future. 5 Star service!!
Absolute pleasure to deal with Darren & the team! So professional & fantastic service!
There aren't enough words to express how grateful I am to Will. He was with us through every step of the process. It started with a general chat to see what our options were and ended up with the purchase of our dream family home! Will and his assistant know their stuff and I'd most certainly recommend them to all my family and friends.
Darren delivered on all of his commitments. Great support from Tracy and the team.
This was my first home I was buying and had no idea what I needed to do to get my finances organised in order to buy a home. Darren and Tracey were so helpful in explaining every step a long the way and kept me well informed on the process. They made it so easy for me I don't know how I would have done it without them. Thank you!!
After trying unsuccessfully to refinance my home loan on my own I went back to Mortgage Choice at Arundel and found that Will and his team were amazing and efficient, securing me a new home loan with minimal fuss in a very timely manner. Highly recommend to anyone looking for help with a home loan.
Darren and Jodie have assisted us with absolute professionalism, plain English talk and busloads of patience throughout our mortgage journey (that was far from smooth sailing, thanks to greedy land developers out there!). We would highly recommend them to anyone and everyone who wants true commitment and least hassle during their home/land purchase journey!
Highly recommend the team at Arundel!!! Have used them multiple times now and it's always an easy - stress free experience
Cannot recommend Mortgage Choice Arundel highly enough! Darren and Tracy were so helpful and knowledgeable from start to finish. As my partner & I were first home buyers we were unsure of what to do in order to secure our finance for our new home but Darren & Tracy were there every step of the way to answer all our questions. Outstanding service and if it wasn't for them we would not have bought our first home.
Darren and Jodie from the Arundel team have been fantastic with assisting us with securing a mortgage on a property, when everyone else has said that we had no chance! They went above and beyond and although the process is very stressful, Darren and Jodie have achieved the impossible! Thank you so much! Highly recommend!
Darren and his team have been absolutely wonderful throughout our home loan process making it as stree free as it can be. Most brokers we went to, we either never heard back from or it took weeks to receive a reply. Darren and Tracy were efficient, fast, kind and very communicative with us. Would highly recommend to anyone. Thank you Darren and Tracy for helping us with our home loan!
I cannot fault the service offered by Will and Jeanette. They did everything within their power to ensure we had the best experience possible. They got us a great rate and went above and beyond to ensure all the deadlines were met. It was fantastic experience.
Guide to upgrading your home
You've built up enough equity to play with and you're wondering which direction you should take. This guide explores the pros and cons of upgrading.