Daryl Clark from Mortgage Choice in Somerville & Mornington Peninsula
Looking for a home loan? Talk to Daryl Clark, your local Mortgage Choice broker from Langwarrin South, VIC. Let him research and compare over 20 lenders for you.
Somerville
5.0 (12+ total reviews)
Aggregated from:







Call Us

Mortgage Choice Somerville

Office - 03 5977 3870

Fax - 03 5977 3869
Open Hours

Mortgage Choice Somerville

Monday - Friday: 9:00am - 5:00pm


After hours by appointment

Free Appointment
Address
Daryl Clark - Servicing Mornington Peninsula and Langwarrin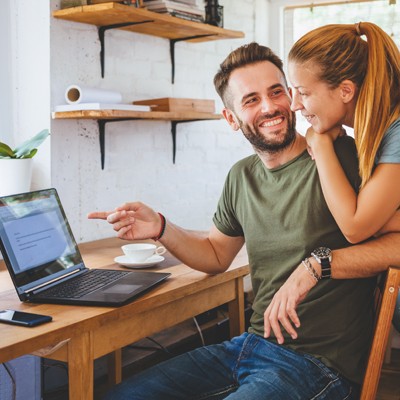 Latest home loan interest rates
Start your home loan journey today
Mortgage Choice in Mornington Peninsula
Looking for a property loan could be the single biggest financial decision of your life, but it is more than just looking for the cheapest interest rate or the cheapest fees.
Obtaining the right style of loan for your particular circumstance is just as important as the interest rate. A flexible loan or perhaps a fixed rate loan, can greatly assist you with life whilst you work toward achieving financial security.
You may have a few questions about your loan decision:
How much can I borrow?

What deposit do I need?

Should I borrow interest only?

Should I place my salary into my home loan?

Is using a credit card what I should do?

Negative Gearing?

Offset or redraw?
All these questions can be easily answered with an understanding of your financial situation and future objectives. Let our experience make it easy for you.
No matter whether you are looking for a home or an investment property, or borrowing $50K to $1.0M or more, we have the expertise to ensure you get it right.
Mortgage Choice in Mornington Peninsula can help you with:
Home loans

Investment loans

Refinancing and top ups

Car loans

Personal loans

Commercial loans & equipment finance
Contact us today
Please arrange a consultation by phone, fax or email on the following: Phone: 03 5977 3870 or 0413 751 568
Email daryl.clark@mortgagechoice.com.au
A little information on me:
Over 20 years experience in commercial and consumer finance with one of Australia's leading top four banks. I have been a franchise owner with Mortgage Choice since 1999.
The right home loan for your needs
Our mission is to find the right home loan for your individual needs and to always have your best interests at heart. Plain and simple. Which is why we have such a wide range of lenders to choose from. We can search through hundreds of products to find something tailored to your situation. ~
Client reviews
Im an extremely difficult client with limited knowledge of how to buy a house. Daryl was a rock all the way through, dealing with a trust for a deceased estate was enough to make me want to rip up contracts several times.Daryl made it possible, having to make multiple changes daily to appease the vendors. Would never go anywhere else.
I have used Daryl Clark as my mortgage broker for over 25yrs.
His experience in the banking sector is a total asset and his understanding on the internal workings of the banks is definately a bonus when it comes to getting things approved.
I would highly recommend Daryl to anyone looking to get a loan or re financing an existing loan
Easy to talk to and a total gentleman.
5 Stars all the way.
I approached Daryl feeling overwhelmed by the prospect of refinancing. From the first chat on the phone to the final stages, Daryl has been beyond helpful. He provided clear, honest and impartial advice in a way that made me feel reassured and confident that I was making the best possible decisions for my future. I cant thank Daryl enough for his guidance through this process.
The service provided was professional from start to finish. Daryl is very easy to work with, and a stalwart of the industry and he had great advice and knowledge of all aspects of the purchase process. The process was smooth sailing start to finish. BZ to Mortgage Choice and Daryl.
We have used Daryl Clark for our mortgage for many years and have always found him to be very efficient and thorough. He always gives us the best advice and service. Will continue to use him in the future.
Daryl Clark from Mortgage Choice was recommended to us and we highly recommend Daryl to anyone who is shopping around for a mortgage broker. Stop wasting your time, he is the best The entire process was so smooth, hassle free and quick. He is very knowledgeable and has been in the business for many years and it truly shows. He translated all the technical jargon to give a clear picture of what it all... read more
Daryl was super helpful, knowledgeable and provided us with excellent guidance throughout the process of refinancing.
We highly recommend Daryls services
Daryl has been instrumental in helping us to navigate a new home loan. He is very calm, professional and informative.
We cannot state how highly we recommend Daryl. As first home buyers, we needed so much support and guidance through this unfamiliar process and Daryl has been there with us every step of the way. Over the span of a whole year, and hundreds of back and forth emails and phone calls, Daryl has expertly guided us every step of the way, answering all of our questions, and working through any hiccups we face... read more
We have used Daryl's services many times over the years with multiple home loans. He has always been extremely helpful and professional to deal with. Thanks again with our most recent refinancing Daryl
Refinancing guide
Considering refinancing? Our guide explains the reasons, costs and steps involved in refinancing your home loan.