Award-Winning Mortgage Brokers in Sunnybank and Mt Gravatt
Our Mortgage Brokers in Sunnybank & Mt Gravatt provide you with award-winning expert Home Loan and Financial Advice. We are also helping all customers in, Belmont, Nathan, Robertson, MacKenzie, Burbank, and more.

Ph: 0421 669 163 and get your free financial health check today!

我们同时也提供普通话和粤语服务.
5.0 (218+ total reviews)
Aggregated from:







Call Us

Mortgage Choice Brisbane City

Office - 0421 669 163

Fax - 07 3211 8944
Open Hours

Mortgage Choice Brisbane City

Monday - Friday: 8:30am - 5:00pm
After hours by appointment

Free Appointment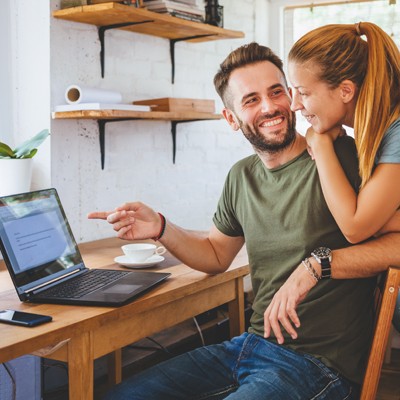 Latest home loan interest rates
Start your home loan journey today
At Mortgage Choice in Sunnybank and Mt Gravatt, we want you to enjoy the excitement of buying a new home or investment property, that's why our goal is to make the home loan process as simple, smooth, and stress-free as possible for you.
The team at Mortgage Choice in Sunnybank and Mt Gravatt have extensive knowledge of finance lending and offer our professional advice for a wide range of requirements, including:
First home buyer finance;
New home finance;
Property investment loans;
Home loan refinancing;
Fixed, variable, and interest-only home loan packages;
Debt consolidation;
Commercial finance;
Personal and car loans;
What's so special about us? We're glad you asked!
We do the shopping around for you.
With hundreds of home loan products available, finding the right one can be understandably overwhelming if you're not sure what to look for. That's where we come in! Together we will work out what will be best suited to your lifestyle and budget. From there, we'll do all the shopping around and research for you from our panel of over 20 lenders, to find the loan that's just right for you!
We do all the legwork along the way.
Not only do we find the right loan for you based on your needs, we also manage the entire process on your behalf from application to settlement. This means you won't have to worry about all the paperwork, phone calls, and running around because we'll do it all for you!
Our service is at no cost to you.
Yes, you read that correctly! No tricks or hidden agendas; the lender pays us a commission after your loan settles which means our service doesn't cost you a dime.
We provide a holistic financial service.
Our brokers can also help you source credit cards, car loans, commercial loans, asset finance, deposit bonds, and risk and general insurances.
Talk to our award-winning team of mortgage brokers today by calling 0421 669 163 or simply booking online.
We look forward to working with you!

Part of Top Brokerage in Australia
As a local franchise of Mortgage Choice, we are incredibly proud to be part of such a prestigious group and to have contributed to the company's success. We are committed to upholding the same high standards of service and support that have made Mortgage Choice the top brokerage in Australia.
Out Commitments
At Mortgage Choice Sunnybank and Mt Gravatt, we understand that every customer has unique needs and circumstances, and we are dedicated to providing personalized solutions that are tailored to each individual. Our team of experienced brokers has a deep understanding of the local market and can provide expert guidance on a range of home loan options, including variable and fixed-rate loans, construction loans, and more.
Our range of services
We also offer a range of ancillary services, such as financial planning and insurance, to help our customers achieve their long-term financial goals. With our comprehensive range of services, we are confident that we can provide our customers with a complete solution for all their home loan and financial needs.
Involvement in the community
As a local business, we are deeply invested in the communities we serve and are committed to supporting our customers in any way we can. Whether you're a first-time homebuyer, an experienced investor, or simply looking to refinance your existing home loan, we are here to help you achieve your financial goals.
The right home loan for your needs
Our mission is to find the right home loan for your individual needs and to always have your best interests at heart. Plain and simple. Which is why we have such a wide range of lenders to choose from. We can search through hundreds of products to find something tailored to your situation. ~
Client reviews
Mortgage choice in Sunnybank is a very efficient and effective brokerage - highly recommended Especially with the help of Darren, he showed incredible professionalism and prompt response whenever I need help, he is definitely the one who you are looking for
We had a fantastic experience with our mortgage broker Darren Lee. He was very skilled, experienced and knowledgeable, and guided us through the entire process with in a very communicative and detail-orientated way. That was the most astonishing experience we had ever had with mortgage broker ever We highly recommend his services and will 100 come back to him next time for his services
My experience with Clare Wei and Darren Lee were exceptional. Their professionalism and dedication to finding the best mortgage solution for my needs were commendable. The team took the time to understand my financial situation thoroughly and provided insightful guidance throughout the process. They were proactive in communication, addressing all my queries promptly and ensuring I felt comfortable at ev... read more
very good and professional. Have a great communication with Darren. Feel very comfortable with Darren for his quick and considerate for his client. I will strongly recommend for my friends around if in need.
Darren Lee was so helpful throughout the entire process of the loan. He kept us up to date with the status of the application every day and gave us advise on which was the best options available.
He was such a pleasure to deal with we will definitely using his services again. 1110
Darren Lee was Very helpful any questions I had or anything I needed got sorted straight away everything went through very quickly cannot recommend him enough. 1010

I had an outstanding experience working with Darren Lee as my mortgage broker. Darren demonstrated unparalleled expertise, guiding me through the entire process with precision and clarity. His professionalism and commitment to ensuring the best possible outcome were truly commendable. Thank you, Darren, for your exceptional service
Darren Lee was very helpful and professional. Recommend anyone looking to refinance to speak to him.
Darren Lee is absolutely stellar. Professional and goes above and beyond.
Great broker in Australia. So happy with your service.
First home buyer's guide
Purchasing your first property can be an overwhelming process and there may be steps you are unsure or unaware aware of. This guide will walk you through all of the steps involved in the buying process.