Derlin 'Dee' van Tienen Mortgage Broker in Samford, Bowen Hills, Brisbane & Australia wide
For over a decade, Dee van Tienen has been helping everyday Australians buy a place of their own, become self-reliant and have confidence in their future. Her mission is to help families reach their financial goals, whether it is to build wealth or become financially independent.

Although based in Brisbane, Dee helps clients throughout Australia. She can assist with all lending needs, including refinancing, purchasing a new property, starting or growing an investment portfolio, or borrowing for a new or expanding business.
Bowen Hills
4.9 (124+ total reviews)
Aggregated from:







Call Us

Mortgage Choice Bowen Hills

Office - 07 3139 0242
Open Hours

Mortgage Choice Bowen Hills

Monday - Friday: 9:00am - 5:00pm


After hours by appointment

Free Appointment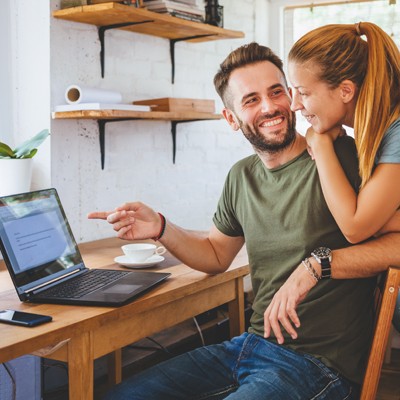 Latest home loan interest rates
Start your home loan journey today
Services
Knowledgeable, professional and passionate about helping her clients build wealth, Dee offers strategic advice, expert guidance and smart solutions for a successful borrowing experience.
Home loans

Investment loans

Refinance loans

Construction loans

Renovation finance

Equity release

SMSF loans

Deposit Bonds

Bridging loans

Personal Loans

Car and asset finance

Business equipment finance

Commercial property finance

Business loans

Insurance (third party referrals)
Other areas I service
If you would like to discuss your property investment ideas and get help on how to go about making it happen, Dee can talk to you about the many financing options available.  Make her a part of your investment team.
Based in Brisbane's Inner Northside, Dee work with clients from all over Australia, from the Sunshine Coast to Gold Coast. After-hours consult is available by appointment.
Check out our free calculators!
Wanting to find out your borrowing capacity based on your salary and financial commitments? At Mortgage Choice servicing Arana Hills, Highvale & Samford, Bowen Hills, Brisbane and surrounds, we understand that finding out how much you can borrow for a property can be tricky, which is why we have some awesome calculators to make it easy!
Check out our free home loan calculators here or get in touch with us to discuss your unique circumstances.
Ready to kickstart your journey to homeownership?
We'll assist you along the way and do all the legwork for you! Call us today on 07 3139 0242. 
The right home loan for your needs
Our mission is to find the right home loan for your individual needs and to always have your best interests at heart. Plain and simple. Which is why we have such a wide range of lenders to choose from. We can search through hundreds of products to find something tailored to your situation. ~
Client reviews
Dee was fantastic helping myself out. I was recommend from friends who used her services previously and Dee helped secure me a first home through looking at different lenders to types of loan options she would always be able to fit me in around a busy schedule and would answer any q's I have If you're after a loan I advise to get in touch
I am a returning customer of Dee and team, this is our third time seeking her services. They have been consistently awesome every time we've needed a home loan for buying or refinancing. Friendly, professional, efficient and very knowledgeable
Derlin is very friendly and professional. She is always available to answer questions. She is also a justice of the peace, which is very handy when it comes to witnessing documents, and make the whole process easy.
We have had the pleasure of working with Dee on numerous occasions over the years, and without a doubt, we can confidently say that she has consistently surpassed our expectations. She is always flexible in accommodating our busy schedule, making the process smooth and hassle-free.

Dees patient and attentive approach has been reassuring. She takes the time to understand our specific needs and always cl... read more
Dee has been an incredible help over the past couple of years, leading us to our first home in 2022. Her expertise and dedication made the process smooth and stress-free. Dee's genuine care for her clients and attention to detail set her apart. We highly recommend Dee for anyone looking to achieve their home ownership dreams. Thank you, Dee
Dee, help us build our new home last 2017, but until now she never forget to remind us about new deal, and she take care of us, easy to ask about we dont know about mortgages, we refer her to some of our friends and my son, and they are vary satisfied and happy about the result they get.
Dee has always given us a quick response. Being our first home loan, she's always answered the 100s of questions we have asked and explained things thoroughly.
We have been seeking help from Dee in securing home loans since 2018. Being born overseas and new to the financial and credit system in Australia, her help throughout those years gave us confidence in going into property market. Thank you , Dee
Dee has been great with us. We met with Dee and immediately connected, very open and service oriented. Dee has helped us all of the way along through to buying our first house. Could not recommend Dee more. It's a stressful, anxious period but Dee was there at every corner and providing great advice, connected us with other good people along our journey and just made the whole process trouble free and seamless. Oh, and solutions based, never saw a problem just had solutions - a great quality.
Dee is absolutely fantastic She has assisted us with 2 loans now and always has current and easy to understand information and goes above and beyond. Highly recommend her services
Refinancing guide
Considering refinancing? Our guide explains the reasons, costs and steps involved in refinancing your home loan.