As you local mortgage brokers and finance experts, we take the time and hassle out of shopping around for a loans and guide you through the process to help you make better choices with your finances.
We service all the Noarlunga, Christies Beach and surrounding southern suburbs but we are always happy to meet you anywhere that is most convenient.
If you would like to make a time to speak with one of our home loan experts, please contact our team today on 8186 6662 or 0421 360 205 or send us an email at

fiona.manley@mortgagechoice.com.au

.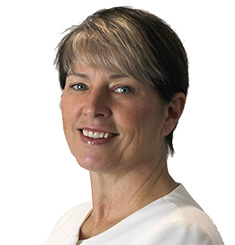 Fiona Manley
It's my mission to inspire you to achieve your goals.
I've helped hundreds of people over the past 10 years and the most common thing I've heard has been: "I wish I'd done this years ago".
I am passionate about my customers and have consistently been awarded recognition for outstanding service. I get a great deal of personal satisfaction out of finding the solution that suits you – especially when it inspires you to achieve more than you thought possible. I've been told I have "unrelenting high standards" – although I think it's just my adherence to an old-fashioned set of values that makes people feel this way. I put you at the top of my list, I treat you as I want to be treated, and I keep you up to date every step of the way. If you want that kind of service call me on 0421 360 205.
My name is Fi, and I'm looking forward to helping you stay on track until you achieve your goals.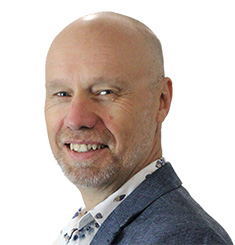 Steve Pratt
I love hearing clients share their dreams and share the excitement when their deal is approved.
I'm here to help people learn how to buy their new home. Whether it be buying your first home or building an investment property, I have the knowledge and resources to help you.
I can save you time; with over 20 lenders on our panel, and access to hundreds of products, I can save you the time of searching countless websites trying to find a loan that's right for you.
I'm passionate about understanding your needs, which means it's easy for me to find the product that best suits your personal situation. I'm also really good at helping you understand the loan process in "real world" terms. I cut through all the technical jargon so you know you're getting the best loan for you.
I've been investing in property since 1994, and when the opportunity came to combine work with my passion - I jumped at it! I've helped people from all walks of life, from all over South Australia.
Let me help you.
Call me on 0427 390 929 or email me at steve.pratt@mortgagechoice.com.au
Abbey Lewis
Abbey is our outstanding personal assistant/receptionist at Mortgage Choice Noarlunga.
In the past Abbey has run her own fitness business and loves helping people achieve their goals.
Her resourceful nature and exceptional organisational skills keep Steve and Fi (mostly Fi) on track to provide extraordinary customer outcomes.
Since starting with our team in November 2017 Abbey has developed an astounding knowledge of the finance industry – Quite an Incredible achievement given the amount of change going on in the finance sector.
Abbey is a vital part of our team and assists in all aspects of the loan process so you will meet her throughout your journey with us.
We love her and you will too
Lachlan Semmens
Holding an Advanced Diploma of Financial Services and with over 7 years experience in the Finance Industry, I am well equipped to service your financial planning needs.
Having worked with a wide variety of customers, I've gained experience in all areas of financial planning, particularly wealth protection. Given how hard we all work to gain financial prosperity, ensuring that my customer's path to success can continue through all that might happen in their lives is tremendously important to me.
My love of financial planning stems from having seen the great value that quality, strategic advice can add to a person's life.
Whether my customers have a complex need, or are looking for a simple financial tidy up, I thoroughly enjoy helping them gain a greater understanding of their financial position, and working with them to implement a plan to make the most of their money.