Mortgage Broker. Home Loans. Refinancing for Port Macquarie Locals
Looking for a home loan? Talk to Gary Owen, your local Mortgage Choice broker from Port Macquarie. Let us research and compare more than 20 lenders for you.
Call Us
Office - 02 6584 0355
Fax - 02 6584 0155
Open Hours

Monday - Friday: 9:00am - 5:00pm


After hours by appointment
Address
2nd Floor, JBC Bldg, 41-47 Horton Street
PORT MACQUARIE,

NSW

2444



Start your home loan journey today
I'm a professional, established Mortgage Broker providing access to hundreds of home loans to local residents in Port Macquarie for over 25 years. My proudest achievement is that most of the new home loans we write in Port Macquarie comes via repeat business and referrals from existing clients. Over the years we've helped hundreds of our local Port Macquarie clients find the best home loan for their needs. If you need help with any of the following my team would love to hear from you to see if I can help you achieve your goals:
Buying your first home, including applying for the first home buyers grant. First home buyers represent the majority of our business and we'd love you to benefit from our experience.
Investing in property. I can provide you with access to Residex reports that can assist you to make the right investment property to buy.
Refinancing your existing home loan to reduce your monthly contributions or consolidate your debt to get your finances back in control.
Construction loans
Loans for small business operators including residential and commercial
Equipment and Car Leasing
Insurance and Personal Loans
Reverse Mortgages (Seniors Home Loans)
You can meet us in our office in Port Macquarie, alternatively we offer a mobile service and can meet you at your home or workplace. We'll take care of all the legwork from application, liaising with the lenders, through to settlement of the loan.
2019 MFAA National Residential Finance Broker Award Winner
2019 MFAA NSW Residential Finance Broker Award Winner
2019 MFAA NSW Regional Finance Broker Award Finalist
Awarded Mortgage Choice NSW Single Franchisee Operator of the year in 2018
I have over 40 years experience in the banking industry specialising in home loan lending
Over 20 years of experience as a Mortgage Choice Franchisee
Fully accredited by the Mortgage and Finance Association of Australia & President of the local Chapter
I am an accredited Reverse Mortgage Consultant
Hold a Diploma of Finance and Mortgage Broking Management
My family and I have lived in Port Macquarie since 1993
I was awarded Life Membership of the Port Macquarie City Apex Club at the 1999 State Convention
I have achieved the accolade of Apexian of the Year three times and I am also a past President of the Club
I proudly support the local community through sponsorships of Port Macquarie sporting teams
Please call me directly on 0409 770 096 or call our office on 6584 0355 and one of our team can assist. We look forward to speaking with you soon.
What's next?  
Find out if you're eligible for the First Home Owner's Grant
Book a Home Loan Health Check
Find out how much you can borrow?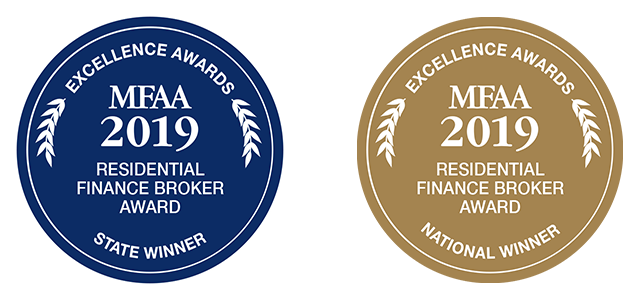 The right home loan for your needs
Our mission is to find the right home loan for your individual needs and to always have your best interests at heart. Plain and simple. Which is why we have such a wide range of lenders to choose from. We can search through hundreds of products to find something tailored to your situation. ~
Client reviews
My experience with the team at mortgage choice has excelled our expectations Mark was fantastic and we are so happy to finally be with another bank, the whole process was simple and totally stree free unlike all of our experiences with the Cba We are so grateful for this blessing, and we would highly recommend anyone who is thinking of refinancing to contact these guys there is never any pressure and the... read more
Was a great help with advice and pushing our bank to progress their end of the deal. Thanks again Gary.
Absolutely fantastic experience. From the beginning to the end we had excellent customer service along with great advice and support. The whole process was made so much easier working with Gary and his team. We would not hesitate to recommend them - we refinanced an existing home loan and we couldn't be happier with the outcome. A1 service - thanks so much to Mortgage Choice Port Macquarie.
Gary Owen has been absolutely outstanding to deal with. For a first home buyer he's thoroughly explained every step of the way, kept me in the loop with each move we made to get the best deal for me and never hesitated once to pick up many phone calls.
Unreal.
Been dealing with Gary the Mortgage Choice team for over 10 years, wouldn't even consider going anywhere else.
I would recommend Gary to anyone requiring assistance with any kind of financing. Loan approvals seem to have become far more complex than when I purchased my home many years ago and I was quite overwhelmed. Gary was able to recommend some changes I make in order to secure approval as well as restructuring my current home loan. I doubt I would have been able to make my investment purchase without Garys expertise.
Gary's help was invaluable in the purchase of our property in Sydney. Crucially, he was able to smooth over a couple of issues with our bank and the bank's conveyancing team that would have delayed our pre-approval and settlement. Our interactions were limited to video conference, phone and email but Gary's assistance was unfailingly prompt and effective. I'd wholeheartedly recommend his services to anyone else, even if based outside of Port Macquarie.
Gary and Carmel are amazing - great service and wouldn't hesitate to recommend them to others. They make what at first seems a daunting task a series of simple and easy steps. From our first conversation to completing our property purchase, Gary and Carmel were there for us every step of the way. Dream team
The team at Mortgage Choice in Port Macquarie were. extremely helpful in helping us refinance our current home loan as well as helping secure an investment loan providing us with great options to choose from. Gary was great with keeping us in the loop through out the entire process and was able to answer any questions we had. I will be sure to use Gary and Carmel at Mortgage Choice again in the future.
Gary was a great help to us as we navigated the market of buying our first Aussie home. He was always fast replying on emails, which was very helpful when it came time to put an offer down. Highly recommend him and his team.
Gary & Carmel Owen secured a loan for me after my initial loan fell through with my personal lender. I was heavily committed financially and could have lost everything. Gary is a Genius. Their service is awesome, friendly & professional and I can't find fault.
A big thanks to Mark! After unsuccessful dealings with our bank we contacted Mark from Mortgage Choice. We knew right away that Mark was genuinely motivated to help us refinance and get the best deal. He achieved exactly what we wanted plus saved us more. Incredibly, all these savings were made with our existing bank who had just told us that it was not possible!! So bypass the bank and ring Mark first. The service was well over our expectations, from the first phone call to settlement we were well informed and up to date. I would recommend Mark from Mortgage Choice to anyone looking to refinance or get a home loan
We used Mortgage Choice to build our first home so it was the obvious choice for us when we were looking to explore our options for an investment property. Gary ran multiple scenarios for us so that we were able to make a smart decision when we were ready. Gary and Carmel have provided us with professional help and advice along the way, what is complex and confusing for us is there core business and we can't thank them enough for the service and clarity they've provided.
Clone yourselves :)
You have provided me with exceptional service on more than 6 separate mortgages over the past 15 years. I'd never contemplate a mortgage any other way. Thank you and I will continue recommending your services to family & friends.
We first employed Gary and Carmel's services in 1996 to purchase our first home in Port Macquarie and were impressed with the service provided then. As such, we chose to contact Gary again when purchasing an investment property recently. Again, from start to finish in organising finance, Gary and Carmel provided a friendly and professional service. Not only was Gary flexible with appointment times, but he answered all of our questions and promptly communicated any changes / updates as required. I would not hesitate to recommend their services to family and friends and would engage their services again.
We had the pleasure of having Mark work his magic for us. As I said to Mark when we first saw him we were a very hard sell to the banks. Mark went above and beyond. I can't say enough about his commitment to getting us the best loan he could. His communication was so outstanding. He would routinely answer questions after hours!!! I cannot recommend the Mortgage Choice Port Macquarie team enough. Thank you so much.

It has been a pleasure dealing with Gary and Carmel Owen, at Mortgage Choice. Arranging finance, and wondering whether we had found the best mortgage, has always been a real headache in the past. This time, however, it has been a breeze. Friends recommended Gary and Carmel from Mortgage Choice, and we are so glad they did.
Thank you so much Gary & Carmel for all your help with getting our home loan, the service was excellent. You went above and beyond and gave us so much knowledge that the banks wouldn't. Can't thank you enough.
Gary and Carmel Owen made going through the loan approval process very easy. Gary sourced the best loan terms and conditions for us based on our requirements. Thanks Gary and Carmel, if we ever need another home loan the first stop will be you guys!
The products that companies offer I believe are much of a muchness, it's the old fashioned customer service and politeness that I value, a phone call rather than an email a follow up call just to touch base, doesn't cost any one other than a minute of their time, this is why I have engaged the services of Carmel and Gary Owen a second time. The Owen's are a formidable team, and the one stop shopping experience is fantastic, the Owen's high level of professionalism and proactive approach to achieving my goals is second to none, I have over the years recommended them to numerous people, don't go to a bank, go to the Owen's. I will hopefully expand my investment portfolio to including a second investment property in the next few years and will not hesitate to call the Owen's.
We found both Gary and Carmel to be extremely professional, quick to respond to our inquiries, and very helpful and knowledgeable in answering any questions we may have had during our refinance process. Our particular refinance case was very tricky and unusual, but Gary stepped up and went above and beyond when other brokers were unable to even find a solution to our unusual situation. We will be using Gary again this year to finance another property purchase and would have no hesitation in recommending him to others. Thanks once again Gary and Carmel Owen.
We have been back to see Gary & Carmel a couple of times now and find it the best and easiest way to organise the finance for our home and investment loans.
Always friendly and professional and they have always gone above and beyond our expectations.
Thank you so much for all of your help and guidance with the purchase of our villas. You make the whole process so easy for your clients and whole lot less scary.

We felt like we would never be able to afford to buy our first home, however, within a few months of our first enquiry we were moving into our dream property with the help of Gary & Carmel Owen
Step-by-step guide to home ownership
There are many steps involved in purchasing a property which can vary between residential and investment properties. This guide explains each step in order as well as what is involved at every stage of the purchasing process.