Your Expert Mortgage Brokers in Joondalup, Woodvale & Butler
It's business as usual for us! COVID-19 has not impacted the services we provide for you.

If you are looking for a home loan or want to refinance your loan to save money - we're here to help! Talk to our experienced team at Mortgage Choice in the Joondalup, Woodvale & Butler area for help with home loans, car loans, business loans and more.
5.0 (22+ total reviews)
Aggregated from:







Call Us

Mortgage Choice Perth

Office - 08 9485 0090

Fax - 08 9485 0041
Open Hours

Mortgage Choice Perth

Monday - Friday: 8:30am - 5pm
After hours by appointment

Free Appointment
Mobile Broker
Your home loan experts in the Joondalup, Butler & Woodvale areas. Call us today.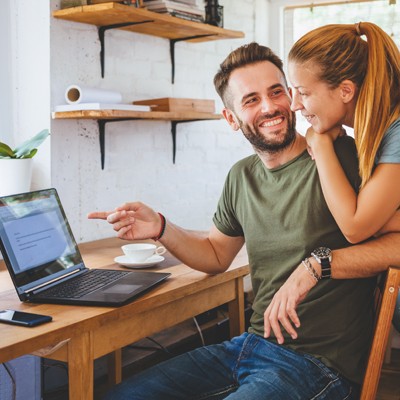 Latest home loan interest rates
Start your home loan journey today
Welcome to Mortgage Choice in the Joondalup, Woodvale & Butler areas
The right home loan is built with the right team and advice
At Mortgage Choice in the Joondalup, Woodvale & Butler areas, our team help hundreds of locals to find the most competitive home loan and financial solutions to better their life.
In 2003, we started our business around the key values of always putting our client's needs first, open and honest client communication, and offering expert advice on all types of finance. And we still stand by these values today.
We have an expert team of mortgage brokers and a financial adviser, who combined have decades worth of experience and expert advice to help guide you through your financial needs and goals. Here at Mortgage Choice in the Joondalup, Woodvale & Butler areas, our team are one big happy family, and we love to welcome our clients into our family with open arms.
Just one meeting with our team can change your life. So give us a call today to book your obligation free appointment, or simply submit our contact form and we will get in touch with you as soon as possible.
Office - 08 9485 0090
At Mortgage Choice in the Joondalup, Woodvale & Butler areas, we reveal how our team differs to other mortgage brokers & banks, so you can decide for yourself. Click here to read our recent blog post to find out 4 ways our team do it better than others.
Book in a chat with our team of home loan experts today. Let us help you find the right home loan for you.
We can help you with
At Mortgage Choice in the Joondalup, Woodvale & Butler areas, our expert mortgage brokers can help and advise you on all types of finance, including;
First home buyer home loans - as well as the First Home Owner Grant
Guarantor home loans
Construction loans
Refinance home loans
Renovation loans
Land loans
Did you know? We are more than just home loans. Our team can also help you with;
Asset & Equipment finance
The right home loan for your needs
Our mission is to find the right home loan for your individual needs and to always have your best interests at heart. Plain and simple. Which is why we have such a wide range of lenders to choose from. We can search through hundreds of products to find something tailored to your situation. ~
Client reviews
Amazing service. Definitely suggest to go with Mortgage ChoicePeter Keenan most knowledgeable and helpful in the business.
Vaios and his team are extremely well respected, responsive and professional to deal with. They offer a terrific service from start to finish and keep you informed every step of the way. I highly recommend you seek the team out!
Mortgage Choice is the way to go when wanting to change your bank lender. Great service! great advice! and did all the hard work for us. Thank you so much for the great experience! We will be calling Vaios again in the future for sure!!
Vaios and the team made refinancing a simple and stress free process. Vaios found me an excellent rate!! Everything went very smoothly and they kept me in the loop every step of the way. It was a pleasant and seamless process and I gained valuable advice about my finances along the way.
Vaios and Adele are fantastic brokers - attentive to detail, friendly, knowledgeable, and organised. Re-financing my home loan was such a simple, stress-free, timely and smooth process with them.
Vaios and the team were fabulous. Very understanding and responsive. All in all a very positive and streamlined experience. Thank you!
Amazing pro active customer service, out to get you the best possible deal! It's great to have such support from the team in what can be a daunting process. Thank you Vaios & Mortgage Choice!
We were seeking to remortgage which we hadn't done in years. We were very nervous about the process. Vaios from Mortgage Choice walked us through the process from beginning to end. From the initial meeting to the final meeting we had regular updates and reminders, such that there was next to no effort required from us. Best of all Mortgage Choice was able to save us over $200 a fortnight in mortgage repayments. We have no regrets and will be going back in a year or two. Thank you, Vaios :)
Vaios, Sonja and Adele worked extremely hard to make sure we settled today. Definitely a team that goes beyond to get the best result for you. Thank you again team!!!
Fantastic service from Vaios and the team at Mortgage Choice. They managed to save me heaps of money on my mortgage by organising a refinance and it was all so easy. I thoroughly recommend them.
Refinancing guide
Considering refinancing? Our guide explains the reasons, costs and steps involved in refinancing your home loan.