Refinancing
Refinance your home loan | Mortgage Broker Cairns, Manunda & Atherton
Do you know what your home loan interest rate is?
We are seeing some amazing rates at the moment, so if you haven't reviewed your interest rate since the settlement of your home loan, now is the time to do so!
When it comes to refinancing, you need to make sure it's worth the cost. Refinancing your home loan can come with some unexpected fees. A mix of entry, exit and application fees, so it's important to do your research first.
If you would like expert home loan advice and someone who can help you weigh up the options, then simply reach out to our team from Mortgage Choice Cairns.
How can you benefit from a home loan health check?
Obtain a new loan with a lower rate or more appropriate features
Save on interest repayments
Consolidate your debts
Increase your loan amount or access equity for other personal and financial goals.
Refinancing is a chance to look at what's out there and to check to see whether your current loan is still the right one for you. If it's not, it may be time to refinance.
Learn more about refinancing!
If you would like to do some of your own research first, make sure you check out our home loan resources below!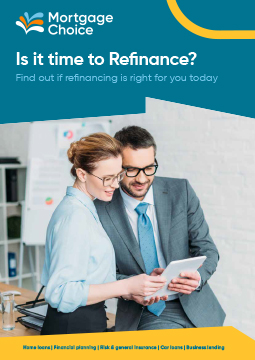 To arrange a free home loan health check, speak with Lindon from Mortgage Choice Cairns.
We can also help you with: