Mortgage Brokers in Sydney - Upper North Shore, Hornsby & surrounding areas
, HORNSBY NSW 2077
Tel: 0410 345 246 Fax: 02 8079 6863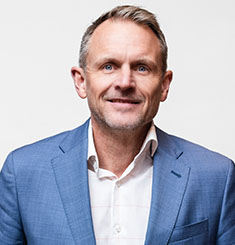 Nathan Newham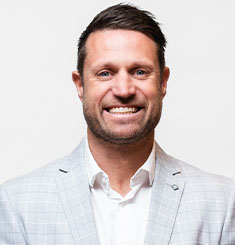 Ryan Ewart
Mortgage Choice on the Upper North Shore and Hornsby. Your local Mortgage Brokers and Home loan Specialists.
Nathan Newham joined Mortgage Choice in 2001 and Ryan Ewart in 2006. With almost 20 years of experience in total, we have organised loans for hundreds of satisfied home buyers and investors in Hornsby and the Upper North Shore.
Why choose Mortgage Choice? Our team specialises in all forms of Residential Lending including:
First homes and relocations
Refinancing and debt consolidation
Investment loans and strategy
Buying property via SMSFs
Commercial loans
Deposit bonds
Mortgage protection insurance
Car and equipment leases
All insurances: home, contents, car etc.
Running periodic First Home Buyer and Investment Seminars
Our Customer for Life Philosophy
Our experience and processes ensure we find you the right loan, but it's our Customer for Life approach to service that really makes the experience special. It's what sees us enjoy repeat business and client referrals to family and friends. It's why we have strong referral partners in local Property Buyers, Solicitors and Accountants.
When you work with us, from the very first conversation, that's the level of service and professionalism you can expect. We'll submit the application, chase the lender when needed and ensure a speedy settlement. Then we're just a call away should a question arise and not just about your existing loan.
Industry Professionals with Your Interests at Heart
Structuring loans correctly is crucial in any property transaction, no matter if you are an experienced investor or first home buyer. To get the best result, you need to be sure that the information and guidance you receive is independent and that your interests are always the highest priority. Mortgage Choice is not owned by a bank, we assess loans from over 20 lenders to find the most suited loans - and Mortgage Choice Brokers are paid the same commission by the lender regardless the loan, regardless the lender*. Our services don't cost you a cent.
Our experience, our resources, our energy, all dedicated to providing the outcome you need to achieve the property goals you desire.
Call 0410 345 246 or click to talk to the team servicing Sydney's Upper North Shore and Hornsby area, we look forward to meeting you. Nathan Newham
*This information refers only to loans provided by our panel of up to 25 lenders with whom Mortgage Choice has an arrangement, under which it receives commissions and other payments.
Review
Both Nathan and Susie have been attentive to our needs and have ensured our loan went through with out a hitch. We took out construction loan and the builder's payments were paid almost immediately upon submission - fast start to finish.
Anthony & Martha, NSW
Read more reviews
Latest
blogs
Published: 19th May, 2017
Every lender on the Mortgage Choice panel has a different mortgage insurance premium for your ...
Read more blogs
Latest
media release
Published: 19th October, 2017
Historically low interest rates combined with additional first home buyer incentives is helping more potential buyers get their foot onto the property ladder, new research has revealed.
Read more media releases