Your Expert Mortgage Brokers in Joondalup, Woodvale & Butler
It's business as usual for us! COVID-19 has not impacted the services we provide for you.

If you are looking for a home loan or want to refinance your loan to save money - we're here to help! Talk to our experienced team at Mortgage Choice in the Joondalup, Woodvale & Butler area for help with home loans, car loans, business loans and more.
Call Us
Office - 08 9485 0090
Fax - 08 9485 0041
Open Hours
Monday - Friday: 8:30am - 5pm
After hours by appointment
Mobile Broker
Your home loan experts in the Joondalup, Butler & Woodvale areas. Call us today.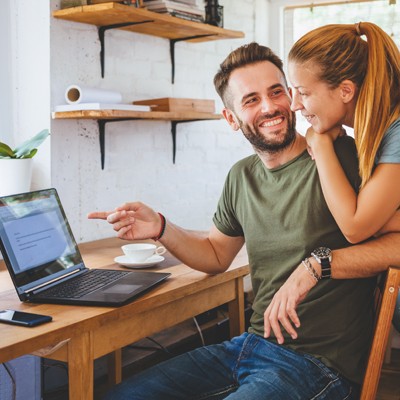 Latest home loan interest rates
Start your home loan journey today
Welcome to Mortgage Choice in the Joondalup, Woodvale & Butler areas
The right home loan is built with the right team and advice
At Mortgage Choice in the Joondalup, Woodvale & Butler areas, our team help hundreds of locals to find the most competitive home loan and financial solutions to better their life.
In 2003, we started our business around the key values of always putting our client's needs first, open and honest client communication, and offering expert advice on all types of finance. And we still stand by these values today.
We have an expert team of mortgage brokers and a financial adviser, who combined have decades worth of experience and expert advice to help guide you through your financial needs and goals. Here at Mortgage Choice in the Joondalup, Woodvale & Butler areas, our team are one big happy family, and we love to welcome our clients into our family with open arms.
Just one meeting with our team can change your life. So give us a call today to book your obligation free appointment, or simply submit our contact form and we will get in touch with you as soon as possible. 
Office - 08 9485 0090
At Mortgage Choice in the Joondalup, Woodvale & Butler areas, we reveal how our team differs to other mortgage brokers & banks, so you can decide for yourself. Click here to read our recent blog post to find out 4 ways our team do it better than others.
Book in a chat with our team of home loan experts today. Let us help you find the right home loan for you. 
It's business as usual for us! 
We just wanted to let you know that COVID-19 (Coronavirus) has not impacted the services that we provide to you. Our experienced team at Mortgage Choice in Joondalup & surrounds are still available to meet with you by appointment at our office or your home.
However, if you feel nervous or uncomfortable seeing people face-to-face right now, we completely understand and it won't prevent us from helping you. We are able to assist to with your home loan or finance query over phone, video call or email by appointment.
Rest assured, we are open for business and continue to remain committed to helping you and your family protect and better your finances. First and foremost, we want to protect our community and your well-being and ensure you are comfortable.
We can help you with
At Mortgage Choice in the Joondalup, Woodvale & Butler areas, our expert mortgage brokers can help and advise you on all types of finance, including;
First home buyer home loans - as well as the First Home Owner Grant
Guarantor home loans
Construction loans
Refinance home loans
Renovation loans
Land loans
Did you know? We are more than just home loans. Our team can also help you with; 
Asset & Equipment finance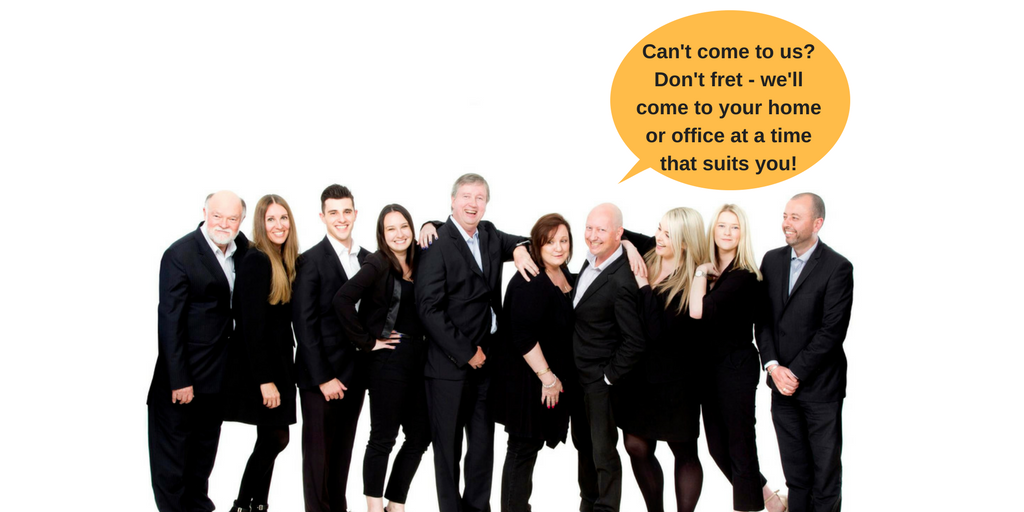 The right home loan for your needs
Our mission is to find the right home loan for your individual needs and to always have your best interests at heart. Plain and simple. Which is why we have such a wide range of lenders to choose from. We can search through hundreds of products to find something tailored to your situation. ~
Thanks once again to Dennis and his team at Mortgage Choice, for a smooth transaction and constant help on my mortgage for a new building.
Thank you Dennis for always being available to speak with us and to meet up about mortgage and lending issues. We are very happy with the service provided and will recommend Mortgage Choice to all our friends and family!
I simply cannot thank Dennis, and the team at Mortgage Choice Perth enough. Their professionalism, understanding and support in resolving the issues I had surrounding my finance approval went above and beyond and it was such a relief after months of stress to finally get the good news that my house had settled! My only regret is not contacting Mortgage Choice sooner to assist me...thanks again!
It has been a great pleasure working with Dennis and his team towards our mortgage. They have gone that extra mile to make the transition into home ownership quick and painless. Our thanks to Dennis and all involved!
I will never look elsewhere when it comes to using a Mortgage Broker. I have used Dennis both times and he is an absolute gentleman. He made buying my first house easy! Then a year later when it came to buying my second home and turning my first into an investment, he worked his magic and made it happen! He really takes his time to explain everything and makes it as stress free as possible. He always keeps you in the know and if there is something I wasn't sure of he would have an answer asap for me. I have always left a meeting with Dennis with a smile on my face! Looking forward to seeing him again for my third property! Thanks again Dennis!
We would like to thank Dennis and Sonja for all their help with working with us to get our first home loan. We were very nervous about getting our first home and Sonja and Dennis were a great support, they were quick and helpful though emails and were always available to take our phone call! Thank you so much!
Dennis was extremely attentive and flexible with his time during the whole process. Sonja kept me informed constantly. I would highly recommend Mortgage Choice to anyone looking for a highly professional and personalised experience.
Refinancing guide
Considering refinancing? Our guide explains the reasons, costs and steps involved in refinancing your home loan.