Want expert advice for your home loan? Book an appointment with our Experienced, Award Winning Mortgage Brokers in Perth CBD!
Looking for an experienced Mortgage Broker to help you buy a property or save money on your home loan? As your mortgage brokers in Perth CBD, we can help you find the best home loan for your needs.

Check out our 160+ 5-star Google reviews! We take care of all the hard work that goes into getting a home loan - better yet, our home loan service is at no cost to you! Click to book an appointment today with our expert brokers.
Call Us
Office - 08 9485 0090
Fax - 08 9485 0041
Open Hours
Monday - Friday: 8:30am - 5pm
After hours by appointment
Address
Suite 1, 1st Floor 876 Hay Street, (Cnr Shafto Lane)
PERTH,

WA

6000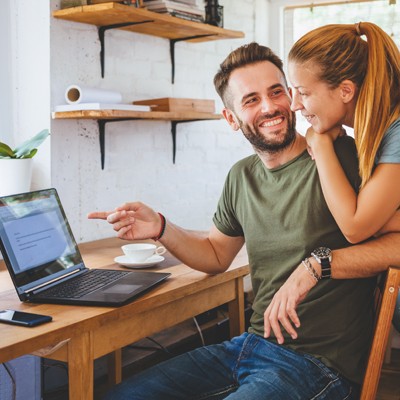 Latest home loan interest rates
Start your home loan journey today
Welcome to Mortgage Choice in Perth CBD
We are WA's best rated, award-winning mortgage brokers right in the heart of the Perth CBD. 
Since opening in 2003, we have helped over 10,000 people buy their first home or investment property, refinance, build their dream home, buy a new car and more! Check out our 160+ Google reviews - we pride ourselves on our excellent service and our happy clients speak for themselves!
"We have used Mortgage Choice in Perth CBD on several occasions as their service and experience is above any other that we have ever received elsewhere. If ever require any further financing we most definitely will be going back once again. Thank you ladies for your patience and professionalism. "     

                                              - Libby & Kevin

"The team were very proactive and highly responsive. They were great at making a stressful process very smooth and manageable. Would highly recommend :)"

                                                     - Andrea 
We'll take the time to chat about your property and finance goals and review your situation. Then our brokers will research and compare hundreds of home loans from our panel of over 25 lenders, including the major banks, to find the most competitive and suitable home loan for you. 
Our team at Mortgage Choice in Perth CBD does all the paperwork and lender follow up on your behalf so you can just on focus finding your dream home. Better yet, our home loan service is at no cost to you!  
Are you keen to know how much you can borrow but short on time? No problems! It only takes a few minutes to complete our Quick Quote form. Then one of our team will be in touch to discuss your options.
Come meet us in Shafto Lane...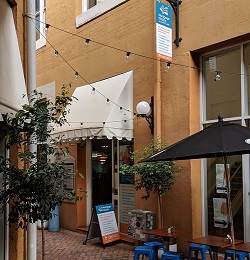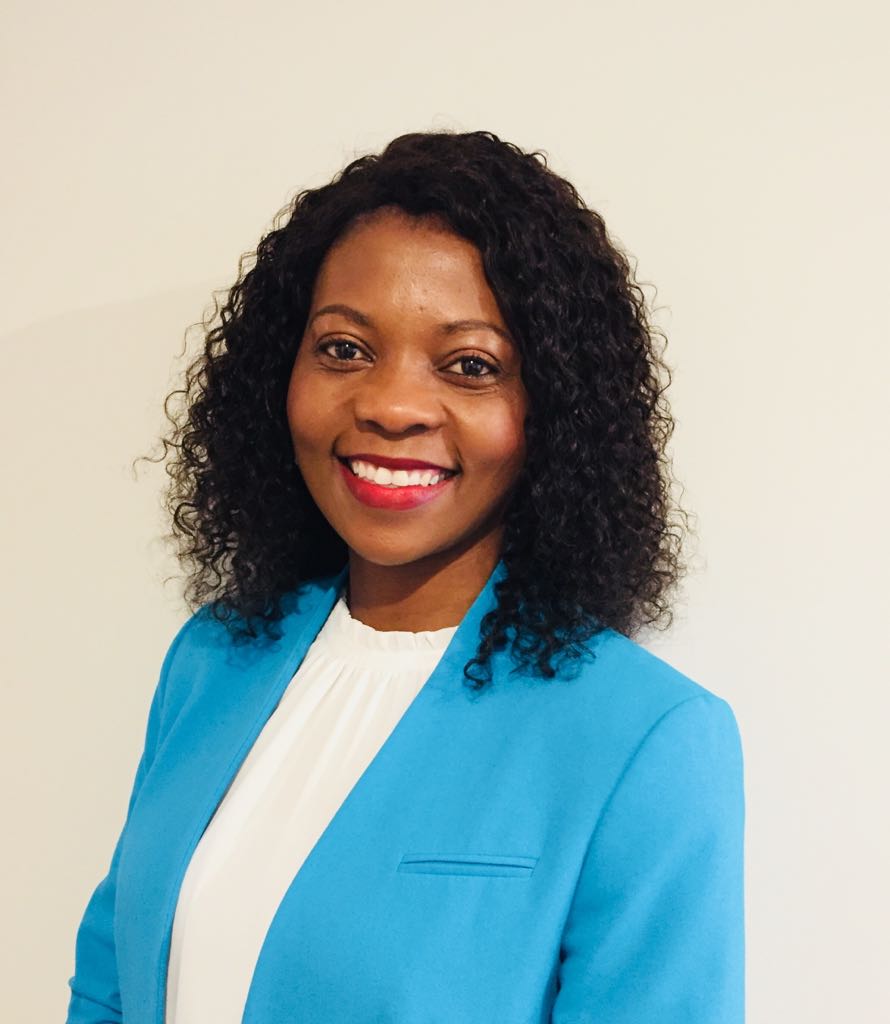 Beulah has over 25 years experience in the finance industry, having previously worked as a Financial Planner / Adviser. Beulah is so passionate about helping and empowering people to make informed financial decisions. Beulah always works hard to ensure her clients have the best home loan for their needs. 
Ph: 0429 271 900
E: beulah.kufa@mortgagechoice.com.au
Book an appointment with Beulah today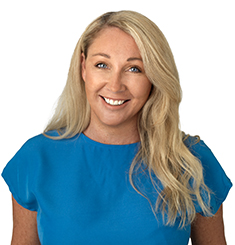 After 10 years as a successful business owner, it was Jordan's own personal (and sometimes frustrating) experience with lenders over the years that led her to a career in Finance Broking. Jordan is truly passionate about finding the right lender for her clients. She understands that the world of finance can be confusing and challenging and she works alongside her clients to minimise their concern and worry. 
Ph: 0412 998 844
E: jordan.b.gangemi@mortgagechoice.com.au
Book an appointment with Jordan today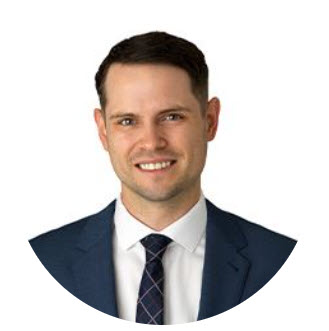 Ben believes a Mortgage Broker's primary focus is to first understand their client's needs, before presenting lending options that fit those specific requirements. Whether it be a purchase, first home or refinance, Ben will guide you through the application process, from the initial research all the way through to settlement, keeping you updated along the way.
Ph: 0447 160 633
E: benjamin.hicks@mortgagechoice.com.au
Book an appointment with Benjamin today
Our team can be found at Suite 1, 1st Floor, 876 Hay Street (Cnr Shafto Lane), Perth WA 6000 
We are available for after hours / evening appointments, and can meet you at your home, workplace or our office in Shafto Lane. Our office hours are;
Monday: 8:30am - 5:00pm
Tuesday: 8:30am - 5:00pm
Wednesday: 8:30am - 5:00pm
Thursday: 8:30am - 5:00pm
Friday: 8:30am - 5:00pm
Saturday & Sunday: Closed
You can also find all the latest home loan, property & team updates on our Facebook, LinkedIn and Instagram pages! 
Get to know more about Mortgage Choice in Perth CBD
Get in touch with our team at Mortgage Choice in Perth CBD today on (08) 9485 0090.
Our recent awards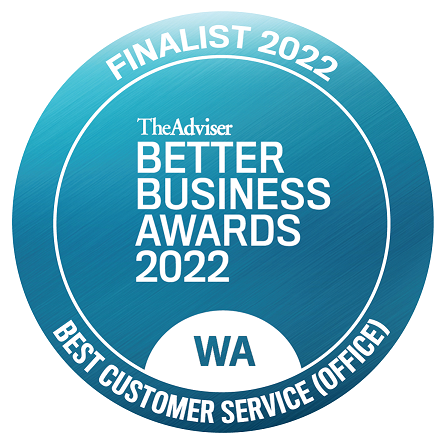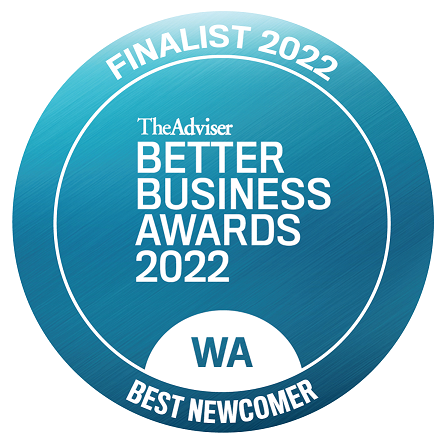 Finalist for Best Office | WA Better Business Awards 2022
Finalist for Best Customer Service | WA Better Business Awards 2022
Finalist for Best Newcomer Catherine Fury  | WA Better Business Awards 2022
It's business as usual for us!
We wanted to let you know that COVID-19 (Coronavirus) has not impacted the services that we provide to you. Our expert team at Mortgage Choice in Perth CBD are still available to meet with you by appointment at our office or your home.
However, if you feel nervous or uncomfortable seeing people right now, we completely understand and it won't prevent us from helping you. We are able to assist you with your home loan or finance query over phone, video call or email by appointment.
Rest assured, we are open for business and continue to remain committed to helping you and your family protect and better your finances. First and foremost, we want to protect our community and your well-being and ensure you are comfortable.
Book an appointment with our team today
We are your one-stop expert finance shop 
Our team at Mortgage Choice in Perth CBD are experts at what they do. We offer a wealth of knowledge and experience on all aspects of finance, including:
We are your Trusted Financial Partners in all things finance!
At Mortgage Choice Shafto Lane in Perth CBD, our clients are like our family. And for our family, we always guarantee:
World class customer service

To take the time to listen to your situation and goals, and ALWAYS put your needs first

Honest and frequent communication so you know exactly how your application is progressing

An experience that you can rely on to help put you in a better financial position.
With us, you become a customer for life - so you can trust that we will continue to check in and make sure your finances are always working hard for you.
Why choose our team at Mortgage Choice in Perth CBD?
We're experienced
Our team at Mortgage Choice in Perth CBD have been operating since 2003, and combined have decades of experience and knowledge in finance and home loans. We've assisted thousands of first home buyers, refinancers, second home buyers and property investors over the years so know all the ins and outs to offer you the right advice for your situation and get the best deal. 
While most of our clients are based across Perth, we have helped clients across Australia and overseas buy property. From Melbourne to London, San Francisco to Singapore - if you're looking to buy a property in Australia, we can help. 
Our expert home loan advice is no cost to you
As mortgage brokers, our home loan service is at no cost to you. 
Our brokers fit your schedule
At Mortgage Choice in Perth CBD, our brokers are flexible and can meet you at a time and place convenient to you. You can visit us at our office in Perth CBD or we can come to your home, office or local cafe - and we do after hours appointments. Our brokers are available to do phone and video call appointments too. You can book your appointment online here and select your preference! 
More choice to find the right home loan
With over 25 lenders on our panel, we have access to hundreds of different home loan products and features to suit any need. Better yet, we will research and compare the hundreds of home loans in the market to find the best and most competitive home loan for you.
We make it easy for you
Our team of experienced brokers will research your options, lodge the paperwork on your behalf and keep you updated every step of the way. We do all the running around on your behalf to make your home loan journey simple and stress-free.
Book in a chat with our team at Mortgage Choice in Perth CBD today for the best advice on your home loan and finances. 
The right home loan for your needs
Our mission is to find the right home loan for your individual needs and to always have your best interests at heart. Plain and simple. Which is why we have such a wide range of lenders to choose from. We can search through hundreds of products to find something tailored to your situation. ~
Client reviews
Was pretty clueless as it was my first buy but Jordan, Michelle and Adele made it super easy. Very efficient and professional team. Very grateful for their help and looking forward to moving into my new home tomorrow.
Edit sorry nearly forgot Michelle. Big week
Catherine and her team went above and beyond, even after settlement, to assist us in obtaining finance, as well as ironing out any further obstacles It was a huge comfort, knowing they were in our court and with us every step of the way.
Thank you so much Mortgage Choice Your friendly staff and exceptional service have put us onto the next chapter in life and we cannot thank you enough
Beaulah was my Loan Consultant and was personable and very helpful right from the beginning. She made the process of buying my first property very smooth and I appreciated her frequent communication and prompt response to questions I had throughout. Highly recommend
Catherine was great . Very Informative and patient through out the process would definitely recommend her
Beulah and the team were very easy to deal with. Beulah was very flexible and more than happy to meet with us at home to go through the process and supported us along the way. Communication was good, service was quick and efficient.
There is nothing that makes us happy than being assisted with someone who loves and knows what they do. The process becomes easy and fulfilling. We truly appreciate the professional service we got from Beulah and her Team at Mortage Choice in Perth. Keep up the amazing work you are doing.
Beulah was fantastic to work with. She made buying my first home so simple and easy. I had a lot of questions and was very hesitant to even buy a house but she talked me through the whole process. I got more and more confident throughout the process. When its time to get my next home, Ill know who to call.
Beulah and her team are great Very patient, helpful and prompt response.
Highly recommend her.
Beulah Kufa from Mortgage Choice was the Best. She Made us feel at ease all through the process even herself having the patients with us taking 6 months to find a home. Her professionalism was amazing and prompt responses for all our queries and concerns. We would recommend her to any prospective home buyer.
Rebecca Wilson is the best mortgage broker ever! I would never have had the confidence to buy a house without her. I trust her completely and I encourage everyone I know to use her.
I have dealt with Peter when I first got my mortgage. Nothing short of professional and attentive to all of my queries and questions. Having recently gone back to them for refinancing, I have been in correspondence with Rebecca. Outstanding professionalism and prompt responses, going above and beyond to deliver an exceptional customer experience. Can't recommend them enough.
Cannot speak highly enough of how much Rebecca Wilson help in my situation. Rebecca was efficient and answered all my questions with a speedy response. Would highly recommend her to anyone needing help with their mortgages.
Mortgage Choice in Perth CBD are a hard working team who are able to efficiently put through and recommend home loans that suit the client. Despite being with a bank that was not a preferred option, the team considered my choice and helped through the whole process, even through the Christmas/New Year break period where EVERYTHING runs slow. I am happy as a returning client to Mortgage Choice in Perth CBD and would encourage friends, colleagues and family to allow these wonderful people to help you with the home loan process. Thank you Mortgage Choice in Perth CBD!
We have been so impressed with Rebecca and her team! The communication, professionalism and efficiency throughout the whole process was above and beyond! Overall, extremely happy with the service we received. We will be recommending you to everyone!
Would not have picked a better business to buy my first house with. Nothing but excellent. Rebecca and Sonja continued to go above and beyond for us, can not recommend enough! Thank you again!
The Mortgage Choice guys in PERTH, WA were absolutely fantastic. They offered great advise, replied to emails immediately, were highly efficient and were super easy to work with. We had a few issues with the house we were buying and had to change lenders halfway through the process. Mortgage Choice smoothed the process and secured the new loan with a minimum of fuss. The greatest part of the process was their friendliness and speed of response to questions and issues. I would certainly recommend the PERTH team to anyone looking to secure a mortgage or ask advice.
This is the second time I have dealt with Rebecca on a property purchase, from the first initial email everything went extremely smoothly. Nothing was ever any trouble for Rebecca and her professional work ethic and commitment to customer service is world class, Thanks!
The help I received from Mortgage Choice in Perth was next to none. I was quite a difficult customer as this was my first home, so I asked questions every step of the way but Rebecca was there to answer every question in a timely and courteous manner. Very helpful.
Rebecca was so incredibly helpful, knowledgeable and friendly. She took on our case knowing it was a tricky one and helped us get into our new home so smoothly and quickly. Being first home buyers, Rebecca answered all our questions promptly and professionally, no matter how silly they were. We will definitely be recommending our friend and family to see Rebecca in future!
Rebecca has been very fast and efficient in assisting us to get our loan approval throughout the whole process. She is very good at liaising with clients needs. I would highly recommend anyone to get in touch with her at any time. Sonja is prompt with queries and updates. She is good at what she's doing! Thanks again!
Our experience with Mortgage Choice Perth has been fantastic. Quick, easy and hassle free from start to finish. The communication all throughout the process was excellent. Awesome job guys, will definitely use you again and will have no hesitations in recommending you to our family and friends. Thank you!
The team at Mortgage Choice in Perth were always available and willing to help with any of my requests. There may be times through the process that you don't quite understand, but Mortgage Choice in Perth will help you with clear concise answers and solutions to any questions, no matter how trivial or petty they may seem.
We have had such a wonderful, stress-free experience sorting out our home loan with Mortgage Choice in Perth. They put us at ease from the first appointment that we had with him and we were kept constantly 'in the loop' with updates from Sonja. I would highly, highly recommend using Mortgage Choice in Perth to anyone. Our dream home became a reality, quicker and more easily than we ever imagined!
My real estate agent recommended a Mortgage Broker, but I chose to use Mortgage Choice Perth. The service I received was very professional and the personal attention and follow up at every stage of the process was excellent. My real estate agent also commented on how impressed he was with Mortgage Choice Perth for keeping him informed at every stage of the process.
Refinancing guide
Considering refinancing? Our guide explains the reasons, costs and steps involved in refinancing your home loan.