Car loans & leasing
Car Loans & Car Buying Service | Servicing Blacktown, Woodcroft, Glenwood, Parklea and surrounding areas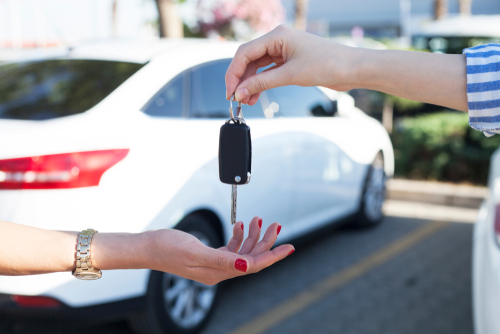 Make sure your finances are sorted before you start looking for your new car, so you can shop around with confidence.
Finding the right car is a big deal - as is finding the right car loan! We know it's not as fun as driving away in your new car, but it can make a huge difference to your monthly car loan repayments. Save yourself some time and perhaps money and talk to us about your car loan options today.
Mortgage Choice Blacktown offers a range of car loan & leasing services including:
Refinancing car loans

It is possible to refinance car loans, and it can put money back in your pocket. If you're thinking about a car loan refinance, the team at Mortgage Choice Blacktown can explain if it's right for you with the following process:
A review of your current car loan
Sort through car refinance loans to see how they compare
Determine the costs of car loan refinance
Compare the costs against savings to understand if refinancing your car loan will put you ahead financially.
Car loan pre-approval
At Mortgage Choice Blacktown, we have access to a range of lenders who provide car loans and can help you find one that's right for you.
Once you've decided on a product we can also help you get pre-approval on your finance whether you are purchasing through a registered dealer or private sale. This means you can start looking for your new car knowing your finances are in order.
When you find the car you'd like to purchase, we will liaise with the lender and your dealership to arrange for the funds to be drawn and payment to be made. You're then ready to drive away in your new car! Congratulations!
Door to door car buying service
There's nothing quite like the feeling of driving in your new car. And it feels even better when you know you've secured a competitive price. But unless you have the time to visit a wide range of car dealers, there's never been a way of knowing if you could have found a better deal. Until now that is.

Watch this video to find out about our car buying service for new cars.

When you're ready to get started financing your new car, contact us at Mortgage Choice Blacktown on 0413 871 789.
Compare and save on your car loan
We search through offers from over 25 lenders to find you the car loan that is suited to your needs. ~