We provide professional Home Loan advice to First Home Buyers, Refinancers, Next Home Buyers and Investors. We specialise in assisting you with lowering your repayments, debt consolidation, loan restructuring, renovations and construction. Home loans for self employed and home loans for contractors are a specialty.We offer a wide range of financial home loan solutions and that's what you can expect from Australia's largest independently owned Mortgage Broker.
We've access to hundreds of products from up to 25 different lenders which include the big 4 banks, non-bank lenders, building societies and credit unions. The service we provide is highly valued and there is no fee charged to the client.
Our fee is paid by the lender. We act in your best interests and ensure the selected home loan not only meets your needs and objectives, but is also affordable and highly competitive in terms of interest rate, fees and charges.
We can also provide a range of finance products such as life insurance, personal loans, commercial loans, equipment leasing and finance, and car leasing.
Carolyn Spampinato
I am passionate about helping my clients maximise their financial goals. Everyone's personal circumstances are different and YOU deserve the attention of a Financial professional to develop a financial strategy that address's your questions and issues.
Get in early to get guidance that can create wealth, protect your lifestyle and reveal new goals to assist future decisions.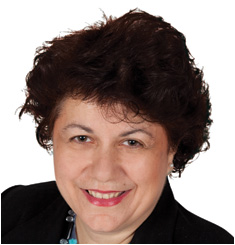 Maria Zappia
Maria entered the industry as a mortgage broker in 2003 following a number of years in retail sales and marketing. Her qualifications include a Master of Business Administration from Macquarie Graduate School of Management,Diploma Financial Services / Financial Planning, Certificate IV Finance Broking / Mortgage Broking. "I have enormous passion for the finance industry and I just love what I do. My success as a mortgage broker is defined by the level of service and customer satisfaction I provide resulting in numerous long term relationships, referrals and repeat business." I've seen enormous growth and development in the area. Positive changes have brought demographic diversity and it is both challenging and exciting to keep pace with the changing needs of the local community.
maria.zappia@mortgagechoice.com.au | 0401 158 307